Travel Blogs For LockDown Wanderlust
There are restrictions on movement and travel due to the lockdown. Though the whole family is at home for most of us, we are bound to the four walls. Visiting the next lane is a difficulty this day. In that case, travelling is, of course, a big No. Therefore, we have brought to you some amazing travel blogs as a solution to the lockdown. For instance, these blogs will surely help you to quench you lock down wanderlust.
Travel Blogs for LockDown Wanderlust
Solo Traveling is another way to show independent empowerment. It is also a journey of great demands. For instance, come what may you are left alone to handle it all on your own. Its own sense it is a brave kind of travel.
Solo Traveler is a blog capturing the adventures of solo travel. For all those who want to travel alone, it can be a guide as well as an inspiration. In addition, the blog includes tips for solo travelling as well. The blog is indeed very informative.
Practical Wanderlust is the brainchild of a couple with ultimate travel goals. The blog is run by the couple Lia and Jeremy. Lia and Jeremy, both left their jobs for their passion of travel. After that, they set on a year long honeymoon.
One peculiarity about the blog is that it started off as an account of the couples travel disasters. They recorded and posted these so that other people would watch these and not fall in these traps. In addition, the couple also has a podcast where they share their experiences.
3. Cookiesound
Cookiesound is one of the best blogs featuring exceptional travel photography. This blog in run by a Mother-daughter duo who love to travel and love photos for sure. For instance, what they experience in their travels is presented to the world through awesome pictures and stories.
This is a blog for those who want to travel on a budget. In addition, the posts are so detailed that they can be used as your bible during travel. Their works have been featured on Time, BBC and many more international media sites.
5. Rice/Potato
Visit this blog for honest experiences from travel. The blog is run by two young enthusiasts who identify themselves as Rice and Potato. The blog covers exclusive travel experiences from Thailand.
Just like all blogs have one peculiarity, this one too has its own. For instance, the blog is famous for presenting a 12-hour itinerary for travelers. It tells how one can make the most of the travel just within 12 hours. This makes it a unique blog for those who do time bound travels or visit places for short business meets.
The speciality of this blog is, as its name suggests, the focus on the second innings of life. For instance, their motto is "Don't waste your retirement". The blog covers retirement travels and travel destinations. The blog is run by Jonathan and Sarah. In addition, the blog is a great blend of travel, luxury, minimalism and making most of your second innings by travel.
The blog is run by zoologies Cristina Gracia. In addition, her photographer husband, Hal Brindley, too helps run it. Travel for Wildlife is a blog that promotes the concept of responsible wildlife tourism. In addition, they also spread the message and the need of wildlife conservation. In addition to being a wildlife travel blog, it also serves as an edutainment resource for kids and all wildlife enthusiasts.
For Lockdown travel in India check out Dekho Apna Desh Webinar Series.
Top Incredible Natural Phenomenons On Earth
Nature is mysterious and unpredictable and often leaves us open-mouthed at the inexplicable manifestations of its power. Our planet earth is bursting with amazing natural beauty, from stunning white sand beaches to the spectacular mountains. So, it's no doubt that the earth is a wonderful place. But some things are like no other and can truly take our breath away. And it might be hard to believe that these marvels actually exist! Though you may think moving rocks and blood-coloured rain is some sort of joke or miraculous occurrence, science has an explication for almost everything. Let us dive into the list already.
1. Lightning storm In Venezuela
Lightning storms are a beautiful, but also quite scary, atmospheric phenomenon. The bright bolts are triggered when the electrical activity is particularly abundant during a storm. The longest and most intense lightning storm recorded lasted for hours on end and occurred in Los Angeles 9 July 1999. The highest rate of lightning storms was recorded in Venezuela close to the Maracaibo lake with 232 flashes of lightning per year and square kilometre.
2. Frozen Bubble Lake In Canada
Frozen bubbles lie beneath Lake Abraham creating a unique mountain view. The decaying plants on the bed of the lake release methane which becomes trapped just below the surface as the lake begins to freeze in Winter. But don't be fooled by the beauty, the bubbles are made from pockets of highly flammable methane and while being relatively harmless, if you light a match there's a good chance the bubbles will explode!
3. Pororoca In Brazil
Occasionally with the full moon in February and March, where the Amazon River meets the Atlantic Ocean, you can find waves up to 13 feet high. A very special day for surfers, who can not wait to jump in the river with their boards, but feared by the natives for the dangerous force of the waves. The name comes from- poros-poros which in the indigenous language of Tupi means great destructive noise.
4. The Amazing Bioluminescent Waves 
Luminous shorelines light up many beaches across the world, but the most popular destinations to witness the magical phenomenon are the Maldives, Thailand, Puerto Rico and Japan. The bright green-blue glow comes from concentrated populations of microscopic phytoplankton that are bioluminescent, meaning their chemical energy emits light, resulting in beautiful illuminating waves.  Put your hand in the water and it will make it glow even more. So beautiful, isn't it?
5. The Light Pillars
Light pillars form the illusion that bands of light are beaming down on earth, or that poles of light are shooting into the sky. This effect is actually just a reflection of light from lots of tiny ice crystals suspended in the atmosphere. The light usually comes from the sun but it can also be reflected from the moon and has been witnessed in many locations including Canada, Wyoming and Stockholm.
6. Blue Volcano Mountain
This volcano is like no other when it erupts with radiant electric-blue lava. However, this mystical phenomenon is only visible at night as during the day it appears to look like an ordinary volcano. The blue colour appears when the flames mix with the sulphuric gases in temperature of above 360°C, and at times, the lava flows down the rocks making it look like blue lava is spilling down the mountainside.
7. Aurora Borealis
Each year, many people hope to catch a glimpse of the Aurora Borealis, also known as the Northern Lights of earth. The incredible light show occurs when electrically charged particles released from the sun enter the earth's atmosphere and collide with gases in the air, resulting in countless bursts of light. The captivating phenomena is much more visible under clear and dark skies, away from artificial light. Want to know more about this? Then you should also read- Aurora Borealis – Earth's Incredible Light Show
Top 10 Places To Visit In Goa
Goa is one of those places known for its rich history and culture. However, visitors often tend to skip a lot of the beauty of the city in pursuit of its nightlife. The beaches of South Goa, not to forget are another site that travelers tend to love. Amidst all of this, the travelers forget about what the state offers them to do in Panjim, its bustling city center.
Panjim, or Panaji, is the capital city of Goa. Additionally, the city is the most important social, political and cultural center of the state. Here is a list of things that one can do in the capital city.
Visit the Latin Quarter aka Fountain
Goa was a Portuguese colony, and one can feel the multicultural influence throughout the state in terms of languages, architecture, religion and people. But this increases in a particular neighbourhood like Fountain has (aka the Latin Quarter). It is a UNESCO Heritage site. The travellers can easily feel the most vibrant remnants of Portuguese influence. The travelers can dedicate a few hours to understand the beauty of this site. Additionally, also try to understand the infrastructure, European houses and mansions with colorful facades that may remind the travelers of Lisbon.
See the Our Lady of Immaculate Conception Church
An eye-catching monument is hard to miss when you are in the city. Additionally, it is one of the most revered churches outside of the Old Goa. The church is famous for its distinctive zigzagging stairs. Furthermore, these stairs came into existence only in the 19th century, i.e., after 200 hours of the construction of the church. You can also enjoy the beautiful view from the Praca da lgreja among the many beaches. The site is worth the walk and gets the taste of this beautiful church.
Nightlife of Panjim
One of the best places to enjoy the nightlife in the city is Joseph Bar. You can visit this bar till 11 PM, thereby making it an amazing spot for warming up local beers.
Further, if you are a karaoke fan, then one can go to Down the Road next. Additionally, it is a place to hang out over a beer or local dishes while listening to the performance of local musicians.
Still, want more? If you want something more from the nightlife of the city, consider visiting the floating casinos of Goa that is located on a cruise ship along the Mandovi River.
Explore the Local Gastronomy of Panjim
The city is best famous for its local dishes. Head on to these places to enjoy the local cuisine.
Viva Panjim
The place offers the local Goan cuisine and wonderful customer service. Try to reach at time, because it gets too crowded.
Hospedaria Venite
It is counted amongst the best restaurants of the state. A charming restaurant, it offers an atmosphere that tends to transport you from India to Lisbon or Havana.
Shopping in Panjim
The city is also a heaven for shopping lovers. You can take a walk down M.G.Road and 18th June Road, and find stores, both international and local. Other shopping places are Panjim Municipal Market, Chumbak, O.M.O, etc.
Related- Indian thalis that will take you straight to food heaven
Travel the world through movies. Read this list of recommendations and set on your very own Bollywood World Tour with your favorite stars.
Bollywood has usually used a lot of fancy locations and set abroad. However, with time the focus has shifted from just using different spots and locations to using different travel destinations as a part of the plot. Therefore, there is this beautiful amalgamation of movies and travel that has come out as a result. The viewers are surely enjoying it. With a lot of workplaces still shut and indoor life still holding out to us, here is how you can travel the world. In addition, there are Bollywood stars to give you a company here. In conclusion, you can travel the world along with great stories and your favorite movie stars. Here is a new binge watch list for you!
Bollywood World Tour List
ZNMD, as it is famously known is has become the travel goal of many. It has also brought back the trend and craze of road trips. It takes you through Spain. This movie offers you a lot more. In addition, to the destinations of Spain, the movie also offers an experience of some thrilling and famous activities like scuba diving, La Tomatina Festival, Sky Diving and Bull Run. Indeed, the movie is a complete package.
Have you read Virtual Scuba Diving To Beat The Heat?
English Vinglish takes you through the fast pace life in New York. In this movie, Gauri Shinde captures the New York life and iconic spots in the city.
3. Queen
Cocktail is truly a visual treat. It has different landmarks in London. For instance, you can see Leicester Square, Piccadilly Circus, and Brick Lane, Colville Gardens (Notting Hill), Portobello Road, Borough Market, and Battersea Park.
Also, the song, Tum Hi Ho Bandhu Sakha Tumhi has been shot in Cape Town.
There are a few people in the industry who know their craft the way Zoya Akthar does. Zoya has done a commendable job by creating a whole movie shot on a cruize. In addition, the movie has a multi-star cast which would have surely been hard to manage. However, Zoya has done it beautifully.
The movie gives a taste of the cruize life. In addition, it takes us on a tour of exotic destinations of Turkey. For instance, you can see Galata Towe s Sophia, the Bosphorus Bridge, r, Eminonu promenade and the popular Taksim Square.
The movie PK covers locations of canals, streets and colonial buildings of Burges in Belgium.
We all know about the famous dialogue from the movie "What happens in Corsica stays in Corsica". Evidently, the movie captures amazing scenery and life on the French island of Corsica.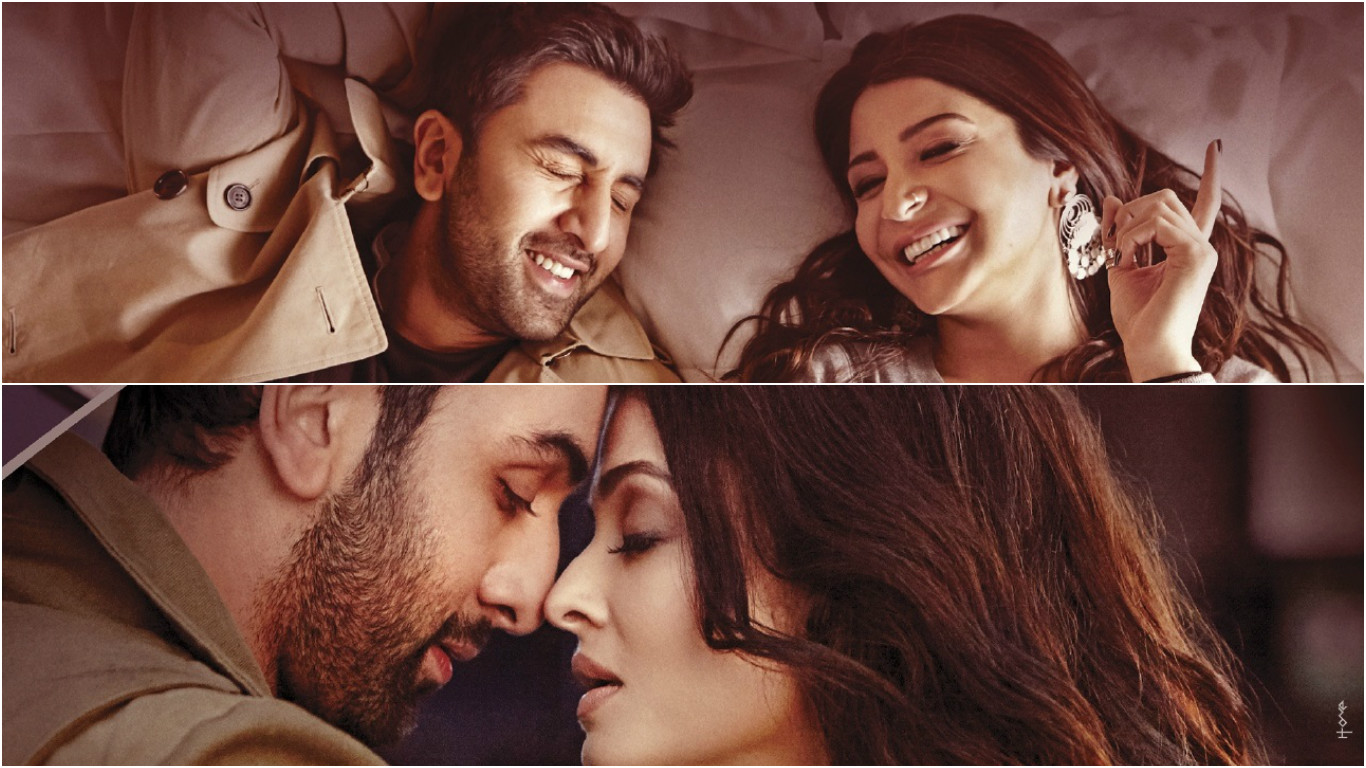 A lot of this movie is set in Europe. Watching this movie will take you through some iconic locations at Europe. In addition, you will also get to see London, Paris and Austria. The romantic locations can be toured with a romantic and emotional story along with it. Also, the story has Aishwariya Rai, Anushka Sharma and Ranbir Kapoor in it.
In addition, there is a power-packed cameo with amazing dialogues by none other than SRK.
9. Harry Met Sejal
Another Europe tour is on the list if you are planning to watch Harry Met Sejal. For instance, the movie covers locations of Prague, Lisbon, Vienna, Amsterdam, Frankfurt, and Budapest. In addition, Imtiaz Ali makes a good attempt at showing the culture, landmarks and life of the locals there.
10. Anjaana Anjaani
The movie sees the lead actors Ranbir Kapoor and Priyanka Chopra Jonas who set out on a road trip. This trip starts from New York going all the way to Las Vegas. In addition, one also gets to see the high-end bars Las Vegas is famous for.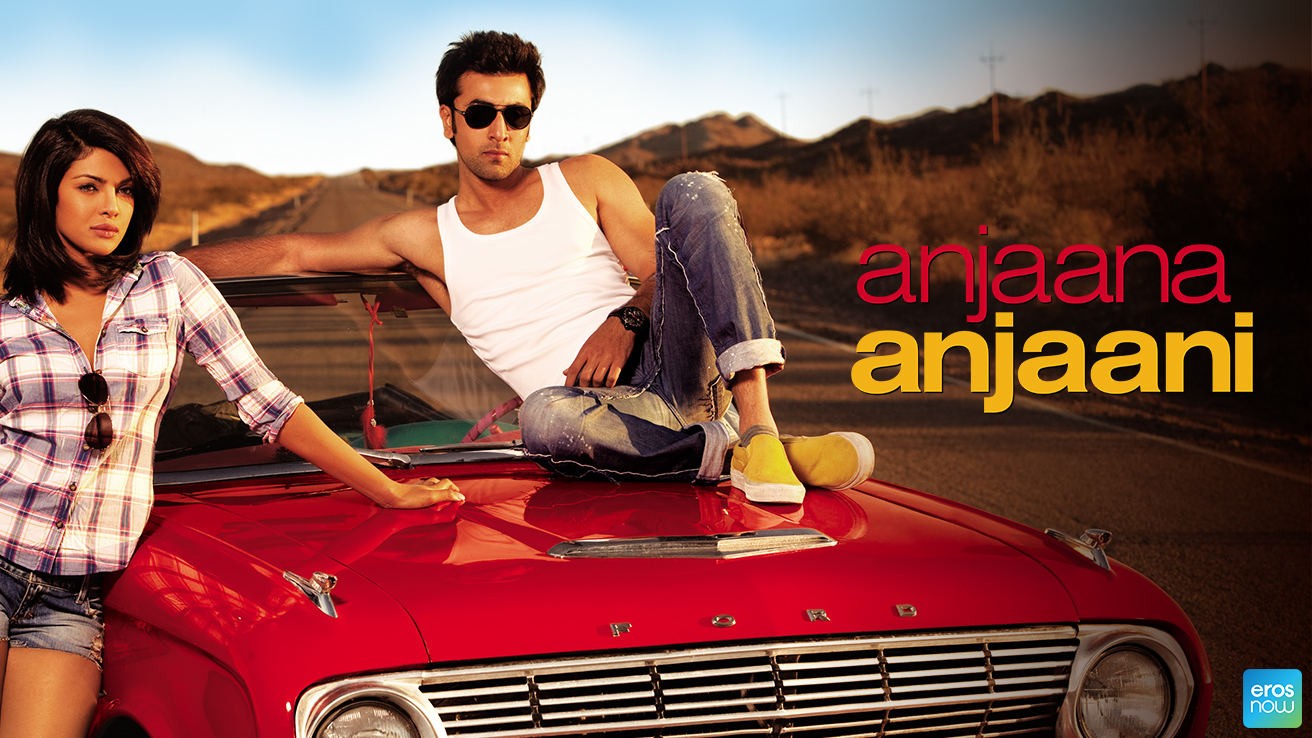 In addition, check out Virtual Travel 2020: Sightseeing