Touch-Free Greetings Which We Need The Most Right Now!
In the wake of lock-down, there is a lot of restriction on everyone. In addition, in these critical times, physical contact can prove to be very fatal. Therefore, it is necessary that we all change or modify some habits from our past. For instance, embracing touch-free greetings as opposed to handshakes and hugs.
In times when we are locked down, it is natural that we will lean on our neighbours for moral support. In this case, take a look at these touch-free greetings.
Touch-Free Greetings
Namaste- The Indian Way
Just put your hands together to adopt this traditional way of greeting people. This is also a way of showing respect to the person you greet. Doing this you will not need to come in contact with the person.
Bow and Greet
This is a traditional way of greeting in countries like Japan and South Korea. As you can see there is no physical contact involved. Therefore you are assured to be safe.
Wakanda Salute
If you have seen Black Panther you know about this salute. This way of greeting is becoming popular among the youngsters already. Seems like it is time others too turn to it.
Salute
Learn from the troops and adopt a salute. We usually do this out of respect. In times of a scare like Corona, we can think about making this an everyday thing.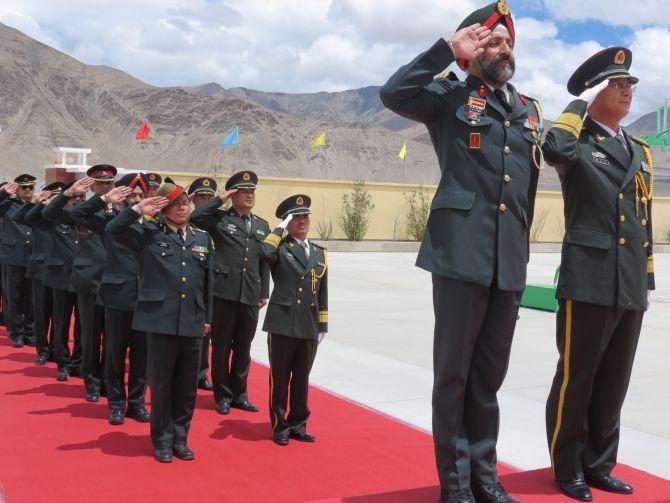 Adab
This greeting is usually used by South Asian Muslims. This is a very polite way of greeting people. In addition, it is also very elegant.
Watch Sara Ali Khan greeting with Adab at a ramp walk for Lakme Fashion Week.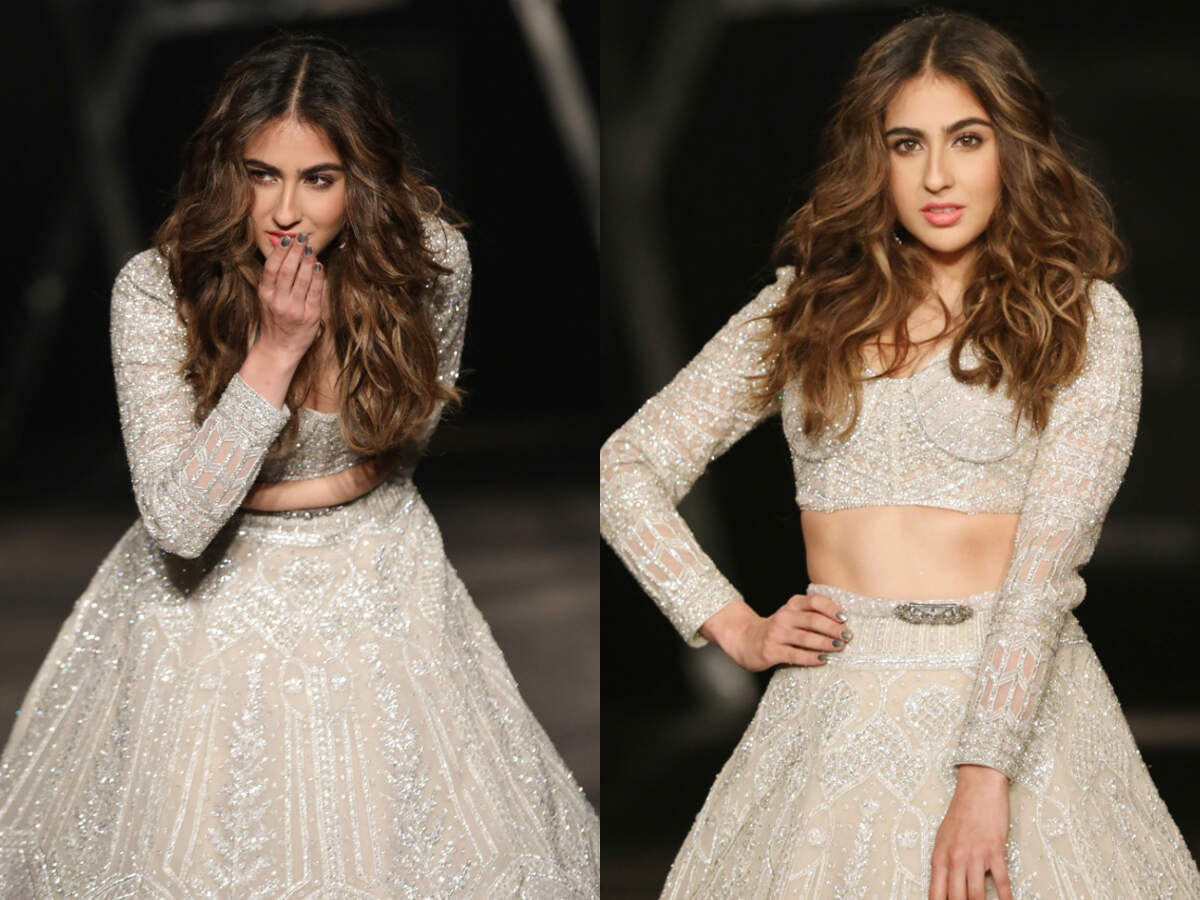 Vulcan Salute
The gesture is famous since 1960. It is a famous greeting from the television series Star Trek. The beauty of this gesture is enhanced by the greetings that it comes with. You can pair the greeting with "live long and prosper" or "peace and long life".
Placing Hand on Heart
This is one of the most gracious non- verbal behaviours. It reflects honesty. This sign became famous during the Pledge of Allegiance in the United States of America.
To make this quarantine fun keep reading fun posts on Little Letters Linked.
How To Make Your Home Look More Cosy!
All of us want our homes to look more inviting and more cosy. We want it to radiate warmth and a feeling of belonging. Sometimes creating a house into a home can be a very tedious task. You might invest a lot and yet it may not feel like it's your own. Have you felt the same? I'm sure many of us have specially when you've just shifted in. But worry not, here are some tips you can follow to make your house look more cosy. So, follow these and you'll be sorted.
Get Scented Candles 
Candles give your home a warm feeling which helps to release your stress and worries at the end of the day. So, they are perfect for giving your home a natural glow. You can also try for scented candles. But try to mix and match between the fragrances. Also, you can try lavender or rosemary aroma.
Make Your Bed Everyday
Making your bed everyday will give you a feeling of productivity. Keep the pillows and blankets in an organised manner and keep the sheets clean. It also always adds a personal touch.
Opt For DIY Things
You can try some DIY decorations for your home as well to keep yourself occupied and bring a pop of color to the home décor. You can paint a table in a bright color or design the table with some patterns. Coral or yellow colors can easily brighten up the room.
Choose The Right Lighting
Picking the right lighting for your room is also one of the most important steps to create a cosy look in your home. Go for softer and warmer light bulbs to create the cosy look.
Play Some Soft Music
Play some soft music to create a serene ambiance in your home. You can play some classical music or soft tunes to release stress.
Rearrange The Bookshelf
Invest some time to rearrange your bookshelf. Put your favorite books in the front line or create a new system to categorize your favorite books.
Try these tips and for more lifestyle articles check out https://littleletterslinked.com/category/lifestyle/
Historical Books: Understanding India Better
What's the most influential book you've ever read? For most of us, that's a tough call to make. But the real question arises upon, which is the best classic book you've read? Many of us won't have an answer to this. Most of us don't even remember which historical book we read lately apart from our syllabus! In this modern era, most of us have forgotten to look down to the roots of our own country.
There are very few people left who like to read about history, culture, civilisations than fiction, stories etc. But for those of you out there who still like to read classics we've few recommendations for you!
Here's a list which will help you feed your historical soul! 

1. Discovery of India by Jawaharlal Nehru
Written by Jawaharlal Nehru during his imprisonment at Ahmednagar fort for four years. This book was written to pay homage to his beloved country and its rich culture. Starting from ancient history, Nehru wrote at length of Vedas, Upanishads and textbooks on ancient time and ends during the British raj. Moreover, it is a broad view of Indian history, culture and philosophy.

2. The Argumentative Indian by Amartya Sen
Comprising of sixteen interlinked essays that explain the rich background on which India has built its foundations. It explains the source of conflicting opinions pursuits and interests and how these conflicting situations are able to co-exist without any problems.
3. The Wonder That Was India By A L Basham
A classic that anybody with an interest in the civilizational beginnings of India must-read. Moreover,  it is a work of uncompromising scholarship and a labour of love. AL Basham's The Wonder that was India is a brilliant early history of one of the oldest civilisations. It represents the true historical soul of India.
4. The Great Indian Novel by Shashi Tharoor
A satirical novel by Shashi Tharoor, first published in 1989. It is a fictional work that take the story of the Mahabharata, the Indian epic, and recasts and resets it in the context of the Indian Independence Movement and the first three decades post-independence.
5. A Corner Of A Foreign Field by Ramachandra Guha
The book seamlessly interweaves biography with history, the lives of famous or forgotten cricketers with wider processes of social change. C. K. Nayudu and Sachin Tendulkar naturally figure in this book but so, too, in unexpected ways, do B. R. Ambedkar, Mahatma Gandhi and M. A. Jinnah.

6. The Last Mughal: The Fall of a Dynasty: Delhi, 1857 by William Dalrymple
In this, evocative study of the fall of the Mughal Empire has been done. And how the beginning of the Raj was done. Award-winning historian William Dalrymple uses previously undiscovered sources to investigate a pivotal moment in history. Also, how the last Mughal emperor,  Zafar, came to the throne when the political power of the Mughals was already in steep decline.
7. India: A History by John Keay
A sweeping narrative that tells the story of the peoples of the subcontinent, from their ancient beginnings in the valley of the Indus to the events in the region today. Right from the first Harappan Civilization in the ancient times to the present day activities, this book is an attempt to paint a big picture of India to its readers.

8. Alberuni's India by Alberuni
Al-Biruni, travelled to India to learn about the Hindus and to discuss with them questions of religion, science and literature and what formed the very basis of their civilisation. Additionally, he remained in India for thirteen years, his exploration and study of the country gave way to a scholarly work that. It was originally written in Arabic but you can find many translated versions of it.
To sum up, as there's a lockdown everywhere you can still feed your historical soul by visiting these museums sitting at home. How? Checkout the link- Tour the best museums!
Find Out Your Personality Type! Here's How
         

 True understanding lies in knowing yourself.
Human behavior is often very predictable and can be categorized into one of four different personality types. These are Type A, B, C and D. Each person is unique but may exhibit stronger personality traits from one of these types. Knowing the four main personality types is very useful when dealing with other people.  If you can quickly understand how they tick, then you can build rapport more quickly and create a deeper connection. We'll cover the positive and negative traits of each of these four main personality types. Certainly, it will interest you to see which one you fit in to.  I'll also reveal the one that most closely matches my personality.
Type A Personality – The Hustler
Type A people are high achievers. They are competitive, ambitious and very well organized. They are very aware of the time and use it wisely and efficiently. Type A people are proactive and love to set goals. They like to push the boundaries and get outside their comfort zone. These people can be workaholics, and they push themselves with deadlines. They are also eager to help others. These are great behaviors and traits to have.
However, there are some negative aspects to the Type A personality. These people are often more stressed and anxious. They have less job satisfaction and may change jobs often, believing that the grass is greener somewhere else. These people can often feel less satisfied in other areas of their life, such as health or relationships. They can be very status conscious. They can be impatient because they value time highly.
Type B Personality– Social Butterflies
The Type B personality is almost the complete opposite of Type A. They are more relaxed, consistent and steady. They enjoy the work required to achieve things and have a calming influence on other people. These people are often more peaceful and grounded. It can take a lot to make them angry or frustrated. They are less competitive, it's more about enjoying the game or experience than winning or losing.
However, Type B people may not achieve their full potential because they are less ambitious, more relaxed and laid-back. They can procrastinate and leave things to the last minute. They need the pressure of a tight deadline to spur them into action. Being less aware of time can cause them to be late for meetings and appointments.
Type C Personality–  Perfectionist
The Type C personality is similar to Type A, but with some noticeable differences. A key one is the perfectionism. Type C people spend more time on the details and check work several times for accuracy. They value the importance of doing an excellent job. Unlike Type A people, Type C people are less aware of time. For this reason, their strive for excellence and perfection can mean that a task takes much longer than it needs to.
Type C people often get bogged down in detail and making things perfect. As a result, they might miss a deadline or spend too long on tasks. They can feel overwhelmed when there is too much going on and may need time alone to process things. They need time to make decisions, so they can get all the facts and details beforehand.
Type D Personality– Distressed 
Type D people can have a tendency towards negativity. But they are warm people, very peaceful on the outside and sensitive to other people's emotions. Type D people have a very realistic view of life. They like security and are fairly resilient. They love to help and give advice. These people rarely give up and can be a source of wisdom to other people.
However, Type D people often feel isolated, lonely and negative. They experience more negative emotions than the other types, but won't share those emotions with others, because they are afraid of rejection. Instead, they suppress their emotions, keeping them inside. Type D people often worry and might feel pessimistic and gloomy about life on occasions.
Related content- Best Ways To Relieve Stress