Tips To Sleep Better At Night That You Should Try
Getting sleep can sometimes be tough. The pitfalls of struggling to sleep can be many and we need to know how one can combat these through easy, home remedies. So here are some important remedies and how you can incorporate them in your daily routine!
Here are 8 ways in which you can learn how to sleep better:
1. Put Electronics Away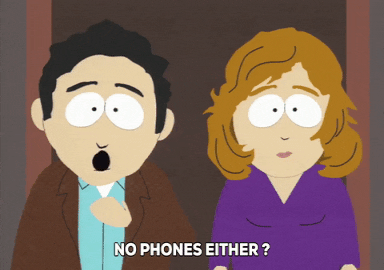 OK, this is pretty self-explanatory, but listen up peeps. The blue light that our phones and laptops emit is incredibly harmful to our eyes and can damage our sleep patterns. It restricts the production of melatonin, a hormone that controls our sleep. The best way to combat this is to put away all electronics around 30-45 minutes before your ideal sleep time and…
2. Read A Book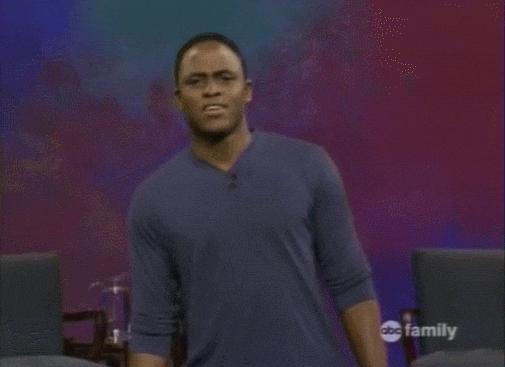 While reading can be someone's ideal pre-sleeping indulgence, it might seem boring for others. One thing that is proven to work is to read a book (non-fiction is recommended), to make you sleepy. This is because reading will cause your mind to take a break from work stress and cool down. 39% of people who read before they sleep are said to sleep well. So, what are you waiting for? Grab a book and get started!
3. Calm Down—Literally
Taking the stress from your day to bed with you is not a practice I like to preach. The only way you'll be able to relax and calm down is to meditate. You could start with deep breaths, and as you go on, inculcate more steps in your meditation routine. Using a meditation app such as Headspace and Calm to help guide you, if needed.
4. Drink Chamomile Tea
My go-to answer for anything and everything is tea. And specifically, chamomile tea. I genuinely believe there's nothing a cup of tea can't solve. Brew yourself some chamomile tea, open up a book, and listen to some calming music. It will help you sleep.
5. Go For A Walk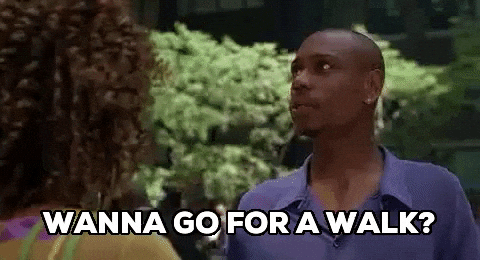 If you truly can't leave your stress at bay, and it's eating you up inside, make sure you go for a short 10-15 minute walk around the block. It could just be around your building, or within your compound, but make sure you get some fresh air. This will automatically make you feel refreshed and ready for bed.
6. Pray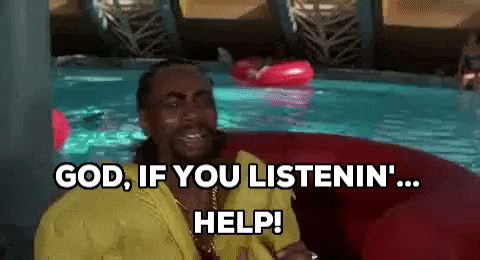 OK, hold up a second before you skip this point. Many people swear by this method that praying can help ease you and feel more at peace. If you're not religious, you can opt for chanting Om instead.
7. Use Lavender Oil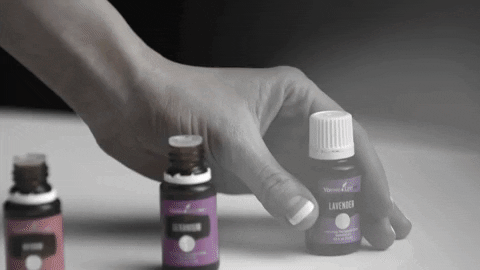 Invest in some good old lavender oil and watch the magic unfold. Apply some of this oil on your pillow. Inhaling this will make you more relaxed and facilitate a good night's sleep.
8. Take Warm Bath.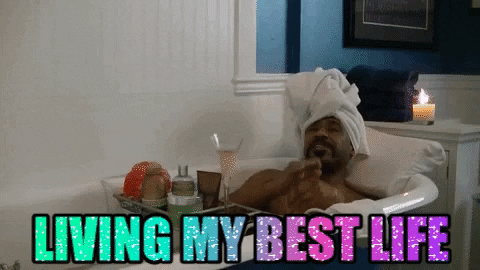 Ever taken a cold shower to wake yourself up? Well, it's not rocket science, you guys, a hot one will help you fall asleep. Take a hot shower or a warm bath an hour before your ideal sleep time. Don't take one too close to when you want to sleep because it could make you feel restless and sweaty. Let yourself cool down a bit, and voila!
iPhone 12 To Be Launched At $649 (48000) Only!
Apple fanatics wait every year for the new improved apple products. The design, the look, the features- it has a certain ring to it. There are several leaks that are surfacing on the internet relating to the release of iPhone 12. We couldn't be more excited! The company is expected to release the smartphone in the second week of October and some details about its India pricing have also surfaced online. According to a leak, the smartphone 12 mini will start at $649, with the highest price tag being $1,399 for an iPhone 12 Pro Max. However, recent reports have suggested that the new iPhone 12 series will get five and not four smartphones. The phone is expected to get a wide variety of colour options which includes Black, White, Blue, Red, Yellow and Coral.
| | | | | |
| --- | --- | --- | --- | --- |
| Phone | 64 GB | 128 GB | 256 GB | 512 GB |
| Apple 12 mini | $649 | $699 | $799 | N/A |
| Apple 12 | $749 | $799 | $899 | N/A |
| Apple 12 Pro | N/A | $999 | $1,099 | $1,299 |
| Apple 12 Pro Max | N/A | $1,099 | $1,199 | $1,399 |
Each iPhone 12 version will have three memory options, with the lower two going 64/128/256GB, and the more premium duo having 128/256/512GB versions. The iPhone 12 mini is said to have a 5.4" screen and cost as much as $799.
The iPhone 12 Pro Max will be the largest and most expensive. It will start at $1,100 its basic version with 128 GB storage. The screen will have a 6.7" diagonal, which is bigger than the already massive iPhone 11 Pro Max.
Features
Four iPhones
New physical design
5.4″, 6.7″, and 6.1″ sizes
Triple-lens 3D camera
All OLED displays
5G connectivity
A14 chip
New Blue colour option
No power adapter or EarPods
No power adapter with iPhone 12? WHAAAAT?
Apple has no plans to include a power adapter or EarPods in the box with the iPhone 12 models, letting the company cut down on production costs and packaging. Instead, Apple may offer a 20W power adapter that can be purchased separately. The USB-C to Lightning cable could get an upgrade, though, with rumours indicating Apple plans to offer a new braided cable design.
Delays due to COVID-19
iPhone 12 models will not ship out in September as usual due to delays caused by the global health crisis this year. Apple instead plans to introduce the iPhones in October, perhaps on October 13, and start shipping them out later that month. Rumours have suggested we can expect a staggered release, and some models might not come out until November.
Keeping all the excitement aside, we know that the difference with this iPhone and the rest won't be that much. But we will still buy it because it's a style statement. How else will all the tik-tokers and our beloved celebrities take mirror selfies?
But there's one thing we are darn happy about- THE PRICE!
Read: Japanese Souffle Pancakes- Here's How You Can Make At Home!
DIY Moisturizing Hand Lotion: A Respite From Handwashing
7 months into the pandemic we are still washing our hands all the time. We are doing it more than ever as we're amidst a pandemic. Most of us are sick of it by now!  Whether you have a normal skin type or sensitive skin, constantly rinsing your hands is irritating your skin now. Our hands are prone to dryness and itching. We can't skip it altogether it will prove to be detrimental. Moreover, the World Health Organization recommends washing hands for at least 20 seconds.  Don't worry we have got you covered. Apply hand cream or hand lotion to soothe your skin and make your hands super soft. Ditch those expensive hand creams and lotion from luxurious brands, make your own instead. We bring to you an easy peasy DIY Moisturizing Hand Lotion Formula:
To store: You can keep it in any glass container at home or small plastic bottle to keep it in your purse. You can purchase it from Amazon or Miniso.
To make the hand lotion, you need:
2 tablespoons shea butter
2 teaspoons aloe vera gel
2 teaspoons grapeseed oil
1 teaspoon vitamin E oil
2 teaspoons arrowroot powder
Essential oils: you can add essential oils to make it smell nice. If you're going to be using this lotion while you're out under the sun I recommend you don't use any of the citrus essential oils. Some of my favorite combinations are:

Vanilla and Lavender
Vanilla and Pink Grapefruit
Rose Otto and Vanilla
Roman Chamomile
Lavender
Sweet Orange
Directions:
Use a hand mixer and mix the shea butter for a few minutes. Make sure it looks all fluffy.
Then add the grapeseed oil and vitamin E oil. Mix it for a few minutes until all the ingredients are mixed well.
Add the arrowroot powder a little at a time and mix it in until it's not grainy.
Then add the Aloe Vera gel.  Mix it a bit more until it feels like a fluffy, soft lotion.
It will look like this:
Keep it in a small mason jar or transfer it to a small glass jar like this one to carry in your bag.
Apply as often as you want.
You can also use this lotion on your kids.
Read: Akki's Bell Bottom: First Movie To Start and Finish Amidst A Pandemic
Marijuana: How It Effects Your Mind & Body
Marijuana, weed, pot, dope, grass. They're different names for the same drug that comes from the cannabis plant. You can smoke it, vape it, drink it, or eat it. Most folks use marijuana for pleasure and recreation. But a growing number of doctors prescribe it for specific medical conditions and symptoms.
Marijuana has mind-altering compounds that affect both your brain and body. It can be addictive, and it may be harmful to some people's health. Here's what can happen when you use marijuana:
It May Affect Your Mental Health
Not everyone's experience with marijuana is pleasant. It often can leave you anxious, afraid, or panicked. Using pot may raise your chances for clinical depression or worsen the symptoms of any mental disorders you already have. Scientists aren't yet sure exactly why. In high doses, it can make you paranoid or lose touch with reality so you hear or see things that aren't there.
Your Thinking May Get Distorted
Marijuana can cloud your senses and judgment. The effects can differ depending on things like how potent your pot was, how you took it, and much marijuana you've used in the past. It might:
Heighten your senses (colors might seem brighter and sounds might seem louder)
Distort your sense of time
Hurt your motor skills and make driving more dangerous
You May Get Hooked
About 1 in 10 people who use pot will become addicted. That means you can't stop using it even if it harms your relationships, job, health, or finances. The risk is greater the younger you start marijuana and the more heavily you use it. For instance, the odds of addiction are 1 in 6 if you use pot in your teens. It might be as high as 1 in 2 among those who use it every day.
You could also grow physically dependent on marijuana. Your body could go into withdrawal, leaving you irritable, restless, unable to sleep, and uninterested in eating.
It May Impair Your Brain
Marijuana can make it harder for you to focus, learn, and remember things. This seems to be a short-term effect that lasts for 24 hours or longer after you stop smoking.
But using pot heavily, especially in your teen years, may leave more permanent effects. Imaging tests with some — but not all — adolescents found that marijuana may physically change their brains. Specifically, they had fewer connections in parts of the brain linked to alertness, learning, and memory, and tests show lower IQ scores in some people.
Your Lungs May Hurt
Pot smoke can inflame and irritate your lungs. If you use it regularly, you could have the same breathing problems as someone who smokes cigarettes. That could mean ongoing cough with colored mucus. Your lungs may more easily pick up infections. That's partly because THC seems to weaken some users' immune systems.
Though some might also say, that Marijuana has ZERO deaths recorded directly linked to it. Which is true. Some may also suggest that alcohol is more dangerous. Which may only seem fair to say. But do you really want to take the gamble?
Thanks for reading and stay safe!
Also read- Do your dreams have a deeper meaning?
You should also visit- https://www.drugabuse.gov/publications/research-reports/marijuana/what-are-marijuana-effects