The Psychology Behind Corona Virus Fear
Corona Virus or COVID- 19, is now a pandemic. It is spreading across the world rapidly. In such times, it is natural that fear will be spread among people. However, is this fear proportionate? Should people scared so much that it affects our psyche? Read on to decode the psychology behind Corona Virus Fear here.
What is the Corona Virus?
Corona or COVID- 19 is a disease that is caused by a new strain of corona virus. There were other types of Corona Viruses that have earlier affected mankind. For instance, SARS and MERS.
Know in detail about the Corona Virus here.
Corona Virus Fear
A lot of countries have been already affected by COVID 19 and the virus does not seem to stop at all. There is no vaccine know for battling the virus. In addition, there is no known preventive treatment for it. We have no idea how deadly the virus actually is. Looking at all these reasons, it is very natural that fear about the virus will spread.
However, excess of anything is bound to be harmful. Similarly, the fear that is now building up is turning to be disproportionate. If we go on to see, the total death due to COVID 19 are somewhere around 5,000. Whereas, the death due to flu in USA alone since October counts up to 20,000 to 52,000 as per the CDC estimates.
Older people and those with pre-existing respiratory conditions are at a risk of Corona. A large amount of people who have been were treated at home or with appropriate interventions.
So are we fearing based on insufficient information?
The Psychology of Fear
Fear is the unpleasant emotion that is caused by a potential threat of pain, danger or harm. In addition, it is also related to the amount of information available at hand. Considering the potential harm of contracting COVID 19 and the insuffecient information at hand, fear finds its way.
It makes us prone to fall for the false claims that are or may be circulated on social media. The hostile and fearful attitudes increase towards people around us. These two reasons are major contributors for reinforcement of fear among people.
THE AVAILABILITY BIAS
It says that we are more likely to base our decisions on the information that is available at hand. Just as I pointed out before, the statistics of deaths due to Corona is 20 % of those caused by flu since October in U.S. alone.
Since past few days, we are only getting exposed to the media reports about Corona. It is natural then that our mind will be preoccupied with the influence of COVID 19. Therefore, we are put into a state of hyper- vigilance. Risk assessment in this case too cannot be relied upon strongly as new and new information keeps coming in everyday. Thus as a natural reaction to uncertainty, we have blown out of proportion the Corona Virus Fear.
These poor reactions to uncertainty are being manifested in greater forms. For instance, people around the world panic- buying masks, gloves and even toilet papers.
ORIGIN AND SPREAD OF FALSE CLAIMS
Knowing where they come from is next to impossible. However, these false claims spread like wild fire. And we are not yet equipped to spot misinformation that is circulated.
We read these false claims over and over again. And before we actually realize, these false claims become our reality. False claims do nothing more than adding up to fear.
ANXIETY
There is a lot of anxiety spread from the word of mouth. To add to it there are local and international media houses adding a pool of information, majorly negative to it. Circulation about a newly detected case is more. While circulation about do's and don'ts is fairly less. Therefore a general sense of anxiety is produced.
There are different ways you can reduce this anxiety. 
What can we do about Corona Virus Fear
Well it is very obvious that we cannot control every single risk that comes in our way. We cannot always lead a meaningful, productive and reasonable life at all times. This would just be an unrealistic avoidance.
It would be advisable in this situation that all information gained should be from reliable source. One such source is definitely the WHO Official Website.
Take all the necessary precautions. And do not let panic blind your decision making abilities.
Recently, the American Psychology Association conducted a special talk on the Corona Virus Anxiety. Know more about it here.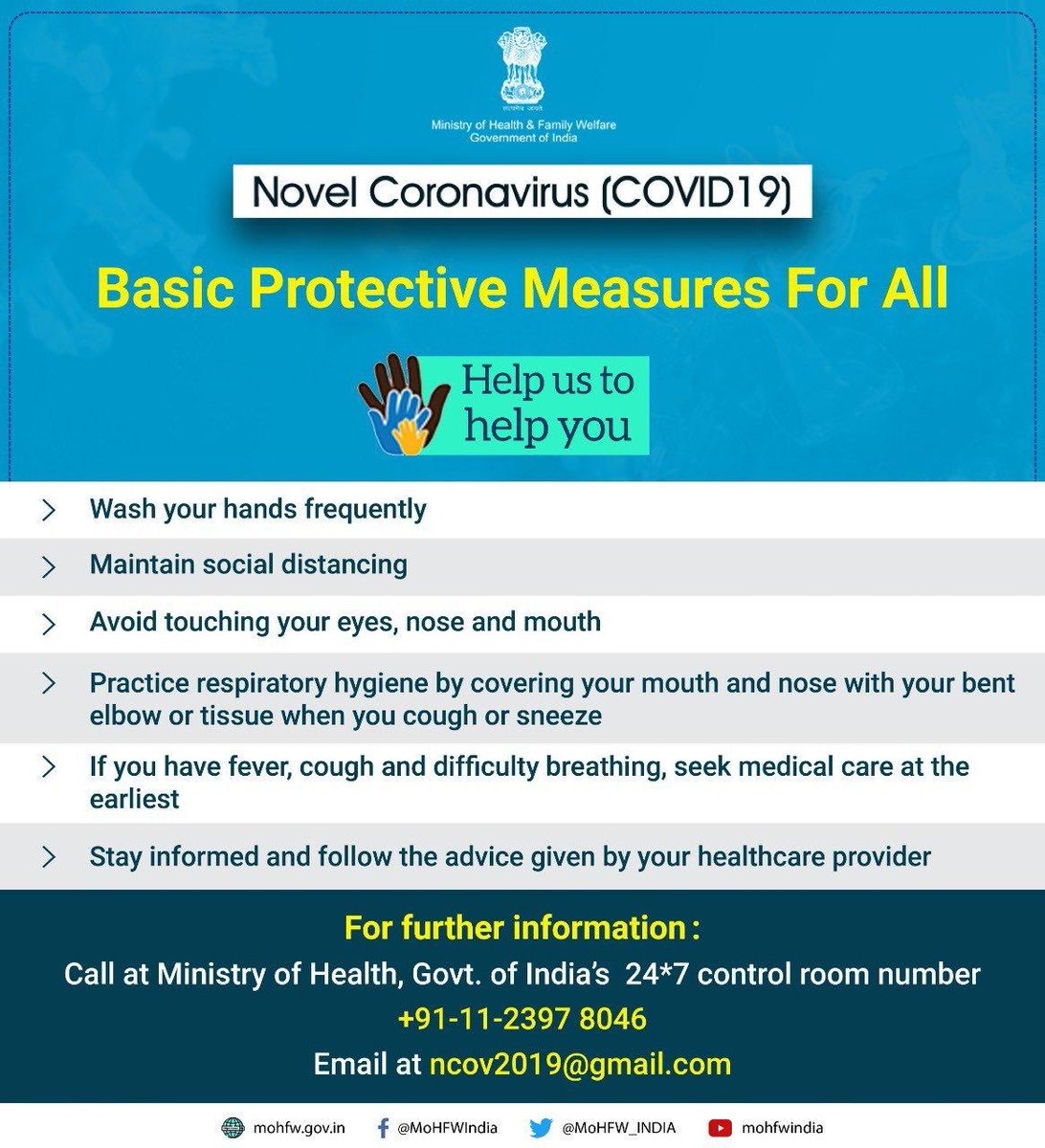 Rose Quartz Roller and Jade Roller: Everything You Need To Know!
There's a lot of hype, and for good reason, surrounding facial massage! Not only does facial massage improve your lymphatic system, but it also provides you with the toned, tightened and radiant post-facial radiance we all like! Daily facial massage practise does more than just get you glowing! There are so many options available in the market, it is very difficult to choose one! For which having a choice between Rose Quartz Roller and Jade Roller is totally justified!
Actually, the deliberate practice of facial massage often slows your mind down, welcoming you to a moment of comforting self-care. This helps you to tune into what you need and concentrate on one thing you.
Let's begin with understanding the difference between Jade Roller and Rose Quartz Roller!
Rose Quartz Roller
Benefits:
Fills your skincare routine with purity and calmness.
Juicy Details:
For a next-level skincare routine, the Rose Quartz Roller is the most creative pink skincare tool crafted from the heart stone. For its healing and anti-ageing properties, Cleopatra is said to have bathed with bits of rose quartz. This soft pink crystal glides so effortlessly over your face and leaves you with beautiful, sparkling eyes. To foster a sense of deeper love and acceptance for yourself and others, the energy of the rose quartz will work with your guiding energy. For the ultimate deliberate skin care routine, it ties the mind and body.
Power of Rose Quartz Roller:
1. Rose Quartz is the heart stone (often referred to as the Heart Stone),
2. Used as a soothing stone for the heart and body,
3. Unconditional love symbol
4. Supports attachment, attracting and obtaining love with others and with yourself
5. Allows you to forgive, consider and see circumstances, allows restore faith and harmony
6. It inspires the love of beauty in oneself and others (perfect if your life needs more self-love!)
7. Soothing, comforting, and soothing-a wonderful crystal for good sleep
To buy, click on the link. 
JADE
Benefits of Jade Roller:
Gives you a cool facial massage that gives keeps your skincare routine in Harmony & Calm and Peace!
Juicy Details:
The Jade Roller is a beautiful skincare treatment that dates back to ancient Chinese history and, for its beauty and strength, is considered a strong beauty device. Since it has been around for literally centuries and practised … they're probably onto something! "Jadestone was actually used in traditional Chinese medicine to expel harmful energy and restore the balance of life force + energy, which is known as "chi". The facial rolling act is an invitation to self-care. Also, a constant reminder to slow down and indulge in good practice and self moments.
Power of Jade Stone:
1. For years, jade has been used to prevent harm and encourage wellbeing and natural healing.
2. Promotes a distinct inner peace and sense of calmness
3. Balances the energy and increases the positivity of
4. Protects and clears any still current negative energy and feelings from the advent of negative energy.
5. Works on stabilising inner feelings
6. Promotes simple thoughts, ideas, emotions, and perspectives.
Click on the link to buy.
Also, know more about Jade Rollers in detail, here.
Beetroot Juice: Health Benefits And Side Effects
Beetroot is insanely famous for its wonderful nutrient profile and is quickly becoming common. You can also relish their juice in addition to eating beets. Your body can readily consume the super-healthy beverage.
Studies suggest that beetroot juice can help lower levels of blood pressure.
There are other significant ways in which your wellbeing will benefit from beetroot juice. We will address them at length in this article.
1. Promotes Heart Health
An effective source of nitrates is beetroot juice. Nitrates dilate the blood vessels, decreasing blood pressure. For the heart, this is helpful.
The juice also decreases sympathetic nervous system overstimulation, which can increase blood pressure levels and contribute to heart disease.
2. May help Fight Cancer
Betacyanin, which combats free radicals, is the most powerful antioxidant in beetroot juice. This is one way that juice can lead to the prevention of cancer. Beetroot juice can also help combat chronic lymphocytic leukaemia (cancer of the blood and bone marrow) because of its anti-inflammatory properties. Betacyanin also plays a significant role in the juice here.
Anti-cancer effects similar to doxorubicin, an anticancer drug, have also been found in beetroot juice.
3. May Aid Diabetes Treatment
In a study, the consumption of half a cup of beetroot juice showed that post-meal blood glucose levels decreased significantly. Betalains (strong antioxidant compounds) in the juice are responsible for this effect.
In obese people, similar results were observed. Compared to their non-obese counterparts who did not drink the juice, obese individuals who drank the juice along with carbs demonstrated lower insulin resistance.
4. Boosts Athletic Performance
Improvements in many parameters associated with the cardiovascular and respiratory systems were associated with the consumption of beetroot juice.
In elite runners as well, the juice had favourable results. In these athletes, fifteen days of beetroot juice supplementation increased the time to exhaustion. But other physical criteria, including overall physical absorption, didn't seem to change.
5. Reduces Risk of Dementia
To support this reality, there is less research. Some reports say that dietary nitrate can increase the flow of blood to the brain, thus reducing the risk of dementia. Further, curing cognitive impairment in other ways.
6. Promotes Liver Health
Betaine in beetroot juice can help treat the disease of the non-alcoholic fatty liver. This was confirmed, however, only in animal studies.
Dietary betaine was found to enhance liver function in another rat study. Also, the compound protected the rats' livers from toxins.
7. Can be used as Hair Dye
The juice is also used as a hair dye, even though this is not again per se. When you want your hair to have a darker red colour. Moreover, it will give you a great shine for a very long time!
Side Effects of Beetroots if consumed in large number!
Can cause Beeturia
After the ingestion of beetroots/beetroot juice or foods made from them, Beeturia in the decolouration of urine. This is the duty of the pigments in beets that belong to the family of betacyanins.
Increases the Risk of Kidney Stones
There are oxalates in beetroot juice(s), which are mainly responsible for kidney stones. The risk of kidney stones can be increased by eating too much food high in oxalate. Please avoid beetroot juice if you have a history of kidney stones or are at risk.
Moreover, you can also make Lip and Cheek tint with Beetroot Juice.
Ice-Water Bath: All You Need To Know
The trend of ice-water bath severely heightened after various challenges related to ice on Tik-Tok.
What is Ice-Water Bath?
As the name suggests it refers to as cold water immersion. Ice baths are a form of cryotherapy that call for sitting in chilly water, ideally up to your chest, for 10 to 15 minutes. There's no need to freeze to get the full benefit–anywhere between 50 to 59 degrees Fahrenheit works. It is not as exciting as it seems. Ice baths are widely used by athletes after a strenuous workout session or in between grilling matches during the competitions to kickstart their recovery and reduce the soreness and muscle pain.
It is sitting in a bucket or tub of ice-cold water, up to your chest for 10 to 15 minutes. The temperature of the water can be anywhere from 10 to 15-degree Celsius. A lot of competitive athletes (and even fitness enthusiasts) resort to ice water bath after an intense exercise session to ease sore and aching muscles.
When you first enter the water, you may feel extremely cold, followed by a sharp chilling sensation. After a while, as you settle down, you may feel numbness. While the ideal timing for cold water immersion is said to be anywhere around 10 to 15 minutes, it is advisable to start with 3 to 5 minutes of ice bath first and then see how you feel about it. A lot of studies suggest dipping yourself in the ice-cold water as soon as you are finished with your game or workout session to avail maximum benefits.
Benefits
The ice-water bath reduces the inflammation caused by muscle tears which are often the result of an intense workout. Moreover, it is also known to reduce swelling and tissue breakdown. Dunking in ice-cold water after a stringent workout session is also known to aid recovery by limiting the body's inflammatory response and the amount of inflammation.
​Is ice-cold bath right for you?
If you are tempted to try out the ice bath, it is advisable to weigh your risks beforehand. If you have a preexisting heart condition, the exposure to icy cold water may lead to an increase in both your blood pressure and heart rate. When the ice-cold water constricts your blood vessels, it becomes harder for your heart to pump blood. Hence, an ice water bath can be risky for those with an existing heart condition or high blood pressure.
Caution
Research shows that suppressing the inflammation process by icing or taking an ice water bath after a strenuous workout, may impede muscle regeneration. Hence, if your goal is to build muscles or you have just finished doing strength training workout, it is best that you avoid ice baths. People with high blood pressure or cardiovascular disease should check with their doctors first. Hypothermia is also a potential risk if you sit for too long.
Read: FDCI Digital Fashion Week 2020