Quick Tips To Avoid A Jet Lag
If you've ever deplaned from a long flight feeling completely exhausted and tired, you've suffered from what is an actual disorder called jet lag.  Jet lag is a common end result of travelling between more than two time zones in the span of a short time. Your circadian rhythm, which is basically a fancy way of saying your body's clock, gets messed up as a result of your traverse through time zones. Feeling mentally and physically drained as a consequence is absolutely normal. However, science shows that there are ways in which you can avoid said jet lag altogether. Here are 4 tried and tested ways to do so.
1. Drinks Lots Of Water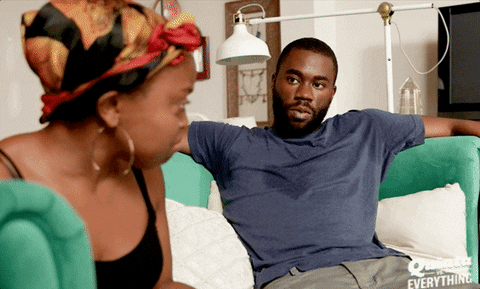 Now, this won't come as a surprise to many of you all, but staying hydrated on the plane works miracles for not only your skin but also your mental and emotional state of mind. The air in the plane can be extremely drying, that tends to wear you out and make you more tired. Hence, rejuvenate yourself with a glass of water every 25-30 minutes.
2. Avoid Caffeine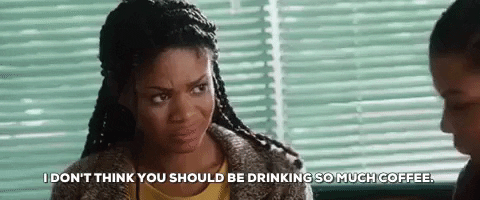 I know, you're trying to stay awake to adjust to your destination's timezone. You're thinking that coffee is the answer to your jet lag problems. However, caffeine is far from what you need! Coffee is not only dehydrating but also messes with your body's perception of what time it is, disrupting your sleeping patterns. Watch movies, talk to your neighbour, hold the baby crying in the seat next to you—but avoid caffeine!
3. Adjust Your Daily Schedule Accordingly
Planning ahead is one of my favourite activities to do. If you know your destination is a good 4-hours behind, start planning your daily routine a few days before you leave. No one wants jet lag once they've landed, do they? For instance, eat your meals a couple of hours earlier and sleep a few hours before your normal bedtime. Adjusting is key!
4. Eat A Light Meal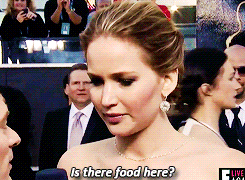 One thing you should avoid doing on planes (which isn't a feat given my taste in food), is eating a heavy meal. No one is a fan of aeroplane food in particular. So refrain from eating a heavy meal and downing those glasses of free alcohol. It will only mess up your body's functions to have to digest the meal when it is trying to adjust to a new timezone.
There you have it! Some tips to avoid jet lag so you can have the perfect vacay with no troubles! If you have any other tips on avoiding a jet lag,  let us know in the comments below! For more articles, check out https://littleletterslinked.com/category/travel/.
Sara Ali Khan Inspiring Us With Vacation Workout
While many of us choose to find reasons for a cheat meal, especially during vacations. Here is Sara Ali Khan who is currently enjoying her vacation in NYC, but guess what? She is not missing out on her vacation workout. How cool is that?
In fact, the actress has also posted a pilates workout video with her trainer Namrata Purohit on a Monday morning, right before her vacation time.
Sara is definitely setting new fitness goals for everybody out there! For all those making excuses for hitting the hotel gym or walking miles during a vacation, now do you have an answer? We assume No!
Well, the workout and fitness sessions just did not stop here, Sara is also working out in NYC with her girlfriends. Here, have a look:
More power to you girls!
We have seen Sara taking care of her fitness routine in her earlier vacations as well. Though the form of her vacation workout was swimming, cycling and climbing rocks. This girl can do it all!
However, what we truly perceive here is how important it is to stay disciplined even during vacation. Yes, cheat meals are allowed but a good vacation workout helps you recover the weight gain and extra calories which you have eaten during your fun times with friends and family. Leading to no more regret!
So are you going to follow Sara on your next vacation?
For more such news, visit here.
Vineyards Every Wine Lover In India Must Visit
Wine is one drink that has many fans in and across India. From red to white to sparkling to rose, wines come in all different varieties. And so do vineyards! India now has a few very pretty vineyards that are worth visiting. So, if you haven't been to one, now is the time to plan a trip to one. Also, many vineyards also have a fully functional resort where you can plan a mini-vacation.
Check out these Vineyards you can go to-
1. Sula Vineyards, Nashik
Probably the most famous name when it comes to wine tourism in India. Sula Vineyard was established in 1997, and today it is the producer of top wines in India and abroad. Furthermore, adding onto its fame is the yearly Sula Fest, which is often termed to be the Mecca of Wines. The festival is organized in February with exquisite cuisine, delectable wine and a lot to shop for. The highlight surely is an exciting artist lineup.
However, if you're not visiting during the fest, Sula Vineyard anyway stays open for visitors, offering wine tours, and India's first wine resort called Beyond Vineyard Resort.
2. Four Seasons Vineyards, Pune
Located 25 km away from Pune city, Four Seasons Vineyard is your own little heaven. This is a resort cum vineyard inspired by the Great Gatsby. Also, this splendid property features 14 grand rooms, swimming pool, spa and a party hall which can accommodate up to 1000 people. Wine lovers don't seem to have enough of the wine trails, tasting room and the merchandise store.
3. Chateau D' Ori, Dindori
A dome-shaped winery watered by three artificial lakes Chateau D'Ori is located in Madhya Pradesh. The property was built in 2007. It houses the largest merlot plantation in India. Thus the chateau D'Ori is considered among premium wine brands. So you can taste the best of it in the intimate tasting room in the property.
4. Grover Vineyards, Bengaluru
One of India's oldest wine producers, Grover Vineyards was established in 1988. However, in 2012, Grover Vineyards tied up with Vallée de Vin (producer of Zumpa Wine). It became an even stronger brand and compete with Sula. The vineyard spans over an area of 410 acres. This thus means the wine tour is indeed quite extensive, lasting for as much as 3.5 hours.
5. York Winery
This is yet another popular name that's taken when talking about the best vineyards in Nashik! York Winery is located near Sula Vineyards. Looking over the magnificent Gangapur Dam and rolling hillocks. This is an award-winning winery applauded for both red and white wines it produces. York Sparkling Brut is one of its most-loved sparkling wine made entirely from Chenin Blanc grapes.
5 Reasons To Visit Bhutan Just Like Virat & Anushka!
Bhutan, a Buddhist kingdom on the Himalayas' eastern edge, is known for its monasteries, fortresses and dramatic landscapes that range from subtropical plains to steep mountains and valleys. In the High Himalayas, peaks such as 7,326m Jomolhari are popular trekking destinations. Paro Taktsang monastery (also known as Tiger's Nest) clings to cliffs above the forested Paro Valley.
We all love taking a break from our busy work schedule and spend some quality time with our family and friends. Just like us, Bollywood celebrities also enjoy spending time with their loved ones. And one power couple that has given us major travel goals recently is Anushka Sharma and Virat Kohli.
Earlier this month, the duo was seen having a gala time in Bhutan. Both Anushka and Virat shared several photos from their getaway on social media.
Here, check out 5 reasons why you should visit Bhutan 
1) When you travel through Bhutan, you will find many spectacular views that will take your breath away. Here you will find steep mountains crisscrossed by networks of swift rivers. The climate in this country is always good for the travellers. However, October to December is the ideal time to visit Bhutan.
2) The beautiful country of Bhutan offers several tourist attractions. From Paro Taktsang to Gangteng Monastery and Punakha Dzong, the travel bug inside you will get fully satisfied here. Interestingly, the capital of Bhutan, Thimpu has one of the largest statues of Buddha made of bronze and gilded in gold towering over the city.
3) Bhutan is also an amazing place for foodies. Ema datshi, the national dish of Bhutan is a very spicy delicacy made with cheese and chilies. Even if you don't enjoy spicy food, you must try Ema datshi for sure.
4) The rich heritage and culture of Bhutan is an important reason why one should visit this country. More than two-thirds of the Bhutanese citizens follow Vajrayana Buddhism and around one-third follow Hinduism. One can easily get to see the Bhutanese culture and traditions in their dressing style, way of speaking, and cultural activities.
5) Bhutan is also an amazing place for adventurists. There are many places in Bhutan where one can get a great trekking experience. Even Anushka and Virat went trekking during their trip.
Bhutan is a beautiful country on the eastern edge of the Himalayas and is popular for its monasteries, fortresses and breathtaking landscapes that range from subtropical plains to steep mountains and valleys. And just like Anushka and Virat, this Buddhist kingdom should be on the top of your travel list too.
We are surely planning the itinerary soon. Are you?