Popular Genres Of Music Of All Times
Music nowadays has become a part of our lives. There are various genres of music which could suit-up according to every mood of a person. Be it music for times when you are happy, when you are sad, at times when want to pump yourself up, while your are romantic, and what-not. There is music for everything. It has not only inspired millions but also has given a new direction to the world. In this post we are going to talk of some of the popular genres of music which have been millions of fanbase all across the globe.
1. Hip Hop/ Rap
This music was developed in the United States of America and has grown its popularity ever since that time. Hip Hop probably originated in the 1970's and is generally known as the Afro-American Music form.  Some of the popular musicians of this genre are Drake, Eminem, Kanye and others.
2. Rock
This genre evolved from the rock n roll form of music and was introduced back in the 1950's. The Rock music is somewhat known as the pop from the rock n roll. This genre is further sub categorised into hard rock, metal rock, classic rock, opera rock and psychedelic rock. Some of the popular musicians of the genre are the Linkin Park, The Beatles, Pink Floyd, etc.
3. Pop
Perhaps the most common genre of music is this one. The Pop music originated from the UK and US and emerged from the mid-1950's. This genre not only creates maximum no of hits every year but also is the easiest to create of all other genres. Pop is known 'pop' because it is popular. The best example for the musician of this genre of music is Michael Jackson.
4. Classic
This music genre has its deep roots from the Western culture and is probably one of the oldest forms of music. With its traces from as back as the 17th century, the classic genre has witnessed some of the greatest musicians the world has ever seen, such as Mozart, Beethoven, etc.
5. EDM
The EDM or the Electronic Dance Music came up during the late 1970's and is mostly comprised of digital music. This genre can usually be heard in the nightclubs and parties and is more of a funky style. This style of music has been enlisted as the 3rd most popular music genres of all time and has quickly captivated hearts and minds of millions.
6. Folk
This music genre is basically one of those styles that of the country music and generally involves people who are not very much professional in this field. The singers of this genre do not just sing the song, but they convey their emotions through their singing. The Folk genre uses the traditional instruments for it gives it the special charm to the songs.
7. Jazz
This genre of music emerged from the African-American communities and it derives its features from the Blues and ragtimes. Also known as the American Classical Music, this music genre originated in the 19th century. Some of the popular musicians of this genre are Miles Davis, John Coltrane, Louis Armstrong, etc.
For more posts on music, click here.
Oily Skin Treatments in Ayurveda
Oily Skin and Oily can be particularly irritating. In addition, Summer is here. Therefore there will be more such instances of those who are prone to have oily skin. Worry not! Ayurveda has got your back. Check out these easy remedies for oily skin treatment. Most of these oily skin treatments involve those ingredients that you can easily find at home.
In addition, these treatments are effective and they will give you positive results without taking much of your time.
Oily Skin Treatments In Ayurveda
Milk
Milk has a lot of healing properties. These healing properties are enough for taking care of your oily skin issues.
What to do? 
Take a cotton ball and dip it in some milk. Use this cotton ball to wipe your face. Follow this procedure twice each day. Of these two times, at least once should be before sleep.
To make this cleanser extra effective, you can add a few drops of lemon juice to it.
Orange
Orange is a fruit rich in vitamin C. Vitamin is very good for the skin.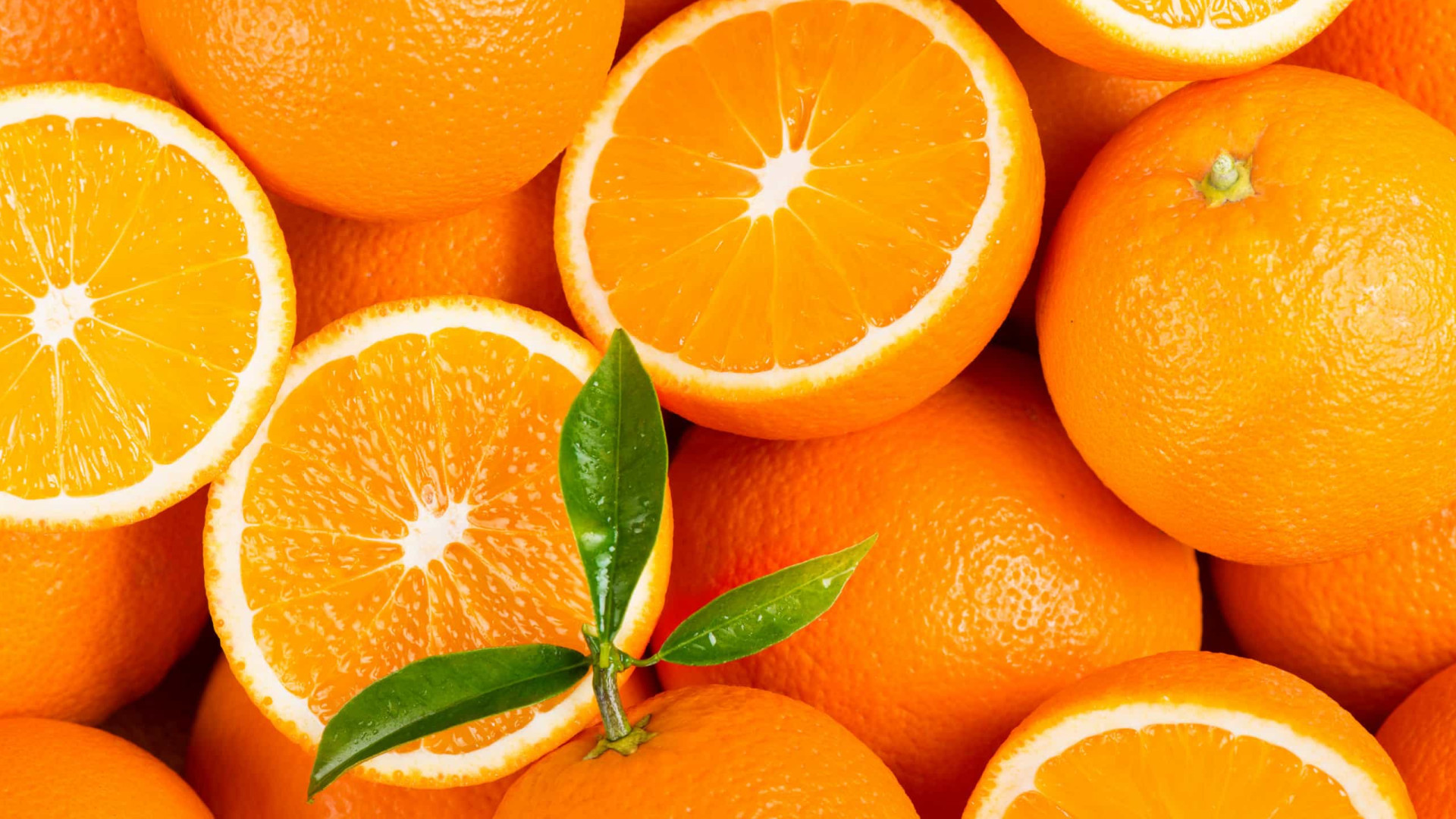 What to do? 
Squeeze half an orange into a bowl and apply it to your face. Do this with the help of a cotton ball. Let it stay for about 10 to 15 minutes before rinsing it off with water.
Sandalwood and Turmeric
Sandalwood and turmeric paste can be used for both head and the face. It is a very effective oily skin treatment.
What to do? 
Mix Sandalwood and turmeric powder. Add some water or lemon concentrate to it to make a fine paste.
Use this paste on the head or on the face. After that, let it sit for 10 to 15 minutes before washing off.
Aloe Vera
Aloe Vera is useful in a wide array of dermatological issues. It will be most convenient to grow Aloe Vera at home. In addition to treating dermatological issues, Aloe is also an anti- inflammatory and a good moisturizer.
What to do?
Separate the transparent aloe and the out green part. Discard the green part and use the other part on your skin and hair. Keep the transparent gel on the face or hair for about 10 to 15 minutes and then wash off.
This is one of the best Ayurvedic face wash for oily skin.
Honey
Honey is a wonderful treatment for the hair and skin.
For Skin
Gently massage the skin with some amount of honey. Let it settle for a few minutes and  wash off.
For Hair
 Mix one egg yolk with two tablespoons of honey. Add some warm water and mix it thoroughly. Apply the paste on the scalp. Leave this for a couple of minutes and then wash off.
If Ayurveda has got you inspired and you want to know more, visit this post. It is about eating habits recommended by Ayurveda. In addition, find more Ayurveda related products here.
How To Make Your Home Look More Cosy!
All of us want our homes to look more inviting and more cosy. We want it to radiate warmth and a feeling of belonging. Sometimes creating a house into a home can be a very tedious task. You might invest a lot and yet it may not feel like it's your own. Have you felt the same? I'm sure many of us have specially when you've just shifted in. But worry not, here are some tips you can follow to make your house look more cosy. So, follow these and you'll be sorted.
Get Scented Candles 
Candles give your home a warm feeling which helps to release your stress and worries at the end of the day. So, they are perfect for giving your home a natural glow. You can also try for scented candles. But try to mix and match between the fragrances. Also, you can try lavender or rosemary aroma.
Make Your Bed Everyday
Making your bed everyday will give you a feeling of productivity. Keep the pillows and blankets in an organised manner and keep the sheets clean. It also always adds a personal touch.
Opt For DIY Things
You can try some DIY decorations for your home as well to keep yourself occupied and bring a pop of color to the home décor. You can paint a table in a bright color or design the table with some patterns. Coral or yellow colors can easily brighten up the room.
Choose The Right Lighting
Picking the right lighting for your room is also one of the most important steps to create a cosy look in your home. Go for softer and warmer light bulbs to create the cosy look.
Play Some Soft Music
Play some soft music to create a serene ambiance in your home. You can play some classical music or soft tunes to release stress.
Rearrange The Bookshelf
Invest some time to rearrange your bookshelf. Put your favorite books in the front line or create a new system to categorize your favorite books.
Try these tips and for more lifestyle articles check out https://littleletterslinked.com/category/lifestyle/
Historical Books: Understanding India Better
What's the most influential book you've ever read? For most of us, that's a tough call to make. But the real question arises upon, which is the best classic book you've read? Many of us won't have an answer to this. Most of us don't even remember which historical book we read lately apart from our syllabus! In this modern era, most of us have forgotten to look down to the roots of our own country.
There are very few people left who like to read about history, culture, civilisations than fiction, stories etc. But for those of you out there who still like to read classics we've few recommendations for you!
Here's a list which will help you feed your historical soul! 

1. Discovery of India by Jawaharlal Nehru
Written by Jawaharlal Nehru during his imprisonment at Ahmednagar fort for four years. This book was written to pay homage to his beloved country and its rich culture. Starting from ancient history, Nehru wrote at length of Vedas, Upanishads and textbooks on ancient time and ends during the British raj. Moreover, it is a broad view of Indian history, culture and philosophy.

2. The Argumentative Indian by Amartya Sen
Comprising of sixteen interlinked essays that explain the rich background on which India has built its foundations. It explains the source of conflicting opinions pursuits and interests and how these conflicting situations are able to co-exist without any problems.
3. The Wonder That Was India By A L Basham
A classic that anybody with an interest in the civilizational beginnings of India must-read. Moreover,  it is a work of uncompromising scholarship and a labour of love. AL Basham's The Wonder that was India is a brilliant early history of one of the oldest civilisations. It represents the true historical soul of India.
4. The Great Indian Novel by Shashi Tharoor
A satirical novel by Shashi Tharoor, first published in 1989. It is a fictional work that take the story of the Mahabharata, the Indian epic, and recasts and resets it in the context of the Indian Independence Movement and the first three decades post-independence.
5. A Corner Of A Foreign Field by Ramachandra Guha
The book seamlessly interweaves biography with history, the lives of famous or forgotten cricketers with wider processes of social change. C. K. Nayudu and Sachin Tendulkar naturally figure in this book but so, too, in unexpected ways, do B. R. Ambedkar, Mahatma Gandhi and M. A. Jinnah.

6. The Last Mughal: The Fall of a Dynasty: Delhi, 1857 by William Dalrymple
In this, evocative study of the fall of the Mughal Empire has been done. And how the beginning of the Raj was done. Award-winning historian William Dalrymple uses previously undiscovered sources to investigate a pivotal moment in history. Also, how the last Mughal emperor,  Zafar, came to the throne when the political power of the Mughals was already in steep decline.
7. India: A History by John Keay
A sweeping narrative that tells the story of the peoples of the subcontinent, from their ancient beginnings in the valley of the Indus to the events in the region today. Right from the first Harappan Civilization in the ancient times to the present day activities, this book is an attempt to paint a big picture of India to its readers.

8. Alberuni's India by Alberuni
Al-Biruni, travelled to India to learn about the Hindus and to discuss with them questions of religion, science and literature and what formed the very basis of their civilisation. Additionally, he remained in India for thirteen years, his exploration and study of the country gave way to a scholarly work that. It was originally written in Arabic but you can find many translated versions of it.
To sum up, as there's a lockdown everywhere you can still feed your historical soul by visiting these museums sitting at home. How? Checkout the link- Tour the best museums!