Places That Serve The Best Hot Chocolate
Warm clothes, a fireplace, Christmas lights and a cup of hot chocolate. This all that one needs right now. The city is getting colder by the day and a cup of hot chocolate would be perfect. Hot Chocolate is usually made of milk, sugar and cocoa powder. One can also make additions of heavy cream, dark/milk chocolate or even marshmallows.
Here is a list of places where you can find an excellent cup of this magic drink.
1. Cravity
The Hot Chocolate at Cravity is perfect for people who prefer it extremely thick and indulgent. Neither watery nor underwhelming, it is just right. However, it does feel slightly heavy but it is worth every calorie.
Location: Hauz Khas, New Delhi
2. Baked Love By Vatsala
This small bakery is located in Green Park and hides in the Ashirwad complex. They have a small seating area and you should not miss their sinful Hot Chocolate. Freshly made (almost in front of you), thick consistency and use of good quality dark chocolate, make it a must-try.
Location: Aashirwad Complex, Green Park, New Delhi
3. Chocolateria San Churro
This one in Gk 2 market is popular for its churros served with pots of melted chocolate. But now is the time to visit them for their classic Hot Chocolate in the milk chocolate flavor. They offer a variety of twists for people who like to experiment. You can also try the mint flavor.
Location: Gk 2, New Delhi
4. Elma's
This one is not alien to any of us. And with a slice of their popular Red Velvet perfectly goes the Hot Chocolate topped with marshmallows. Their marshmallows are made in-house which makes it a must-have.
Location: Hauz Khas Village, New Delhi
5. The Mad Teapot
Popularly known as wishing chair, this beautiful and dainty cafe serves some amazing dishes. Also, their cupcakes are one thing that one should not miss. What a lot of people do not know is that they serve a warm cup of Hot Chocolate. And this drink has a hint of nutmeg, cinnamon and thick chocolate like consistency.
Location: Shahpurjat, New Delhi
6. Café Dori
This newly opened café in Chattarpur got popular even before it opened its door. The founder of Nappa Dori has introduced this warehouse café for his love for coffee where one can buy the products too. This is a great place to sip on their hot chocolate which is made from the best quality chocolates topped with marshmallows and cocoa.
Location: Chattarpur
For more food related articles check out https://littleletterslinked.com/category/food/ !
Best Sushi In Delhi- Here's Where To Go!
A mix of precision, art and taste, sushi is a popular pick for cuisine among many in the city. And there is absolutely no way you should settle for cold takeout variants; we've got your back.
Whether you love them or just want to try them out, here is a list of the best sushi spots in Delhi you might want to check out.
2. Sushiya
Best for takeouts, this place is probably the only place we would recommend for pre-packaged sushi. The boxes are well-packed, portions are nice and the sushi is fresh. Philadelphia Rolls, Fresh Salmon Maki is a must-try.
3. Yum Yum Cha
There are plenty of options to try from, and each one of them is better than the other. One of our favorites on the list, their portions are satisfying and completely worth the money! Dynamite is a personal favorite and
4. MEGU- The Leela Palace
The fanciest on the list, this place is for those who prefer fine dining. The sushis are not only fresh but are also plated beautifully and totally worth your Instagram pictures.
 5. Wasabi Morimoto – The Taj Mahal Hotel
You can never go wrong when Iron Chef Masaharu Morimoto is behind what's on your platter. The award-winning restaurant is not just responsible for some of the best sushi in Delhi but is also among the most beautiful. You must try the Botan Ebi, Kanpachi.
6. Big Wong XL
A popular spot in Epicuria, Big Wong XL is known for their sushi, and the overall dining experience is comfortable, too. One can try the Crab Stick Kani, Tuna Maguro.
7. T.K'S Oriental Grill – Hyatt Regency
Expensive but extremely satisfying, the sushi here is just amazing. Ambience plays an important role in your dining experience and the service is always fast.
8. Guppy
Beautiful property and delicious food make this place win big. The Guppy Special Temaki Sushi is the best here, though there's so much more you can try!
Pros and Cons Of Genetically Modified Food
It's human nature, it seems, to resist change and fear the unknown. So it is no surprise that genetically modified food and feed crops resulted in their weird name as Frankenfood by many consumers, who seem as terrified of eating an apple with an added anti-browning gene or a pink pineapple genetically enriched with the antioxidant substance. One of the products of modern technology has given us both advantages and disadvantages. It is up to us to decide whether we will be consuming it or not.
1. What Is  GM Food?
Genetically modified organisms (GMOs) can be defined as organisms (i.e. plants, animals or microorganisms) in which the genetic material DNA has been altered in a way that does not occur naturally. The technology is often called modern biotechnology or gene technology, sometimes also recombinant DNA technology or genetic engineering. It allows selected individual genes to be transferred from one organism into another. It can also occur between non-related species. Foods produced from or using GM organisms are often referred to as GM food.
2. Why Is Genetically Modified Food Produced?
GM food is developed and marketed because there is some perceived advantage either to the producer or consumer of this food. This is meant to translate into a product with a lower price, greater benefit in terms of durability or nutritional value or both. Initially, GM seed developers wanted their products to be accepted by producers and have concentrated on innovations that bring direct benefit to farmers and the food industry generally. One of the objectives for developing plants based on GM organisms is to improve crop protection.
3. Is Genetically Modified Food Safe?
Different GM organisms include different genes inserted in different ways. This means that individual GM foods and their safety should be assessed on a case-by-case basis. Certainly, it is not possible to make general statements on the safety of all GM food. The food currently available on the international market have passed safety assessments and are not likely to present risks for human health. In addition, no effects on human health have been shown as a result of the consumption of such foods by the general population in the countries where they have been approved.
Pros
Less Wastage Of Water 
Growing GMO crops leads to environmental benefits such as reduced pesticide use, less water waste, and lower carbon emissions. The two main types of GMO crops in use today are engineered to either produce their own pesticides or to be herbicide-tolerant. Drought-tolerant varieties of GMO corn have been shown to reduce transpiration (evaporation of water off plants) by up to 17.5%, meaning less water waste.
Help Overcome Poverty
GMO crops lower the price of food and increase nutritional content, helping to alleviate world hunger. The World Food Programme, a humanitarian organization, estimates that 821 million people in the world are chronically undernourished, and one in nine people face hunger. Population growth, climate change, over-farming, and water shortages all contribute to food scarcity. GMOs can help address those problems with genetic engineering to improve crop yields and help farmers grow food in drought regions.
Cons
Allergic reactions
Some people believe that GMO foods have more potential to trigger allergic reactions. This is because they may contain genes from an allergen, a food that prompts an allergic reaction. The World Health Organization (WHO) discourage genetic engineers from using DNA from allergens unless they can prove that the gene itself does not cause the problem. It is worth noting that there have been no reports of allergic effects of any GMO foods currently on the market.
Cancer
Some researchers believe that eating genetically modified food can contribute to the development of cancer. They argue that because the disease is caused by mutations in DNA. It is dangerous to introduce new genes into the body. The American Cancer Society (ACS) has said that there is no evidence for this. However, they note that no evidence of harm is not the same as proof of safety. Reaching a conclusion will require more research.
How to identify Genetically Modified Food? 
he FDA have determined that GMO food should be labeled as such if it is "materially different" to its conventional counterpart. For example:
GMO canola oil with more lauric acid than traditional canola oil will be labeled "laurate canola oil"
GMO soybean oil with more oleic acid than non-GMO soybean oil must be labeled "high-oleic soybean oil"
GMO soybean oil with a high level of stearidonic acid, which does not naturally occur in the oil, must be labeled stearidonic soybean oil.
Because genetically engineering food is a relatively new practice, little is known about the long-term effects and safety. There are many downsides, but the evidence varies. The main health issues associated with GMO foods are hotly debated. Research is ongoing. This section discusses the evidence for a range of drawbacks that people often associate with Genetically Modified Food.
Genetic modification can make plants resistant to diseases. The process can increase the amount of food that farmers are able to grow. This can reduce prices and contribute to food security. Genetically modified food crops are relatively new, and researchers know little about their long-term safety and health effects. There are several health concerns regarding GMO foods, and evidence for them varies. Reaching a conclusion will require more research.
Related article- All You Need To Know About Intermittent Fasting
Why Replace Regular Milk With Almond Milk?
Almond milk is the new milk alternative and a new way to intake dairy for your breakfast meals and after dinner scenes. Milk + almond = abundant amount of proteins for your diet. Today, we will make you go through the benefits of almond milk and is it the perfect milk alternative for your diet.
Many companies providing raw pressed juices and raw food are also providing the nourishing almond milk supply for your household. The heavenly taste will surely make you fall in love with this dairy product providing you enough minerals and nutrients.
Do you see dairy as fats? Well, no more now as almond milk is here with its abundant benefits including lesser calories. So, say bye-bye to fatty dairy products, and start including this dairy product into your new lesser calories daily diet.
Well, you are not wrong if you believe that the main of having milk is to gain those nutrients. Full of vitamin D, protein, good fat, calcium, and other essential vitamins and nutrients makes almond milk the best choice among many.
Drinking almond milk everyday helps in lowering cholesterol and prevent heart diseases. This takes place due to the fact that the milk is low in sodium and high in omega fatty acids. Hence, proving to be good for the cardiovascular system.
We all remember the times our moms used to be behind our backs to drink milk in order to have stronger bones, eh? With this milk alternative, we are only going to get much stronger bones due to the high content of calcium in the milk.
We all reach out to the different moisturizers and creams for soothing and glowing skin, right? What if we tell you that a small addition in your diet can do wonders for your skin. The high content of vitamin E is the reason behind it.
No more refrigeration of milk cartons and this one is too easy to handle. Whether it is a weekend getaway or hiking, you can count on the product to be with you, providing energy at all times.
So, did you grab your portion of almond milk today?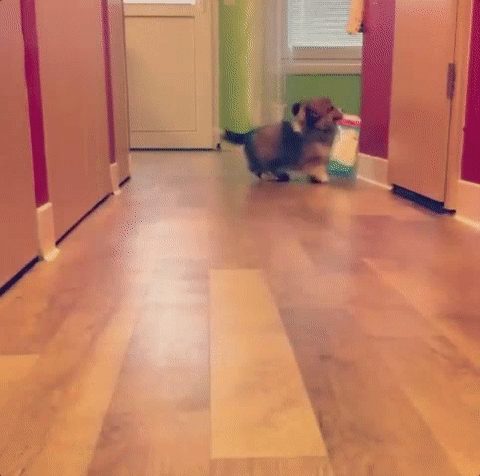 For more such news, visit here.