On Nepotism In Bollywood From Actors Themselves
Nepotism In Bollywood is a trending topic from the past few years. Undoubtedly, the catalyst of this Anti-Nepotism debate is none other than Queen, Kangana Ranaut. Thereafter, many actors and actresses have taken a stand for and against Nepotism In Bollywood. Take a look and read on what the actors have to say about Nepotism In Bollywood.
                                                          Nepotism In Bollywood
'Star kids already start from a point where they have everything'
Kangana, the queen of Bollywood is the one who went on to Karan's show, Koffee with Karan. There she openly accused him of being the Flagbearer of Nepotism In Bollywood. For instance, she went on to call him the 'Bollywood Mafia'. Thereon, she took it as a platform to make some brave comments about the Nepotism In Bollywood. Even the choice of words she spoke was fierce.
In addition, Kangana didn't stop there. She has strongly stood against nepotism. Every movie promotion of hers, every new venture of hers, she makes sure to give a strong message against it.
Emraan Hashmi came into Bollywood via a movie of his uncle Mahesh Bhatt. From then, he has been a constant in the movies of the Bhatt camp.
Emraan openly went on to agree that if it wasn't for nepotism, he would not be an actor.
Though now a famous star herself Kriti has admitted the cost of Nepotism that she paid. In an interview, Kriti went on to reveal that she has lost a few of her roles to star kids.
'I was 27 when I did my debut, if I was a star kid, it would've been 22'
Ayushmann Khurrana is known today for the awesome and offbeat roles that he takes up. He is a versatile actor but the actor thinks that some of his years have been wasted due to nepotism in Bollywood.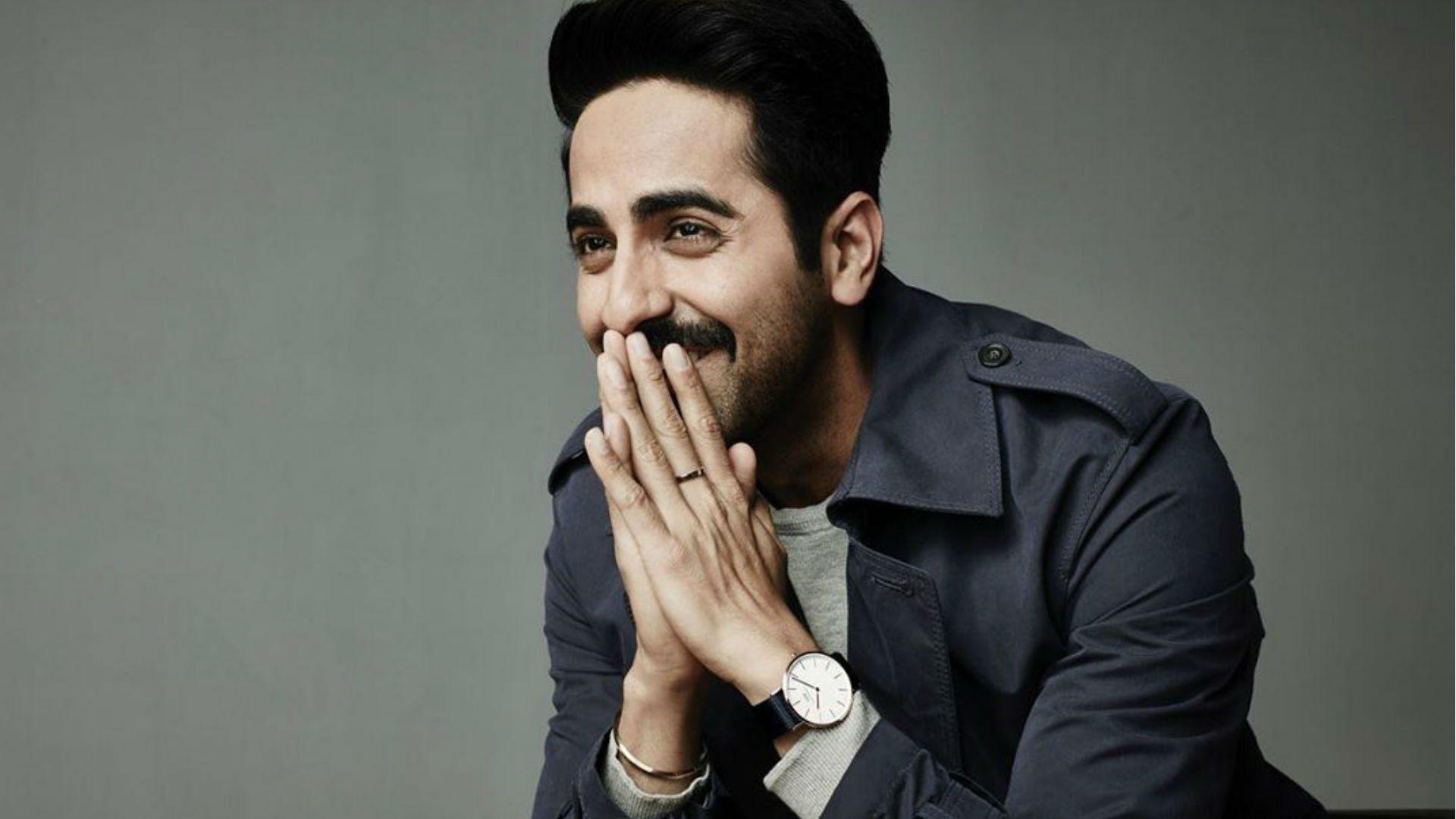 In an interview, Ayushmann said that if it wasn't for nepotism in bollywood, he would have a debut when it was 22. However, the actor's debut movie was when he was 27 years old.
'Have accepted it (Nepotism) as a rule of the game'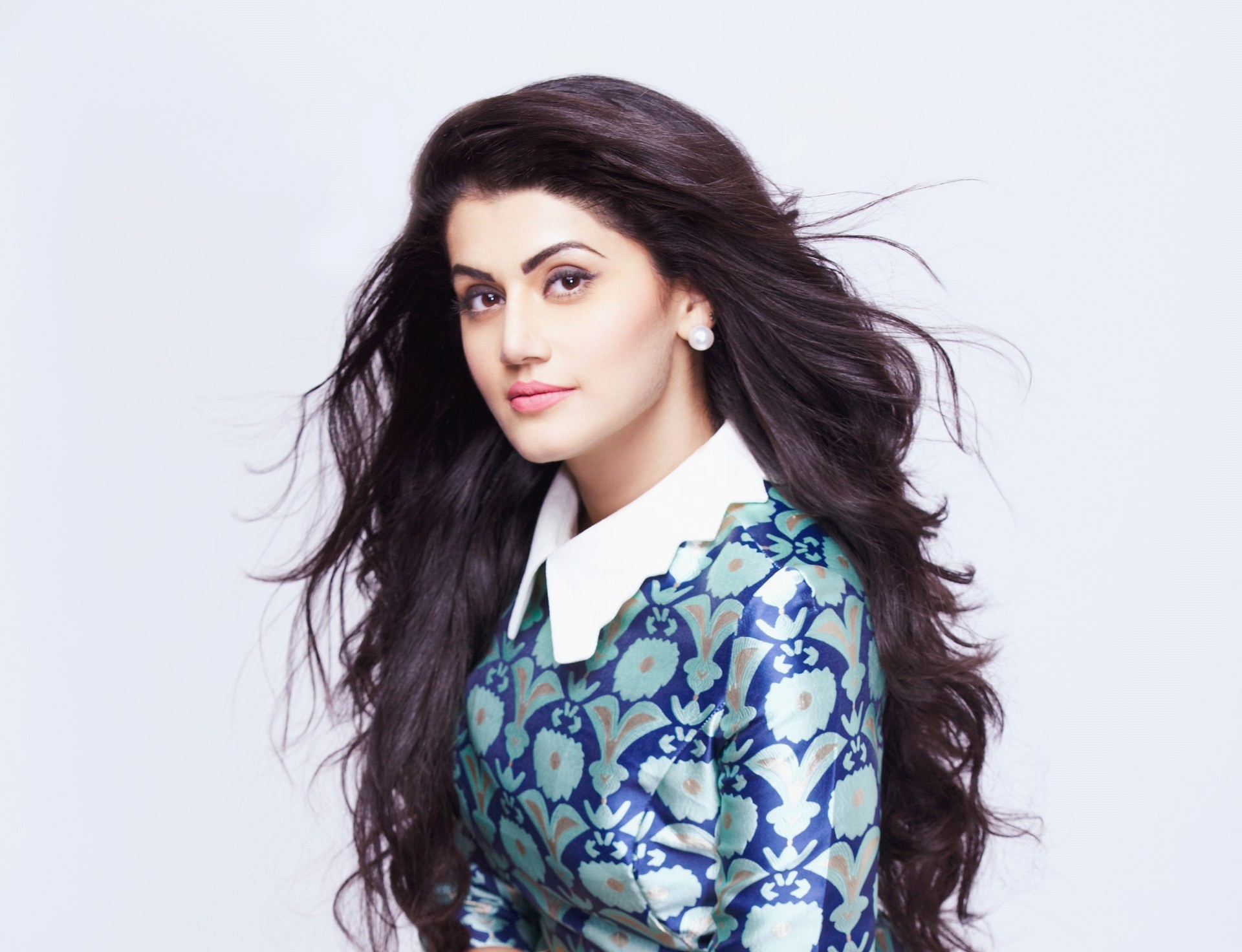 Nepotism has been unfair to many actors. Similarly, Tapsee's "No means No" didn't work against nepotism. For instance, she was abruptly taken out of Pati Patni aur Woh due to Nepotism. In addition, Tapsee says that this was not the only time when this has happened with her.
'Because of favouritism I have to see non-talented people in films'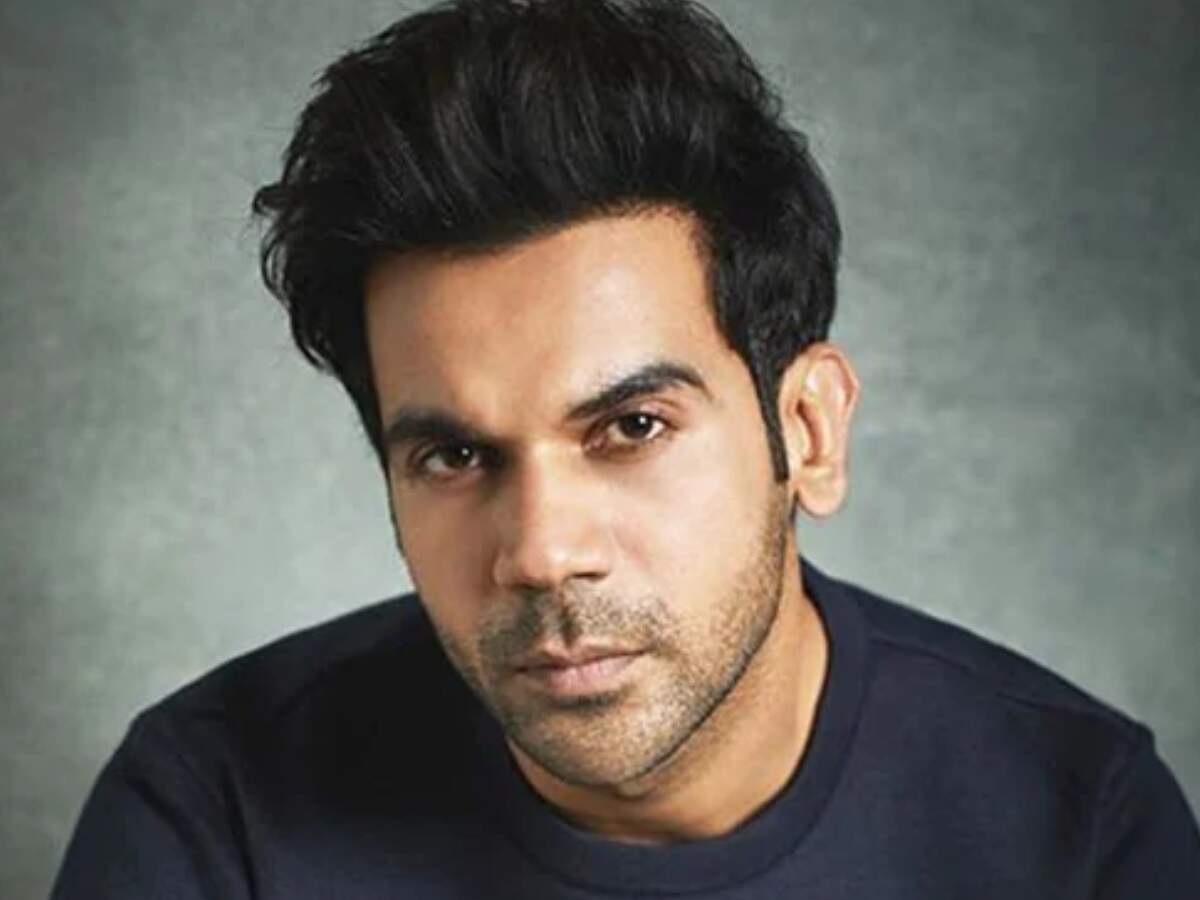 Rajkumar says that due to Nepotism, he has seen several people who are not talented have gone ahead of him. However, he says that this does not bother him. What really bothers this talented actor is non-talented actors getting a chance. Therefore, these not so talented actors end up being the face of the craft which will be hard for any genuine person to come at peace with.
Siddhant Chaturvedi
Siddhant Chaturvedi has surely shattered all those who think nepotism is not that big a deal. This boy goes on to say some simple lines but the result is hard-hitting. The newcomers round table has been a perfect example of this.
Swara Bhasker
She is known for her controversial statements. While she has earlier said that Bollywood industry is based on relationships. Recently, she came up with statements like Karan Johar should be given credits for not removing the nepotism accuse from the show when he easily could have.
Other Actors say about Nepotism In Bollywood
'My connection to the family has made things easy for me'
'Of course it (Nepotism) exists'
You'll often hear them say, 'your failure is my success'
'It (Nepotism and favouritism) happens a lot in India'
'Nepotism and Bollywood go hand in hand'
'Nepotism is a truth you have known for as long as the industry has existed'
"Mean girl gang of the industry. Camps do exist. Made fun of, been removed from films by Heroes, their girlfriends, Journo chamchas&their career-destroying fake media stories. Sometimes careers are destroyed. You struggle to keep afloat. fight back some survive Some Don't.#oldwoundsrevisited."
Even Sara has agreed that it will be hypocritical to say that Nepotism does not exist.
Let us know in the comments below what you think about Nepotism in Bollywood.
Top 10 Highest IMDb Rated Movies
IMDb is considered to be the one of the most reliable source to get reviews. Also, they rate movies very highly, very rarely. So, here is a list of Top 10 highest rated movies of all time.
1. The Shawshank Redemption, (1994)
Shawshank Redemption is about Andy Dufresne who is a successful banker. He is arrested for the murders of his wife and her lover. Therefore, is sentenced to life imprisonment at the Shawshank prison. So,He becomes the most unconventional prisoner.
2. The Godfather, (1972)
The Godfather is a 1972 American crime film directed by Francis Ford Coppola based on Puzo's best-selling novel. It is the first installment in The Godfather trilogy. Moreover, it has also one of the best acting. Additionally, Marlon Brando won the best actor.
3. The Dark Knight, (2008)
The Dark knight is considered to be the best DC movie. The whole trilogy is a very grounded take on a comic book character. Moreover, Heath Ledger received an Oscar for his magnificent performance.
4. The Godfather: Part II , (1974)
The Godfather Part II is a 1974 American epic crime film. Produced and Directed by Francis Ford Coppola from the screenplay co-written with Mario Puzo. Starring Al Pacino, Robert Duvall, Diane Keaton, Robert De Niro, etc.
5. The Lord of The Rings: The Return of The King, (2003)
The former Fellowship members prepare for the final battle. While Frodo and Sam approach Mount Doom to destroy the One Ring, they follow Gollum unaware of the path he is leading them to. Consequently to its success, there is a strong fan base of LOTR.
6. Pulp Fiction, (1994)
So its about The lives of two mob hitmen, a boxer, a gangster and his wife! Also, this movie is known to be Quentin Tarantino's best movie. Further, it is known to be Samuel L Jackson's most Thrilling performance. Equally important was John Travolta and Bruce willis. Truly a brilliant cast!
7. Schindler's List, (1993)
Another one of the highest rated movies. Schindler's List is nothing less than a 'masterpiece'. Industrialist Oskar Schindler gradually becomes concerned for his Jewish workforce after witnessing their persecution by the Nazis. Therefore, this movie can also be very emotional.
8. 12 Angry Men, (1957)
"12 Angry Men" focuses on a jury's deliberations in a capital murder case. A 12-man jury is sent to begin deliberations in the first-degree murder trial. So, It's of an 18-year old Puerto Rican boy accused in the stabbing death of his father. Consequently, Where a guilty verdict means an automatic death sentence…
9. Inception, (2010)
Another one of the highest rated movies. Also, the epitome of 'controversial'. Inception is a 2010 sci-fi film written and directed by Christopher Nolan. Furthermore, The film stars Leonardo DiCaprio as a professional thief, who steals information by infiltrating the subconscious of his targets.
10. Fight Club, (1993)
So Fight Club is a 1999 film about an insomniac office worker. Looking for a way to change his life, who crosses paths with a devil-may-care soap maker, consequently forming an underground fight club. Directed by David Fincher. Written by Jim Uhls. Based on the novel by Chuck Palahniuk.
To read about more Highest Rated movies, visit https://www.imdb.com/search/title/?count=100&groups=top_1000&sort=user_rating
To read about more entertainment articles, visit https://littleletterslinked.com/category/entertainment/
RIP 'Masterji': Saroj Khan's Most Iconic Dance Moves
Veteran choreographer Saroj Khan, popularly known as 'Masterji' died on Friday after suffering from a cardiac arrest. She took for heavenly abode at the age of 71 in the hospital after complaining of breathlessness.
In her career spanning over several decades, Saroj won many innumerable accolades, including three National Awards. She learnt dance from a well-known dance director B Sohanlal, who taught her all the basics of classical dance forms, including Kathak and Bharatnatyam.
Also read: Ace choreographer Saroj Khan dies at 71
When asked about her family, Saroj Khan had said,
"My parents had moved to India from Pakistan after partition. My father, Kishanchand Sadhu Singh was a Punjabi, while my mother, Noni, a Sindhi. My father had a flourishing business in Pakistan but he had to leave everything behind when he came to India. I was born in India."
Saroj Khan was born Nirmala Nagpal but because she was put to work in films at the age of 3, her name was compromised. She had said,
"My original name was Nirmala. My father changed my name to Saroj when he put me in the movies, so that his orthodox family would not know the truth about his little daughter working in films, which was not considered very respectable in those days,"
Talking about her relationships, Saroj fell in love with her guru when she was just 14 years old, who was three decades older and already married. She told Rediff in a 2012 interview,
"At the age of 14, I had a relationship with Sohan Lal, who was 43 then. I had two children with him, Raju Khan, who is a choreographer, and Cuckoo Khan, who died last February of liver complications. Since Lal was not ready to give my kids his name, I married a Pathan and had one child by him."
Saroj raised her two children as a single parent after having separating from Sohanlal, before falling in love with and marrying businessman Sardar Roshan Khan a few years later.
Her journey began as a background dancer but it didn't take her long enough to make her mark as a 'Masterji'! Here are her most iconic dance moves that we all grooved to:
Association with Madhuri Dixit Nene
She choreographed unnumbered dance numbers ranging from Madhuri Dixit's songs like 'Tamma Tamma', 'Ek Do Teen', 'Hum Ko Aaj Kal Hai Intezaar', 'Dhak Dhak Karne Laga', 'Choli Ke Peeche Kya Hai' including others.
Ye Ishq Hai from Jab We Met
Remember how we all wore our dancing shoes when this song started playing on 9xM? Yes this iconic dance number is choreographed by none other than Masterji herself.
Association with SriDevi
No one can forget Hawa Hawai from Mr India! And what about Na Jaane Kahaan Se from the movie Chaalbaaz?
Dola Re Dola from Devdas
You may have always tried to catch up the steps but would've evidently failed! The expressions, the dance steps and the background score was very well taken care of.
As we bid our goodbyes to Saroj Khan, we will always remember the lineage she left behind through her choreography.
Ace Choreographer Saroj Khan Dies At 71
Saroj Khan, the National Award-winning choreographer, passed away in Mumbai on the 3rd of July. She was admitted to Guru Nanak Hospital in Mumbai on June 17 after she complained of having breathing problems. Bollywood celebrities and fans mourn the loss.
2020 has definitely seen a lot of losses. But the Bollywood industry has seen the most, some of the most talented people has said goodbye this year. In a career spanning forty years, she choreographed nearly 2000 songs. Her most successful collaborations were with actors Sridevi and Madhuri Dixit.
Her Wonderful Career Path 
Saroj Khan began her career by playing the young Shyama onscreen in Nazarana. She soon became a background dancer under the mentorship of dance director B. Sohanlal. After assisting as a dance choreographer for a few years, her first independent work came in Geeta Mera Naam (1974). Saroj got noticed after she choreographed for Sridevi in Mr. India's song "Hawa Hawai" (1987).
She worked with Sridevi in films like Nagina and Chandni. This was followed by her long-term partnership with Madhuri Dixit in the 1990s in songs like "Ek Do Teen", "Hum Ko Aaj Kal Hai Intezaar", "Dhak Dhak Karne Laga", "Choli Ke Peeche Kya Hai", and "Tamma Tamma". The choreographer has also judged dance reality shows like Nach Baliye, Ustaadon Ka Ustaad, Boogie Woogie and Jhalak Dikhhla Jaa. Her last work was the song "Tabah Ho Gaye" from Kalank (2019) which was filmed on Madhuri Dixit.
Stars Pour Out Their Heart 
Amitabh Bachan was one of the first ones to reach out and show his emotions online.
Her most famous student was Madhuri Dixit. She wrote a heartfelt tweet. Check it out
I'm devastated by the loss of my friend and guru, Saroj Khan. Will always be grateful for her work in helping me reach my full potential in dance. The world has lost an amazingly talented person. I will miss you💔 My sincere condolences to the family. #RIPSarojji

— Madhuri Dixit Nene (@MadhuriDixit) July 3, 2020
She also went on to put a picture showing a fond memory oh her initial days in bollywood.
Choreographer-dancer Ganesh Hegde wrote on Instagram, "End of an era. The word choreographer got new prominence and emphasis in the film industry thanks to Saroj ji. Actresses had a different dominance over songs when they were choreographed by saroj ji.
Bosco Martis recalls the time when Masterji gave him 'bakshish'
Sharing a photo with the late choreographer, Sanjay Dutt wrote alongside, "This news has left me heartbroken. Saroj ji was not just a legend but also a humble person. We shared a beautiful relationship & worked in many films together.
Actor Archana Puran Singh wrote on Instagram, "Saroj ji. Master ji. She was so many things to so many people. To me she was the perfect dream dancer. She taught me the Charleston for Filmfare. When I couldn't get it right she changed it to 'half' Charleston. She judged me in Nach Baliye. Scolded me but never discouraged me.
Parineeti Chopra shared on Twitter, "When you think 'choreography', you think Saroj ji. When you think 'heroine', you think Saroj ji. I think she gave the term Bollywood heroine its true meaning. Creator of legends, and a legend herself. RIP Ma'am. We will celebrate you forever. #RIPSarojKhan"
When you think "choreography", you think Saroj ji. When you think "heroine", you think Saroj ji. I think she gave the term Bollywood heroine its true meaning. Creator of legends, and a legend herself. RIP Ma'am. We will celebrate you forever. 💕#RIPSarojKhan pic.twitter.com/hNnTWT2AkT

— Parineeti Chopra (@ParineetiChopra) July 3, 2020
Few other tweets are as follows
For every girl, dancing on songs choreographed by Saroj ji was an integral part of growing up, music that let them dream and revel in their dreams of Bollywood. RIP Master ji #SarojKhan

— Disha Patani (@DishPatani) July 3, 2020
Also read- On Nepotism In Bollywood From Actors Themselves