Introvert Travelers: How Introversion Makes You The Best Traveler
This post is dedicated to all Introvert Travelers whom others usually find hard to understand.
Who are Introverts? 
One commonly comes across claims like introverts are shy. Introverts do not like people or do not like to socialize. They would rather sit at home and spend time alone. Introverts are lonely. They don't talk to others and may seem a bit too proud.
However, all of these claims are not true. Introversion is a part of someone's being as much as extroversion can be. It is not something one deliberately does to stand apart from the crowd. It is how they are.
Looking at it the right way, Introverts are those people who derive more pleasure from or get enerfy from within. That is, they are more driven by their inner life than their social experiences and interactions. Similarly, Introverts can be said to have an "inward turning".
Who are Introvert Travelers? 
Introverts are more focused on internal thoughts, feeling and moods rather than seeking external stimulation.  Much of our life experiences are a product of our personality.  Therefore, introvert travelers usually look for different experiences from their travel.
Traveling is a personal endeavor. The main aim of introvert travelers to take up a trip is to discover themselves or a part of them. Therefore, let us find out how being Introvert makes them the best of travelers.
Reasons Why Introvert Travelers Are The Best
They give themselves a lot of time to seep in the beauty of  a place
Introverts are more likely to be calm, slow-paced and take the feel of the place that they visit. They will occasionally take time to admire the place they are at. This helps introverts make a lot of memories on the trip. It is also great to shed the stress that they have.
Self- Dependence is their thing
Introverts are usually sufficient for themselves. This is not just mentally and socially but it also reflects in their preparedness for expected and unforeseen circumstances likely to occur on a  trip.
Being constantly around unfamiliar faces can be overwhelming. Also, one cannot always depend on strangers while on travel. Safety and health are two such areas. That is where being an introvert makes introvert travelers the best.
Introvert Travelers love to interact with fellow travelers
However others think about them, introverts can be great in conversations as they are good listeners. They enjoy getting to know others and listening to their stories.
Being exposed to many different stories also add up to their creativity and imagination. By patiently listening and regarding to experiences of others they create a kind of comfort zone. Therefore, they are also able to make friends along the trip.
Craving for Knowledge
Traveling for introverts is also an intellectual activity. This perception is nurtured only by introverts.
They gain knowledge by observing things around. Introverts get to learn a lot about the diversity and beauty of the place without being at the center of attention.
They take breaks to cherish the places
Have you ever been on a trip within a tight schedule? These are usually times when travelers usually, to make most of the trips rush from one spot to another. This doesn't really help as all you do is just chasing and not creating any memories.
Challenging the self by Traveling
Getting out of their comfort, their cocoon is the first challenge that introvert travelers face. While on a trip, they also get to discover their individual qualities.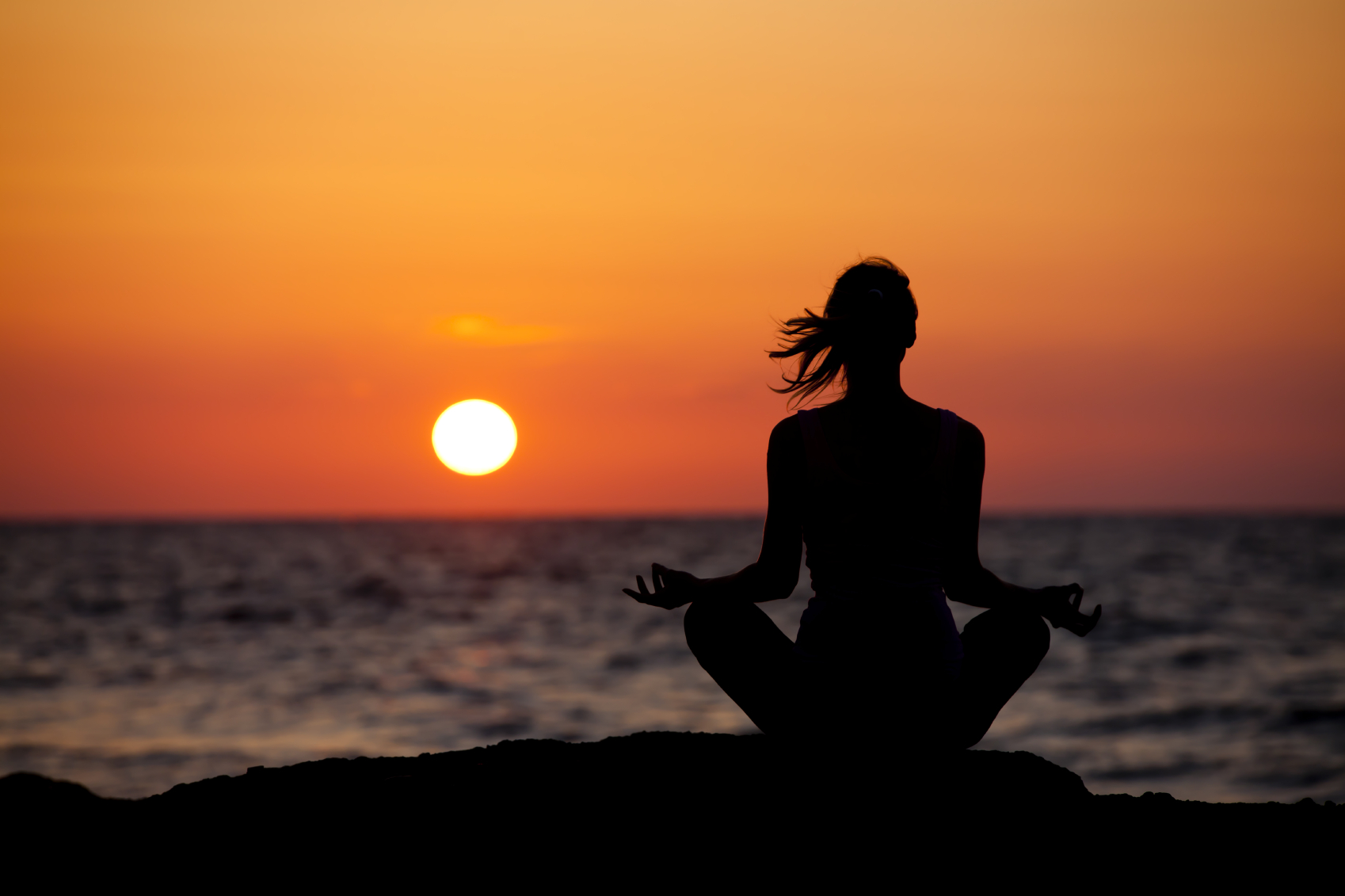 Introvert travelers are the best because on trips they get to know more about their personality. This helps them to have enriching life experiences.
They know the right way to hold conversations
Introverts never get into any meaningless conversations. The purpose of conversations is a genuine exchange of ideas.
They know the best how to strike a social balance between their expressions and talks.
Introvert Travelers can remain patient even in the worst situations
During traveling anything can happen. Just because you are not in your everyday environment, it puts you at an advantage. There are limitations on your accessibility to resources.
In such times of difficulty or crisis, Introvert travelers have this commendable skill. They can remain calm. They are not consumed by the problem. Rather, they invest more into solution-focused though. Therefore, they can be said to be the best travellers.
Read more about tourism in India here.
How To Make Your Own DIY Travel Journal
There are many different styles of creating a personalised travel journal and bringing your travel journal to life. Having a mix of travel diaries, bullet newspaper entries with small sketches (not very good ones either!) are an efficient way to store your creativity. Including, travel scrapbooks and fancy travel photo books too. Moreover, photo books and scrapbooks the best way to share memories with others. Additionally, traveling diaries and journals are the best way towards amusement. If you're thinking of building up a travel journal creatively. Or just want to jot down your plans and memories in a bullet journal, we've a few steps for you!
If you take a journal with you when you're travelling, you may be able to explain 'only the truth.' Wherever you went, what you did or were eating, where you slept and whether or not you enjoyed it. You can leave it at that or, if you're a travel blogger, it can serve as a good inspiration to write more complete blog posts once you're home. Everyone stores so many notebooks are full of stories and diary entries from different journeys. This is essentially an extended version of the above where you can go further. Include stories that call on the 5-senses (taste, sight, sound, touch and smell). Also, what you experienced that day or amusing interactions with people that you have had.
Do not be afraid to include the less glamorous side-it 's fun to look back on hindsight too! If you're artsy you may be able to make a travel sketchbook. This can be added to a bullet journal you are already keeping, or in a sketchbook per trip you are taking. Maybe you're hiking on your journeys and want to capture the scenery in front of you, maybe you're in front of a famous landmark like the Golden Gate Bridge, or it might be food that catches your eye.
Not exactly a on its own travel article, but perfect for adding to one of the above types. Adding an envelope to your travel book, or having one already included with it (this one has a storage pocket at the back!), means that you can put ticket stubs, receipts, postcards and other souvenirs inside as keepsakes. One of the best things about creating a travel journal scrapbook is that you can also make your own DIY travel journal cover by sticking maps, photos and ticket stubs on the front. You could also include polaroid pictures if you've got a polaroid camera. It comes with different brands and at reasonable prices.
Attaching photos to your journal would not only make it attractive but worth keeping. Even the maps would let you revive those flashback all over again. If you're looking for a great version of a travel journal, go for the one with extra elements and shapes! After all, keeping memories intact is also essential for a healthy lifestyle.
Related- littleletterslinked: A travel journal could be your new best-friend.
These Are The Most Dangerous Roads In The World!
We all have, at least once in our lives, thought of a road trip and/or of taking a long drive. Adding to the adrenaline rush, we have all wanted to hit a road less travelled. But what if we take a road that is less travelled for a reason? We list the most dangerous roads of all times that would scare the daylights out of you.
These roads are hazardous and treacherous even for the most experienced and the bravest drivers out there. Make sure to read this article well to keep your tensions at bay.
SKIPPERS CANYON ROAD, NEW ZEALAND
This narrow road was built as a product of the late 1800s development for the movement of gold miners. Due to its positioning over a running river with several steep slopes, it is a nightmare for most drivers. It clearly is not a two-way road and if two cars happen to pass each other, get ready for some nerve-wracks.
BR-116, BRAZIL, SOUTH AMERICA
Nicknamed the Highway of Death, the occurrence of frequent accidents due to quick weather changes makes it live up to its dark reputation. Another danger that lingers the highway road is the high volume of child trafficking cases, making UNICEF declare it as one of the worst areas.
STELVIO PASS, ITALY
This pass may appear scenic, but if you get lost in its beauty then you will have to face the perils of it. This pass is perilous because of its positioning 9,000 feet above the sea level and the innumerable hairpin turns that may cause a dizzying effect in your brain. Therefore, double check your brakes, drive at a low speed and never drink and drive HERE!
KABUL-JALALABAD HIGHWAY, AFGHANISTAN
A tour from this highway ensures no safety back home. The illegal trespassing by drivers with no licence makes them assume high speeds crossing other vehicles, leading to inevitable accidents. As if this wasn't enough, the highway is a frequent target for the Taliban, who threaten the motorists as well as prevent any sort of development or construction works on the highway.
GUOLIANG TUNNEL ROAD, CHINA
Carved out of a mountain by their own people, this road wouldn't tolerate any mistakes. That is why it is said nature is best when it is untouched. It took 13 workers and 6 years to form the tunnel out of the mountain and finally opened the route on May 1, 1977. Lack of constructive expertise reflect the uneven pathway and let's not even mention the pitfalls during monsoons.
NORTH YUNGAS ROAD, BOLIVIA, SOUTH AMERICA
The roads changed from a path for mules to a path for vehicles. Regarded as the most dangerous roads of all times declared by the Inter-American Development Bank in 1995. The resume of this road describes itself as hazardous in all contexts: lack of guardrails next to 2000 foot drops, obscuring weather conditions from hot jungle climate to too foggy coverage and narrow pathways leading to increased risks of accidents. Dubbed as the road of death, fatalities are bound to occur here.
Also read: Taking the road less travelled
An Article About The Beatles Ashram, Rishikesh
The Beatles Ashram, located in Rishikesh housed the rock band briefly in 1968. The band had come to Rishikesh to meditate. George Harrison had also learned to play the sitar from the legendary Ravi Shankar. In this brief visit to Rishikesh, the band members didn't just learn to meditate but also worked on their music. This ashram doesn't just highlight The Beatles' history, but also India's influence on western culture. A place you must visit…
How Did The Beatles Get To Know About The Ashram?
The Beatles first met Maharishi Mahesh Yogi in London (1967). Later they also attended a seminar of Maharishi at Wales. His meditation and teachings attracted the Beatles. Then, Maharishi Mahesh Yogi invited them to his ashram in Rishikesh for advance learning. In February 1968 Beatles came here at the ashram along with their family, support staff and few reporters.
Purpose Of This Trip
Getting advanced training about Transcendental Meditation, was the main purpose of the visit. Sessions were conducted by Maharishi Mahesh Yogi himself. According to many people, this whole time of the group at the Ashram was their most productive time period. Media was continuously tracking them during their stay. Later Beatles accepted Maharishi Mahesh Yogi as their Guru. And then, became their disciples.
Was Their Trip Fruitful?
While this trip was to meditate and relax for The Beatles. Some claim it was their most creative and productive periods. They wrote many songs here together. The Beatles' songs' from 'The White Album', were written here. The band members also learnt new Indian instruments!
The Trip Cut Short..
The band had planned a three-month stay at the ashram. However, this was cut short. According to the press, The Beatles left because they were disappointed with Maharishi. A recent Times of India article quotes George Harrison saying that Maharishi asked the Beatles to leave because of their drug use at his Ashram.
What's The Condition Of The Ashram Now? 
The Beatles ashram is officially closed now and the whole area is under Government control. Still, there are old buildings of the ashram is there. No one is living here right now. If you want to visit this place don't try to visit alone. There is a watchman at the gate. The entry is officially prohibited. Hence, people unofficially visit this ashram by bribing the watchman.
There is also a book by Paul Saltzman, titled 'The Beatles In Rishikesh'.
Visit –https://books.google.co.in/books/about/The_Beatles_in_Rishikesh.html?id=6XMIAQAAMAAJ&source=kp_book_description&redir_esc=y
To read more about Travel, visit –https://littleletterslinked.com/category/travel/