India To Begin International Travel Bubbles Soon
As the summer creeps closer and the coronavirus pandemic ranges on, people are accepting the reality that the vacation and holidays are not happening this year. While most of the people are sheltering in place and many countries have closed their border in order to prevent the spread of coronavirus, some essential travel has been allowed.
People are returning to their home or staying in a destination for a long-term. This is of course not an ideal vacation one expects. But there is one glimmer of hope- Travel Bubbles.
What is a Travel Bubble?
Travel bubbles, also called travel bridges or corona corridors. In a travel bubble, a set of countries agree to open their borders to each other. But keep borders to other countries closed. So, people can move freely within the bubble but cannot enter from the outside. It does require a certain amount of truth and faith in partner countries and their ability to contain the virus, including widespread testing, contact tracing. Moreover, effective quarantine.
India's take on Travel Bubbles
India has proposed to establish air travel bubbles with several countries including, Germany, France and the USA. Along the lines of 'ice bridges' or 'COVID-safe travel zones' built by countries that have managed to contain the outbreak in whole or in part. The Civil Aviation Ministry is negotiating the establishment of travel bubbles to resume scheduled international passenger flights. Although, a range of factors could end up pricking the bubble even before it is created.
The
ministry
's
statement
came
on
the
heels
of 
Monday
's
announcement
by
the
U.S.
Department 
of
Transportation. Stating, 
it has 
prohibited
Air
India
from 
operating
chartered
flights
between
India
and
the
U.S. 
on
July
22
without
its
prior
permission. This statement 
appears
to
be
a
retaliatory
move 
against
the
decision
by
the
Indian
government
not 
to
allow
American
airlines
to
fly
between
the
two
countries.
Creating a travel bubble would involve improving at least trade ties. Also, a free movement between the countries that have handled the pandemic well and is a part of the travel bubble. Such bubble would allow a part of the economy which is, travel and tourism go on in a flow. Henceforth, the economy could be stable.
India used to have 3 to 3.5 lakh domestic passengers daily before the pandemic, according to a tweet by Hardeep Singh Puri, the Minister of Civil Aviation. The numbers have certainly fallen as the country started on May 25 during the pandemic with only 30000 passengers. Yet now that has hit around 72,000 passengers a day. With the reduction of travellers and passengers, India mulls on the decision of making travel bubbles in order to keep the flow.
As the countries are badly hurt by the coronavirus crisis which started early this year. The idea of creating a travel bubble can help keep the global economy intact. Moreover, it will increase travel and tourism as well as domestic and international flights. Gradually, resulting in a win-win situation.
Relatable- Post covid 19 travel changes.
Top 10 Places To Visit In Goa
Goa is one of those places known for its rich history and culture. However, visitors often tend to skip a lot of the beauty of the city in pursuit of its night life. The beaches of South Goa, not to forget are another site that travelers tend to love. Amidst all of this, the travelers forget about what the state offers them to do in Panjim, its bustling city center.
Panjim, or Panaji, is capital city of Goa. Additionally, the city is the most important social, political and cultural center of the state. Here is a list of things that one can do in the capital city.
Visit the Latin Quarter aka Fountain
Goa was a Portuguese colony, and one can feel the multicultural influence throughout the state in terms of languages, architecture, religion and people. But this increases in a particular neighborhood like Fountainhas (aka the Latin Quarter). It is a UNESCO Heritage site. The travellers can easily feel the most vibrant remnants of Portuguese influence. The travelers can dedicate a few hours to understand the beauty of this site. Additionally, also try to understand the infrastructure, European houses and mansions with colorful facades that may remind the travelers of Lisbon.
See the Our Lady of Immaculate Conception Church
An eye-catching monument is hard to miss when you are in the city. Additionally, it is one of the most revered churches outside of the Old Goa. The church is famous for its distinctive zigzagging stairs. Furthermore, these stairs came into existence only in the 19th century, i.e., after 200 hours of the construction of the church. You can also enjoy the beautiful view from the Praca da lgreja among the many beaches. The site is worth the walk and get the taste of this beautiful church.
Nightlife of Panjim
One of the best place to enjoy night life in the city is Joseph Bar. You can visit this bar till 11 PM, thereby making it an amazing spot for warming up local beers.
Further, if you are a karaoke fan, then one can go to Down the Road next. Additionally, it is a place to hangout over beer or local dishes while listening to the performance of local musicians.
Still want more? If you want something more from the nightlife of the city, consider visiting the floating casinos of Goa that is located on cruise ship along the Mandovi River.
Explore the Local Gastronomy of Panjim
The city is best famous for its local dishes. Head on to these places to enjoy the local cousine.
Viva Panjim
The place offers the local Goan cuisine and wonderful customer service. Try to reach at time, because it gets too crowded.
Hospedaria Venite
It is counted amongst the best restaurants of the state. A charming restaurant, it offers an atmosphere that tends to transport you from India to Lisbon or Havana.
Shopping in Panjim
The city is also a heaven for shopping lovers. You can take a walk down M.G.Road and 18th June Road, and find stores, both international and local. Other shopping places are Panjim Municipal Market, Chumbak, O.M.O, etc.
Related- Indian thalis that will take you straight to food heaven
Travel the world through movies. Read this list of recommendations and set on your very own Bollywood World Tour with your favorite stars.
Bollywood has usually used a lot of fancy locations and set abroad. However, with time the focus has shifted from just using different spots and locations to using different travel destinations as a part of the plot. Therefore, there is this beautiful amalgamation of movies and travel that has come out as a result. The viewers are surely enjoying it. With a lot of workplaces still shut and indoor life still holding out to us, here is how you can travel the world. In addition, there are Bollywood stars to give you a company here. In conclusion, you can travel the world along with great stories and your favorite movie stars. Here is a new binge watch list for you!
Bollywood World Tour List
ZNMD, as it is famously known is has become the travel goal of many. It has also brought back the trend and craze of road trips. It takes you through Spain. This movie offers you a lot more. In addition, to the destinations of Spain, the movie also offers an experience of some thrilling and famous activities like scuba diving, La Tomatina Festival, Sky Diving and Bull Run. Indeed, the movie is a complete package.
Have you read Virtual Scuba Diving To Beat The Heat?
English Vinglish takes you through the fast pace life in New York. In this movie, Gauri Shinde captures the New York life and iconic spots in the city.
3. Queen
Cocktail is truly a visual treat. It has different landmarks in London. For instance, you can see Leicester Square, Piccadilly Circus, and Brick Lane, Colville Gardens (Notting Hill), Portobello Road, Borough Market, and Battersea Park.
Also, the song, Tum Hi Ho Bandhu Sakha Tumhi has been shot in Cape Town.
There are a few people in the industry who know their craft the way Zoya Akthar does. Zoya has done a commendable job by creating a whole movie shot on a cruize. In addition, the movie has a multi-star cast which would have surely been hard to manage. However, Zoya has done it beautifully.
The movie gives a taste of the cruize life. In addition, it takes us on a tour of exotic destinations of Turkey. For instance, you can see Galata Towe s Sophia, the Bosphorus Bridge, r, Eminonu promenade and the popular Taksim Square.
The movie PK covers locations of canals, streets and colonial buildings of Burges in Belgium.
We all know about the famous dialogue from the movie "What happens in Corsica stays in Corsica". Evidently, the movie captures amazing scenery and life on the French island of Corsica.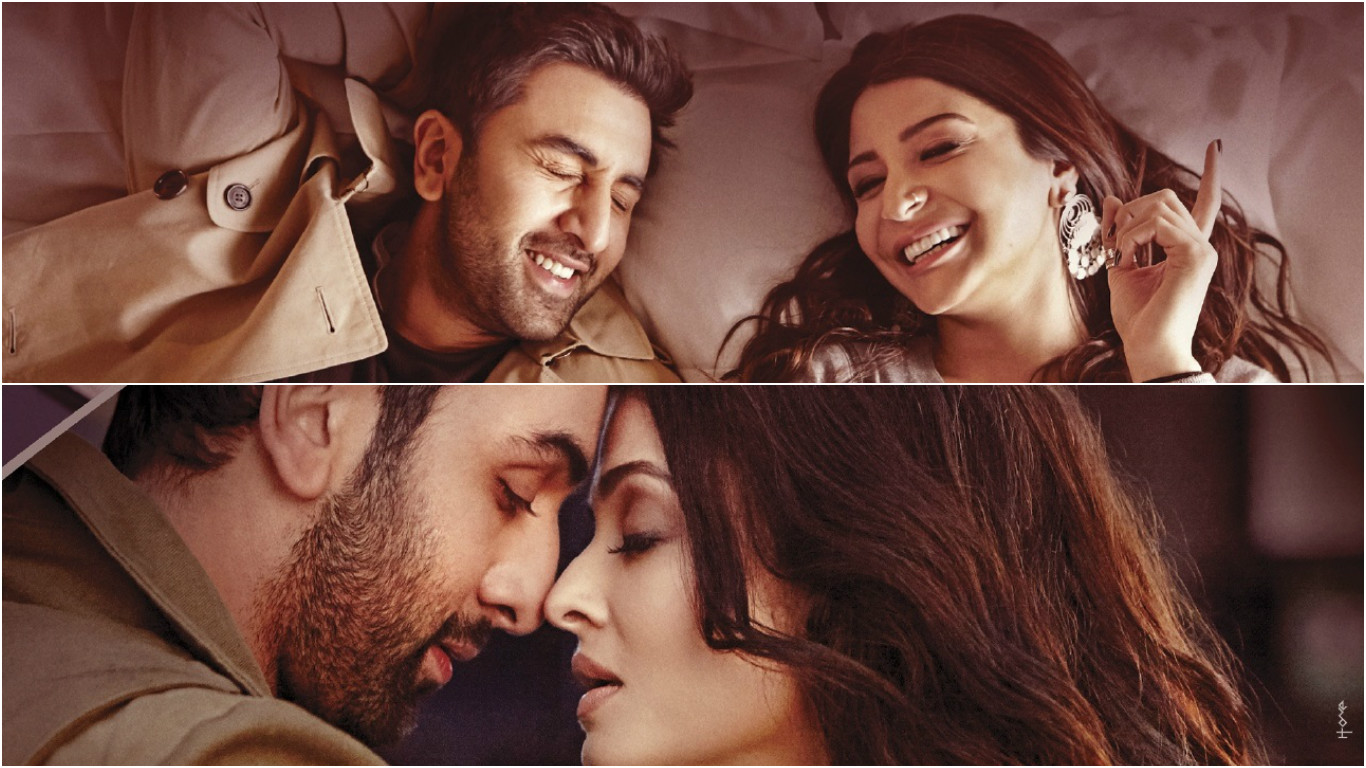 A lot of this movie is set in Europe. Watching this movie will take you through some iconic locations at Europe. In addition, you will also get to see London, Paris and Austria. The romantic locations can be toured with a romantic and emotional story along with it. Also, the story has Aishwariya Rai, Anushka Sharma and Ranbir Kapoor in it.
In addition, there is a power-packed cameo with amazing dialogues by none other than SRK.
9. Harry Met Sejal
Another Europe tour is on the list if you are planning to watch Harry Met Sejal. For instance, the movie covers locations of Prague, Lisbon, Vienna, Amsterdam, Frankfurt, and Budapest. In addition, Imtiaz Ali makes a good attempt at showing the culture, landmarks and life of the locals there.
10. Anjaana Anjaani
The movie sees the lead actors Ranbir Kapoor and Priyanka Chopra Jonas who set out on a road trip. This trip starts from New York going all the way to Las Vegas. In addition, one also gets to see the high-end bars Las Vegas is famous for.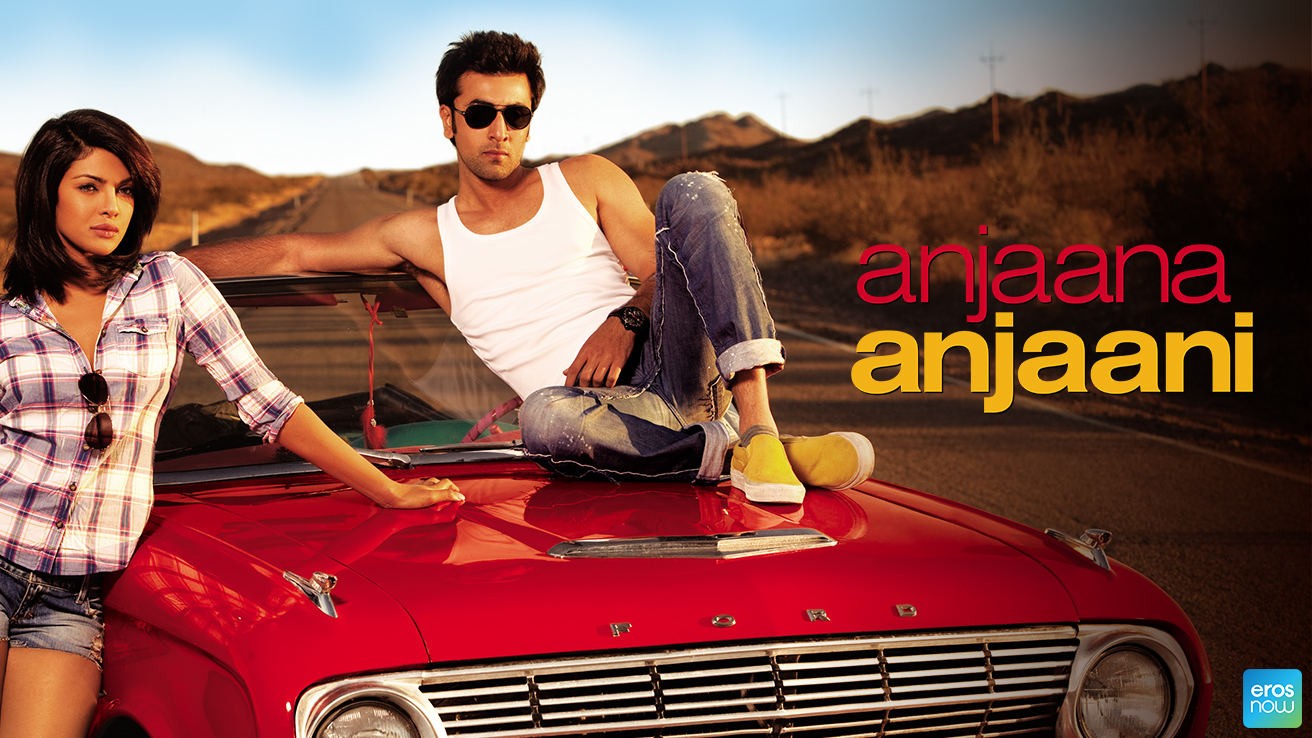 In addition, check out Virtual Travel 2020: Sightseeing
Travel Destinations Which Are Getting Exploited By Tourists
Are you planning to travel to an exotic location that you have always dreamed of? If yes, then read the following article to think about some consequences you probably never took into account. It is important to respect every location's ecology and local life.
Santorini,
Greece
Santorini is a travel destination usually on top of most people's bucket list. It's a beautiful island off the coast of Greece. Due to the seasonal influx of tourists, the island imposed a cap on visitors from cruise ships to 8,000 per day. A whopping 790,000 people from 636 cruise ships visited Santorini in 2015, while the entire island has a population of just over 15,000.
Rome,
Italy
Rome is a beautiful city full of ancient ruins. But too many tourists fail to respect their history. The latest example of tourists ruining a Roman monument occurred in August 2017. A tourist from Ecuador was caught carving his family's names into the Colosseum. He faced fines up to $23,000 for vandalizing the 2,000-year-old Roman amphitheatre. It is also one of the popular travel destinations. It is usually the popular ones that suffer.
Big Major Cay Island, the
Bahamas
The adorable swimming pigs of Big Major Cay Island in the Bahamas have been dying in large numbers because tourists have been feeding them on the beach, causing them to ingest too much sand. Rowdy tourists regularly feed them beer and rum. Some even try to ride them, which doesn't help matters. The pigs' owners are now working with the government to implement regulations.
Fjaðrárgljúfur Canyon,
Iceland
The beautiful Fjaðrárgljúfur Canyon in Iceland was featured in a Justin Bieber music video, and made appearances in the seasons of "Game of Thrones." The canyon's cameos in pop culture have made it a popular travel destination for tourists, but the influx of travelers to the site has badly damaged it, prompting a visitors ban.
They expect even more now that "Game of Thrones" has come to an end, despite the ban recently implemented by environmentalists, which hasn't discouraged visitors from going. According to the AP, visitors have snuck in overnight.
Nainital,
India
Another popular travel destination, The famous Naini lake is highly polluted now and has shrunk drastically thanks to all the tourist activity. Additionally, rapid construction has led to instability on hill slopes.
The condition is so bad that while the water reached 'zero levels' only two times before 2000 (in 1923 and 1980). Since 2000 it has reached that level than 15 times.
For more articles relating to travel, open https://littleletterslinked.com/category/travel/ 
Also to know about more such Indian cities, visit- https://www.scoopwhoop.com/indian-cities-top-tourist-destinations-pollution/