Fashion Youtubers You Should Follow For Inspo!
There are innumerable fashion vloggers sorting our lives with the best possible fashion tips and beauty hacks. We list down six most amazing Indian fashion Youtubers you need to follow to sort all your fashion-related issues and always be at the best of your fashion game.
These girls from different backgrounds with a common love for fashion, are spreading a bit of glitz and glam with everyone else through their vlogs and you totally need to follow them now-
Shruti Arjun Anand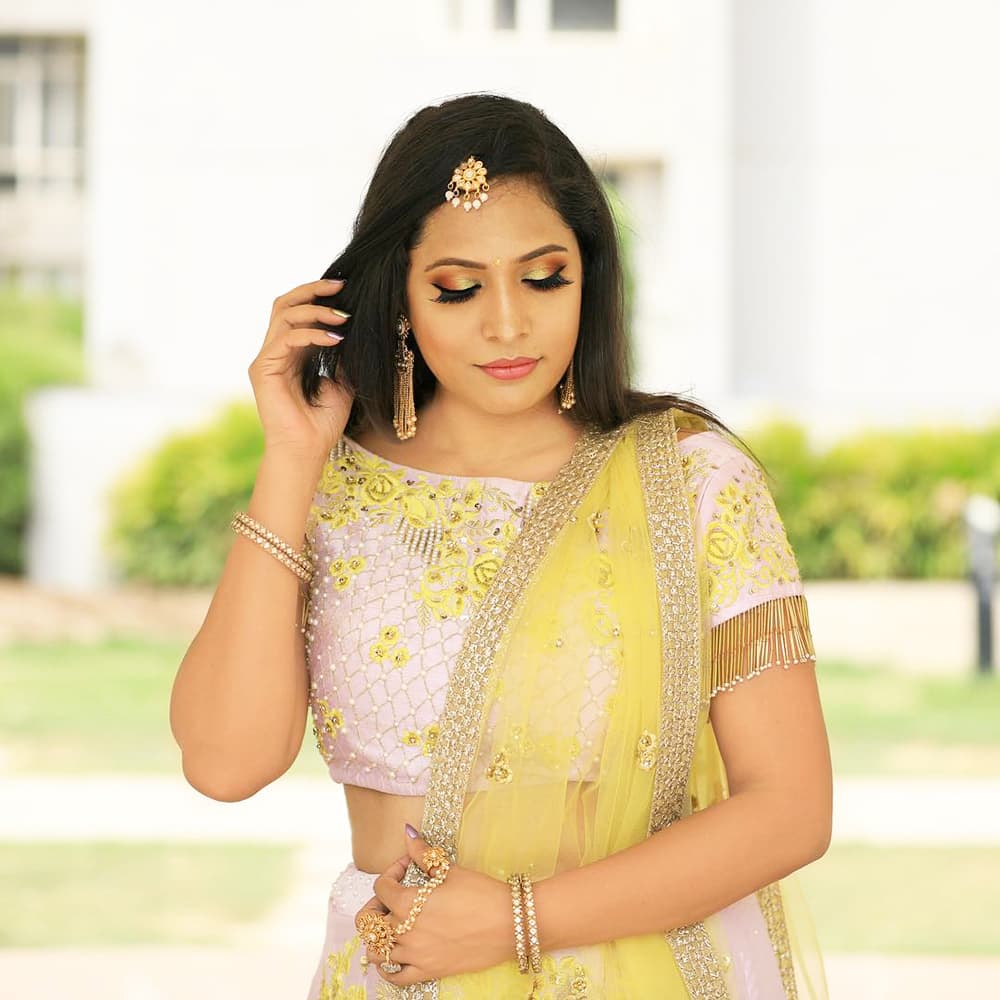 Shruti Arjun Anand, a 31-year-old woman who is also a mom is one of the most popular Indian fashion Youtubers. She isn't the regular fashion vlogger with a high glam quotient.  Her DIY videos  are meant for those who love simple graceful styles. Her niece who makes regular appearances on the show add to the fun quotient of her videos. They make funny videos like TV shows vs Real Life etc. The most unique thing about Shruti is that her videos aren't targeted to a particular age group. Almost any woman with an interest in fashion can watch and enjoy her videos and also learn a thing or two about fashion.
Sejal Kumar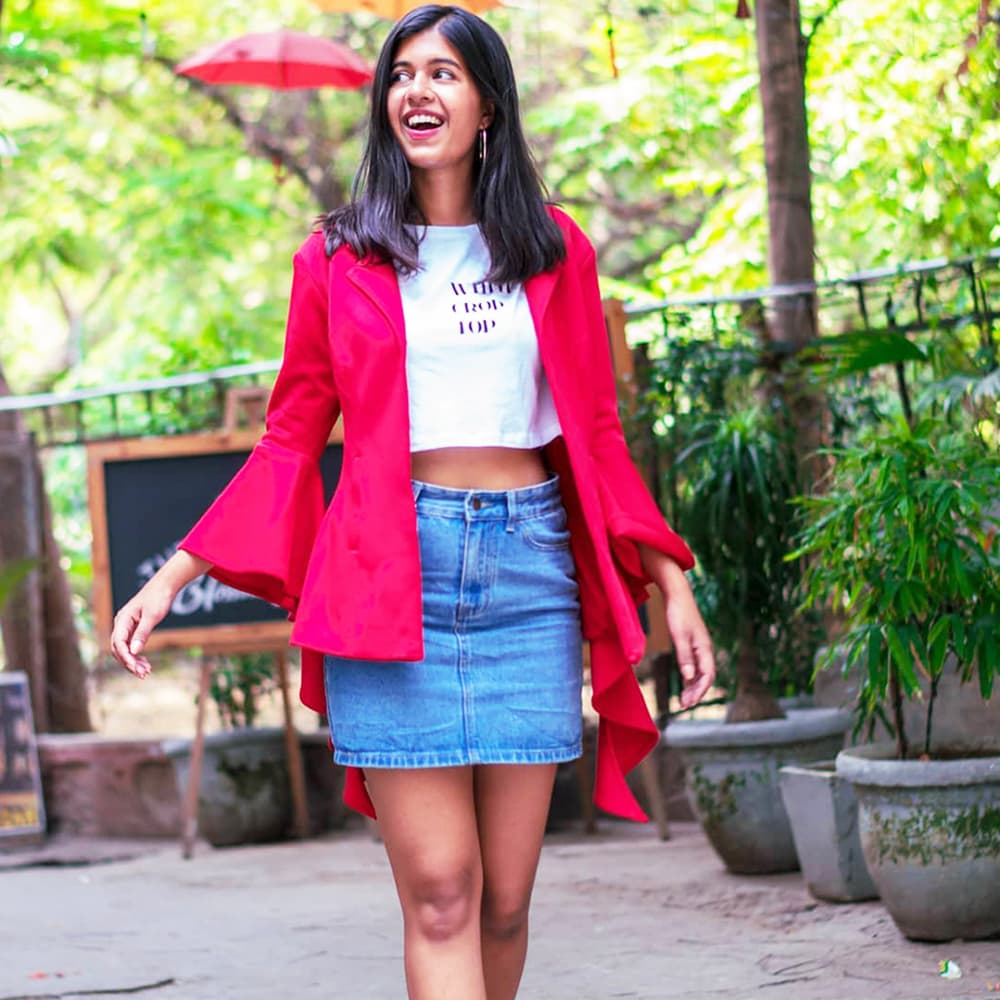 The 23-year old YouTube star Sejal Kumar has many feathers in her hat. She has a degree in economics from Shri Ram College of Commerce, one of the top commerce colleges in Delhi. Sejal also won the Miss Multimedia and Miss Rampwalk titles in the Miss Diva pageant 2016. Also, she is an actor and recently featured in The Timeliners' show Engineering Girls. What's more? This talented fashion Youtuber is also a talented singer! Although short, her  videos on fashion and beauty are quite insightful.
Shreya Jain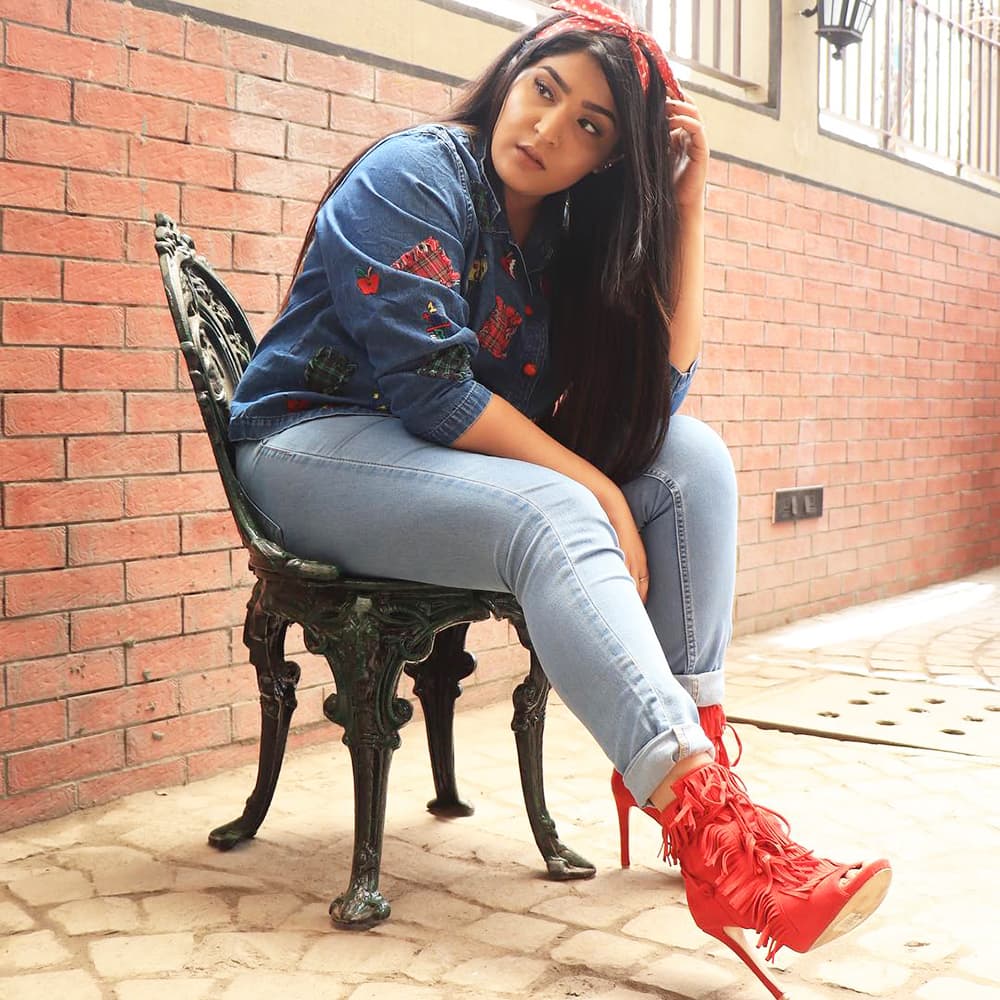 The girl with a relatable body type and absolute confidence, Shreya Jain is proof that you don't need the media created notions of the "perfect" body. All you need is grace and conviction to look fabulous. From makeup tutorials to product reviews, Shreya's videos feature everything related to fashion on her channel. She also often makes videos trying celebrity outfits, makeups and accessories. Recently in collaboration with the cosmetic brands YBP, she launched her own makeup line called YBP Color Creams.
Ankita Chaturvedi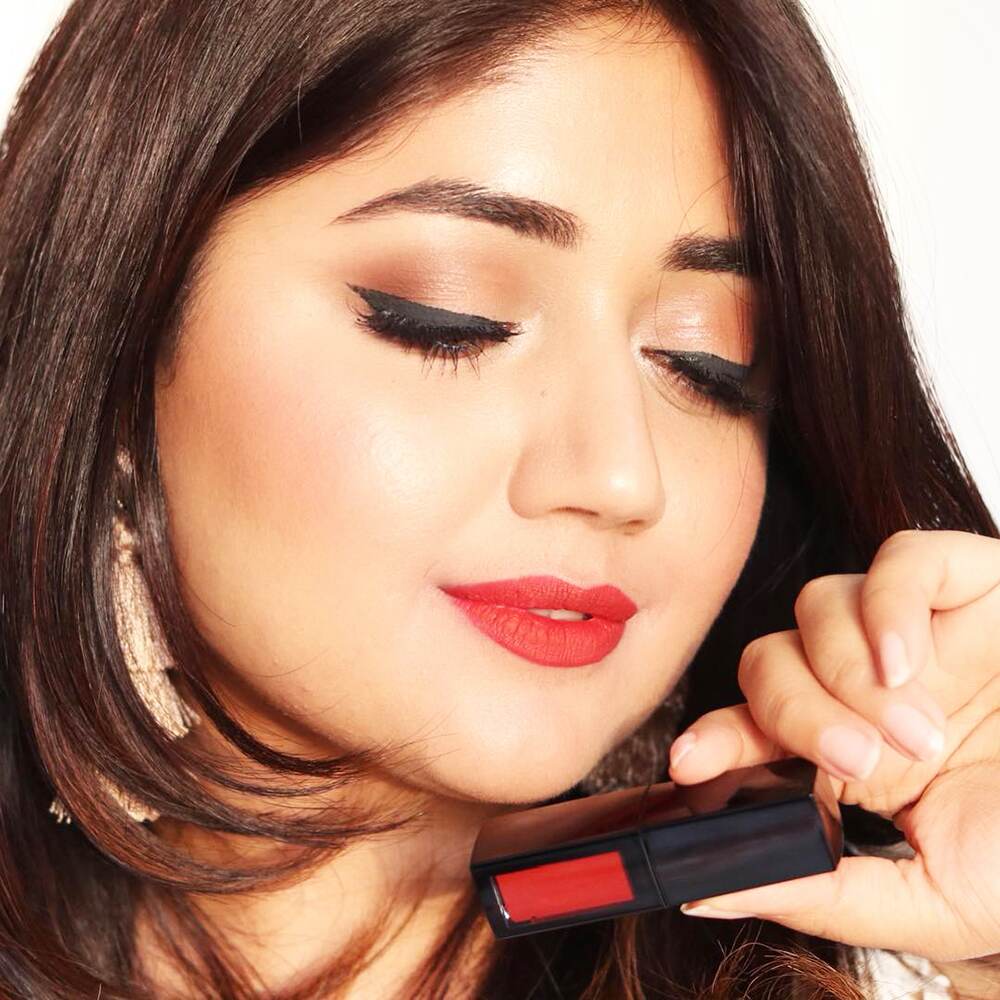 Better know by her vlog's name Corallista, Ankita is a popular face on YouTube. She is the perfect example of beauty with brains. Ankita is an IITian who decided to not take up engineering as a career but follow her passion for fashion and beauty. Her channel has various videos like tutorials, tips and DIY.  She also has a blog with the same name.
Aashna Shroff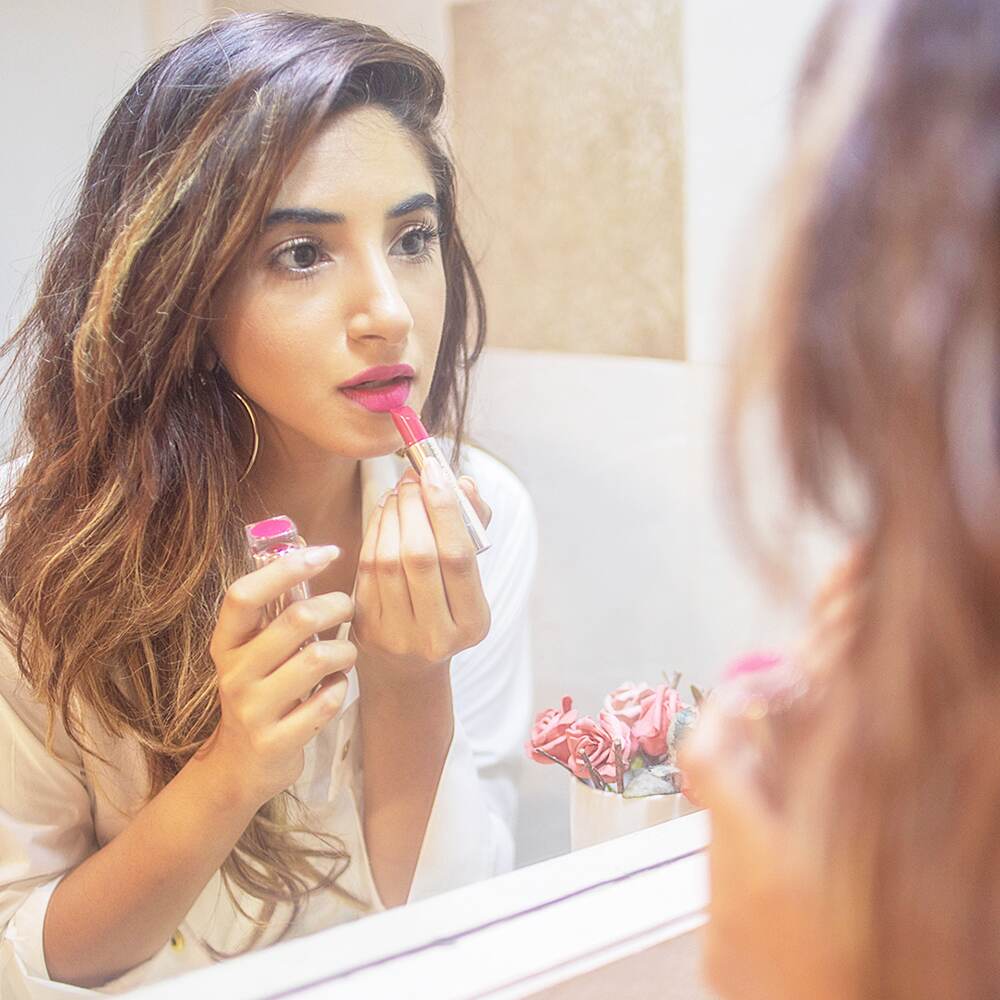 The Snob Journal's Aashna Shroff is anything but a snob. Her fashion game is absolutely on point. You can follow her for a positive fashion boost and get some really cool ideas from her vlog. Her channel has tips, tricks, tutorials, product reviews, fashion advises and shopping experiences.
Komal Pandey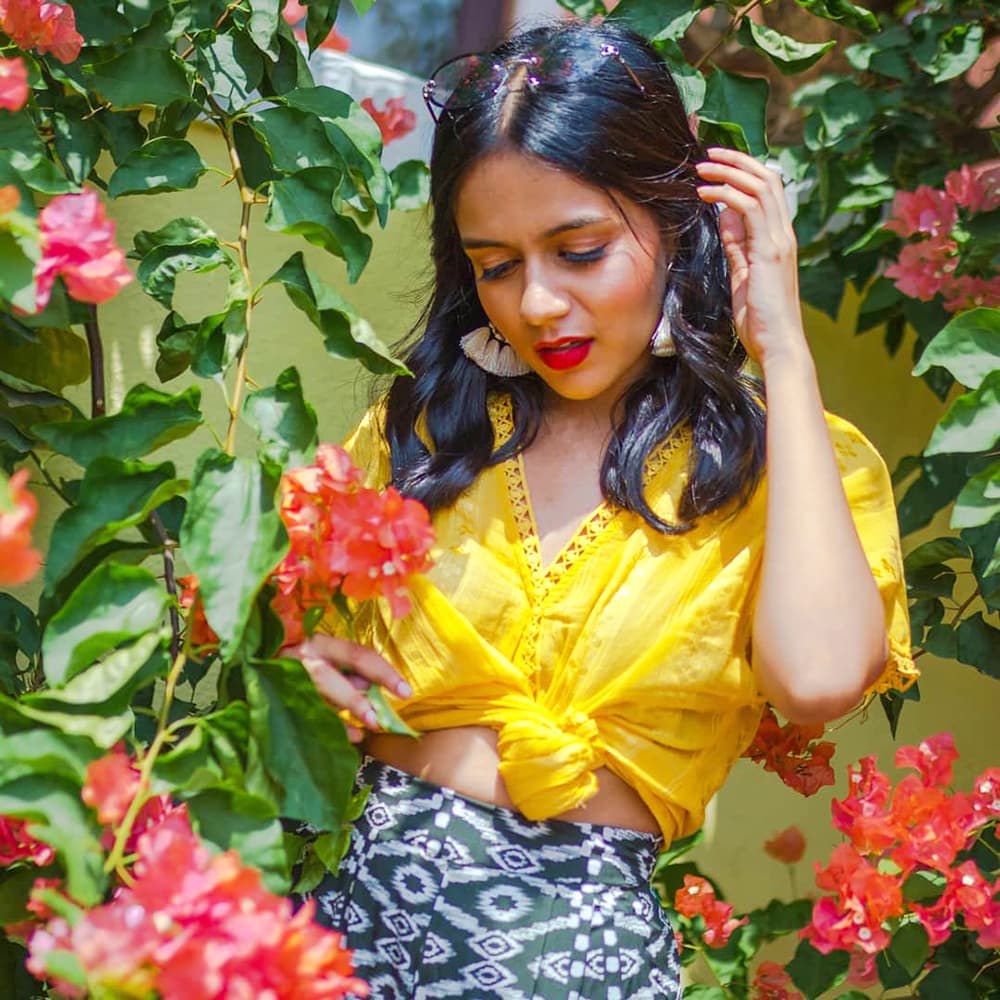 Komal Pandey gained popularity after her stint at PopXO. She later started her own channel. You can follow Komal for the best fashion tips, interesting outfit ideas and some fun fashion-based videos like how to wear a saree in different ways etc.
These are six popular YouTubers every girl with a love of fashion can follow and take some inspiration for a wardrobe update, outfit ideas and makeup queries.  For more fashion-related articles follow https://littleletterslinked.com/category/fashion/
Ranveer Singh Turns 35 Today!
Talking
of
quirky
fashion
and
not
taking
the
name 
of
Ranveer
Singh
in 
the
same
breath
might
be 
almost
as
good
as
having
a
massive
folly. 
His 
energy,
passion
and
drive
is
unrivalled 
in 
Bollywood,
and
perhaps
even
in
the
world. 
Everything
about
him
screams
'larger-than-life'
and 
his
sense 
of
fashion
just
shines
the
spotlight
on
that. 
He has 
amassed
countless
accolades
for
his
acting
and
out-of-the-world
fashion 
sense. Ever 
since
his 
Hindi
film
debut
with
Band
Baaja
Baarat. 
On
the
35th
birthday
of
the
actor,
we
want
to 
appreciate
and
acknowledge
a
man
whose 
personality
and
style
have
influenced 
countless
fashion
designers. Mainly, 
to
step
up
their
game
when
it
comes
to
styling
him
in
a
way 
that
suits
his
quirky
personality.
Ranveer Singh is just as comfortable in a kurta and ghaghara as he is in a tank top and jeans.
He has been debunking fashion stereotypes with his originality and flamboyance. Perhaps, he is the only man who can still pull off a top hat in this century. 
Even
the
more
subtle
looks
of
the 
actor
hold
in
them 
a
bit
of
pizzazz. Moreover, if 
it's
a
neon
light
thrown
into
the
mix,
or
a 
mask,
there
seems
to
be
nothing
the
guy 
can't
pull
off.
The
panache
and
popularity
of
the
35-year-old
actor
has
put
him 
on
the
list
of
Celebrity
100
of
Forbes
India
since
2012. 
Ranveer
Singh
exudes
faith
no
matter
what
he
does
or
wears. Moreover, 
to
such
an
extent
that
he
pulled 
off
to
the
GQ
Best
Dressed
Men
ceremony
in
2015
wearing
a
silk
robe
and
fuzzy
Sylvester
slippers.
Deepika
Padukone
's
sister
Anisha
started
early 
birthday
celebrations
on
social
media
for
brother in-
law
Ranveer. Addicting 
an
Instagram
story
as
his 
birthday
clock
struck
at
midnight. 
Anisha,
who
only
occasionally
posts
on
social
media
about
Deepika 
and
Ranveer, 
posted
in
her
Instagram
story
a
simple 
and
strange
birthday
wish
for
Ranveer. Writing: "Janadim ki hardik shubh kamnaye Jijaji"
Spreading joy across Katrina Kaif also took to instagram and wished Ranveer on his birthday. With a story written, "Happy, Happy, Happy @ranveersingh… Never stop spreading joy.. it makes the world better."
Anil Kapoor's delightful birthday wish for Ranveer is wining the Internet all over! He took to Instagram and shared some throwback pictures of him with Ranveer. Moreover, with a caption, "Happy Birthday Tiger!!!!! @RanveerOfficial To many more years filled with crazy dancing, bear hugs, love & happiness!!! Have the best day! Lots of love! P.S Birthday hai toh kya hua, where is your mask!?"
Happy Birthday Tiger!!!!! 🐅 @RanveerOfficial
To many more years filled with crazy dancing, bear hugs, love & happiness!!! Have the best day! Lots of love!
P.S Birthday hai toh kya hua, where is your mask!? 😷 pic.twitter.com/w02FycSrZd

— Anil Kapoor (@AnilKapoor) July 6, 2020
Moreover, his fan club, Ranveer Ka Fan Club, paid homage in the most honorable way imaginable to their favorite star. They also donated computers to a  school which supports education for disadvantaged children.
The Existential Crisis Of Fashion Industry
The words Covid and crisis are going hand in hand since the past few days. Similarly, the situation has brought an Existential Crisis to Fashion Industry. Read the how and what about it in this post.
The Existential Crisis Of Fashion Industry
What is an Existential Crisis?
It is a phase when an individual questions the purpose, meaning and values of their life. In this case, it is the whole of fashion industry who is facing this crisis. It is not necessarily a negative phase. However, it comes close to depressive disorders and conditions.
Why is there an Existential Crisis In Fashion Industry?
In the pandemic and post pandemic era, a lot of things are being questioned and believes are in process of refining themselves. The essential industries are in demand at the moment and things like fashion are not really the concern right now. Therefore, the priorities of people are changing.
More and more people who are providers of fashion are having a similar complaint. For example, No one wants to buy new clothes or be up to date on the fashion trends while they are locked in their homes. In addition, other major changes in the fashion industry are that the productions have stopped, the shops are not opening, there are no buyers even if you are willing to provide. The overall demand of fashion gone down. 
In conclusion, all of this has brought an existential crisis to the fashion industry.
In addition, talking particularly about India, people here are obsessed with the quality and durability of fabrics. This of course, cannot be known without touching and feeling the fabric. So, there is little substitute for the physical buying and shopping.
Being in Style
All fashion lovers will agree that there are somethings that will never go out of fashion. However, in this industry, most things are those which go out of fashion. There is a specific time for each fashion trend. Just like people don't go shopping for sweaters and shawls in winter, people may not buy the existing fashion produced after the lockdown is open.
The returns
Rather than gaining nothing, retailers are putting the existing stocks on sale at heavy discounts. Though there are some gains, the losses are a lot more. Therefore, the returns that people are getting against fashion products are too little.
Change in Choices
There is a change in the kinds of apparels that buyers now prefer to have. Purchases in the lounge wear section have increased a lot. On contrary, those mass produced due to high demands are left in the warehouses. Since the sales have gone down and there is a lock- down, brands have reduced advertising or completely stopped it. Therefore, there is a crisis for advertisers as well.
Newer Ways of Promotion
The industry and its stakeholders are coming up with new ways to keep the consumers engages. For instance, check out The Best Of Met Gala Challenge.
In this way, stakeholders are making sure that though fashion consumption has gone down the craze of fashion remains intact.
New Accommodations
The industry to keep its existence intact is accommodating newer things. For instance, coming up with new ideas of sustainable fashion. In addition, most brands are getting in production of masks and safety essentials that are currently the need of the hour.
Here Are 6 Trend-Setting Outfits In Movies
Outfits & costume can really add weight and charisma to a character. Directors and the studio try really hard to hit the nail regarding costumes. So, here are some trend-setting outfits from movies which everyone mimicked.
Harley Quinn,
Suicide Squad
Even though 'Suicide squad' did not succeed with the critic's consensus, it had one of the most iconic outfits. Also, it won an 'Oscar' for 'Best Makeup and Hairstyling'. With Harley Quinn's quirky and fun yet dangerous charm, naturally, people fell in love with her. Women all over the world started to cosplay as her for Halloween parties and Comic-cons.
Joker,
Suicide Squad
Right after Margot Robbie's 'Harley Quinn', we have Jared Leto's 'Joker'. Even though the audience wasn't a big fan of this portrayal, they really started to like his look. Men and Women BOTH started to cosplay as this joker. But it was usually coupled cosplaying as the Joker and Harley Quinn for Halloween parties.
Neo,
The Matrix
A revolutionary movie which changed cinema forever. The protagonist 'Neo', played beautifully by Keanu Reeves, was a fan favorite. Everyone instantly wanted be as cool as 'Neo'. Even though they couldn't fly or stop speeding bullets, people wanted look and feel as Neo.
Chandni,
Chandni
Sridevi and her exemplary style in Chandni won hearts all over the country. It was her who brought in the love for chiffon sarees and continued the same in Mr. India as well. Chandni was an epic love story of sacrifice which resonated with masses as did Sridevi's style. After the movie, the demand for chiffon sarees was at the peak and seen around a lot.
Pooh & Pooja,
Kabhi Khushi Kabhi Gham
Pooh's backless or Pooja's Sharara, take a pick! K3G, was a classic family drama movie with so many fashion tips. Pooh might just also be the most iconic one in the list. Her dressing sense and her attitude was a perfect match. Also, The traditional heavy Sarees or the Band Gala suit worn by Shah Rukh Khan and Amitabh Bachchan in the movie caught everyone's eyes.
Deepa/Roopa Malik,
An Evening in Paris
Sharmila Tagore's swimsuit was a huge success after her movie An 'Evening in Paris' where she wore a one-piece. Moreover, her Filmfare cover; the first-ever bikini shoot covered, was the talk of the town when it was released. Her bold move then had open gates for women and started a trend that still exists. This might be the most important one in the list.
To read more Fashion Articles, visit – https://littleletterslinked.com/category/fashion/