Eating Habits recommended by Ayurveda
A lot of people these days are moving towards a healthy eating style. But is it still healthy if it is not right? Read here about Eating Habits recommended by Ayurveda. These habits will take you a step closer to eating right.
What is Ayurveda?
Ayurveda is an ancient system of medicine that was given by Hindu scholars. An ideal diet according to Ayurveda talks about many healthy eating habits. The system of Ayurveda dates back to 4000 years.
Ayurveda believes in maintaining a balance of bodily system through a proper diet. It also stresses on the importance of natural herbs and yogic practices.
Above all, the west too is adopting Indian practices and sciences like Yoga. Similarly, Ayurveda is the new upcoming trend. For instance, a lot of practices prescribed by Ayurveda are being studied scientifically. In addition, they have shown proven benefits.
Following an Ayurvedic diet helps to cure potential modern and urban lifestyle woes.
Eating Habits recommended by Ayurveda
Ayurveda recommends to choose those food that suit your constitution and body.
Eat food as per your capacity.
What all should you follow
Do Not Stand and Drink Water
This is one of the most important eating habits. In addition, even eating while standing is a strict no!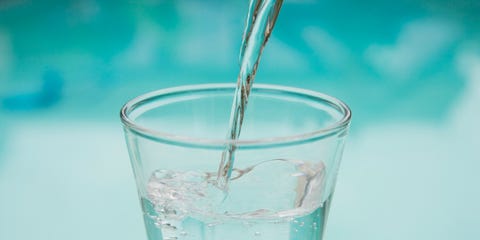 When one stands and consumes something, the body fluids are disrupted. This may lead to the accumulation of fluids in the area of joint. This leads to diseases like arthritis, affects the kidney.
Eating Seasonal Foods
Always eat foods of the seasons. For instance, eating curds during hot seasons like summer. In addition, gur or jaggery, ghee is best suitable for the winter season. This is because these foods are warm. Therefore they are best for winters. Same also applies for fruits of the season.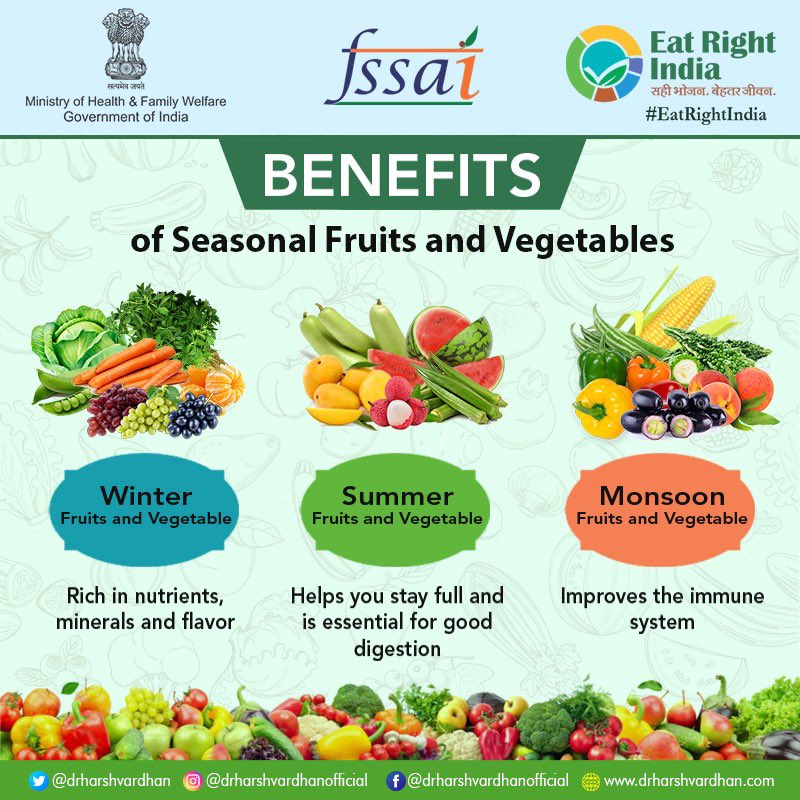 Say no to Binge!
The simple funda to a healthy life is not to overeat. Eat only as much as you can digest, in appropriate quantities.
One must maintain a satvik diet. That is, eating seasonal foods, fruits, vegetables, dairy products, oils, seeds and nuts. This will help the body to be free of toxins.
No Distracted Eating
While eating food, do not be distracted. Do not make your eating time as TV time or Netflix time. Distracting diminishes body's ability to digest.
Eat Slowly
Chew all the food that you eat well. This is the sole aim of telling everyone to eat slowly.  This makes the food easy to digest. If done carelessly one can face digestion issues, stomach aches and weight gain.
Start your Day with Warm Water
This is one of the common things that any dietitian will tell you. However, were you aware that this ritual comes from ancient Indian Ayurveda?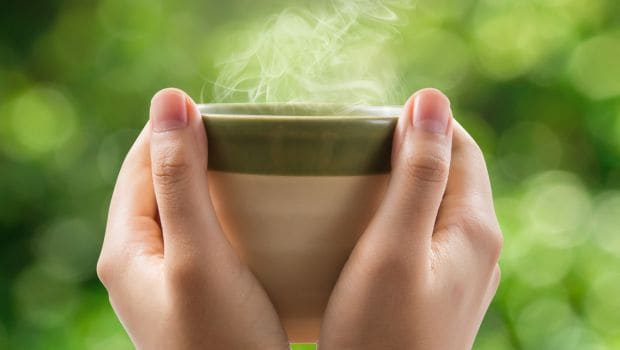 This ritual is advised so that you can build your metabolism. In addition, it also helps in weight loss.
Sit down and Eat Meals
Sitting down is helpful as it draws attention to the plate. Experts also claim that while sitting and eating your body creates the right kind of posture. This posture is helpful for digestion.
Ignite Digestive Fire
Many times you don't feel hungry because your digestive fire is diminished. To reignite the digestive fire, have a teaspoon of freshly grated ginger with a few drops of lime and a pinch of salt. All these activate the salivary glands that produce the digestive enzymes necessary.
Do not Pair Foods Aimlessly
Aimlessly paired foods can upset the balance of Doshas and lead to many problems.
For more Food Related information visit here.
Hibiscus Tea: The Secret To Blooming Health
Hibiscus Tea is made using the petals of the Hibiscus Flower. It lowers your blood pressure, blood sugar and aids in weight loss. Consumed both hot and cold, it is a caffeine free alternative that can be taken individually or added to caffeinated tea. The antioxidants in the tea can also help reduce cell damage in your body.
Preparing Hibiscus Tea At Home
Step 1: Drying Petals
You can either buy Dried Hibiscus leaves (loose or in tea bags) or prepare them yourself at home. Separate the calyx and the flower from the stem. Then Remove the Seed Pods from the Calyx and separate the leaves.
Step 2: Steeping in Water
You can directly use the leaves procured above for your tea or you can use them later. They can be used all dried out as well. Steep the hibiscus leaves in hot water for about 5 minutes. If you want a stronger flavour, steep for 5 minutes.
Step 3: (Optional)Adding Other Flavours
Variants in the market include lemongrass along with the hibiscus leaves. You can also infuse the tea with cinnamon for added benefits  . Hibiscus does not contain caffeine, however, you can add it to your black tea. To tackle the tart flavour of hibiscus, try adding natural sweeteners.
Make it Iced
Refrigerate the hibiscus leaves along with mint, lime, cinnamon in a jar of water. Your drink will be ready after 8-10 hours. Remember to separate the leaves and cinnamon sticks before serving.
PRECAUTIONS
Hibiscus tea cannot be taken by pregnant women.
It does not react well with certain kind of medications including those of malaria.
It is always wise to inform you doctor about its consumption.
Diabetics should be careful as a high consumption might lower blood sugars dangerously
Alternating the consumption of this tea along with other herbal and non-herbal teas will give a fresh burst to your life.
.
.
.
Time to sip health!
These 90s Candies Filled Our Life With Sweet Memories
As we are growing old, memories of our childhood are becoming vague. However, little nostalgia like the smell of first rain, the jingle of Nirma washing powder and these days Shaktimaan are taking us back to the most loved times, The 90s. Oh and how can we forget the 'oh sweet candies' of 90s! Let us take a journey back to the 90s candies that filled our life with the sweetest memories.
 1. Guru Chela
Remember the packs with the face of Guru on one and the face of Chela on the other? Those were the days!
2) Phantom sweet cigarettes
Was it just I or y'all were too curious as well as scared to try these? Let's be honest, we all faked smoking anyway!
3) Chiclets
Just look at the irresistible packaging! No doubt, it was our favourite chewing gum back then.
4) Cadbury Nutties
I've still seen these packs around but the chocolaty nostalgia can never be forgotten.
5) Boomer
Remember the boomer man? Does anyone know how he's doing now? Yea,me neither! 🙁
6) Coffy Bite
In case you're addicted to coffee, you must have been addicted to coffee bite too. Coffee candies!
7) Mango Bite
Wish we could get mango bites photocopied using a mango too! 🙁
8) Pan Pasand
This is the pan that won't make you spit! You can still find them around at pan shops.
9) Magic Pops
The sparkly party inside the mouth makes me want to grab a pack RN!
10) Kismi
I am sure some of the love stories bloomed by offering these candies.
The Taste Of Nostalgia: Best Childhood Snacks
The Tasteful Old Days: Snacks That will take you back to your seven-year-old self
There is hope in the future, but there is magic in the past. And there is nothing more magical than a smell or taste that takes you back to the days of your childhood. A pocketful of money that Daadi gave and we were all set to buy our favourite midday vacation snacks. We cannot bring back those days but we can give you a tasteful glimpse of those mystic times.
 Here are your favourite childhood snacks; keep digging, keep drooling:
1. World Cup Special Lays
Every time the cricket World Cup Series would come up, our all-time favourite Lays would launch a series of special flavours. International flavours were infused and packaged in beautiful colours. No one remembered the names of the flavours, all we could ask for were orange or dark green or the light blue packet from the shopkeeper.
2. Maggi Rice Noodle Mania
Maggi came up with a special range of noodles that were rice-based. They were available in lemon, pudina, and masala to name a few. Everyone tried them at least once and needless to say, we hated them in our childhood and we'll hate them now.
3. Chatmola
For every road trips to train journeys, Chatmola was always a part of our food package. If we could get our hands on this amazing chooran goli today, even us grownups wouldn't let go of them.
4. Magic Pops
That one product that looked as mesmerising as it tasted, Magic Pops were a blast in the mouth. Though they came in a variety of flavours, the effect of the pop was nonetheless the same in all of them.
5. Fun Flips Masala
These rice puffs were available in so many flavours, but the Masala flavour remains a classic. A small packet was enough for us and our friends.
6. Chand Sitare
The perfect classroom candy, having them in our coats was like carrying around some expensive item.  No could ever differentiate between the taste of the moon and the stars, but everyone had a preference.
7. Sunfeast Dream Cream Biscuit
The only thing better than cream biscuits is cream biscuits that come with a free gift. Sunfeast Dream Cream Biscuits came with interesting surprise gifts like stamps, sharpeners and sun themed rings that we used to make our friends jealous of us.
8. Rasna 
Remember how we would come home exhausted after hours of playing with friends, and our mummy would be ready with tumblers of Rasna. The taste of Cola and the goodness of fruit, could there be a better beverage?
9. Diptrix
Bringing together the best of both worlds- butter biscuits with flavoured creamy dips. There was a variety of flavours ranging from strawberry to chocolate, it was a perfect snack to have with our friends.
10. Cadbury Dairy Milk Wowie
This special edition that featured timeless Disney characters in milk chocolate at the centre of the classic Cadbury was a favourite among kids. It was discontinued within months but was very popular as long as it stayed.
For a guilt-free binge, check out these great food options: https://littleletterslinked.com/keep-your-weight-in-check-in-quarantine/