Travelling Abroad? Here's Our Checklist To Make It Easy
Travelling is fun, no doubt! However, when travelling abroad, there are a few things you must carry with you. Many do their research thoroughly, while many are still clueless.
Also, there is a possibility that with all that excitement or stress, you might forget a thing or two, which you will regret later. We do not want to see you in that position, especially when you are miles away from home.
Here's a checklist for all of you who are packing and are scared if they will miss out on the important stuff:
Passport and Visa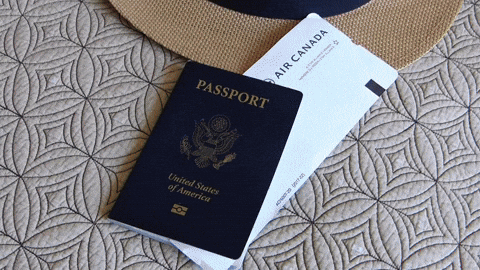 Well, these are things you just cannot miss! So obvious, right? Still, some miss out on it so be careful.
Medication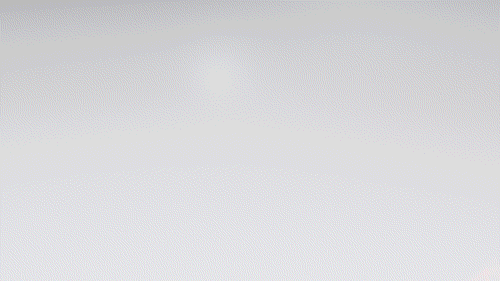 Source: Giphy
You don't want to suffer because of the unavailability of a particular medicine, right? So keep a check on your required medicines.
ID Proof
Source: Giphy
Nobody is going to let you cross the security gates without this, you know that right?
Headphones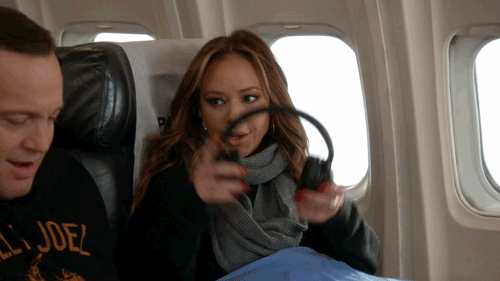 Source: Giphy
Well, nobody is going to be okay with you watching your Bollywood movie aloud on a 12-hour flight.
E-book/ Kindle/ iPad/ Tablet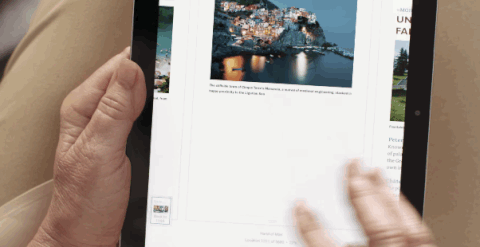 Source: Giphy
Most flights abroad are really long, we mean REALLYYY LONGGG! So it is important to have a backup for entertainment in hand.
Adapter/ Charger/ Portable Charger/ Converters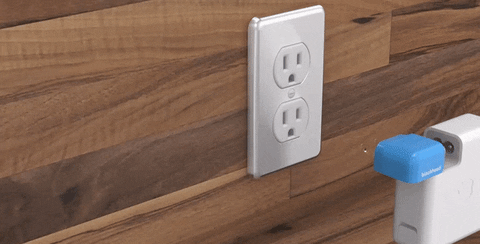 Source- Giphy
It is the 21st century and what is life without our phones and laptops? A foreign place might not support your charger's socket, so along with a charger, an adapter is a must.
Light Weight Suitcase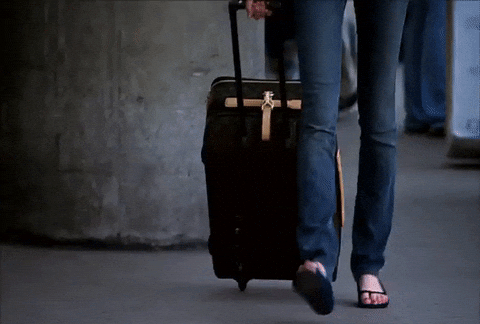 Source: Giphy
Travelling abroad could mean changing flights or waiting long for luggage check, hence, you must not tire yourself and should carry a lightweight suitcase.
Did you cross-check the checklist yet?
For more such news, visit here.
Flygskam: The Guilt That Comes With Air Travel
In Sweden, flygskam is the new buzzword. A new wave of environmental consciousness is taking over in this European country, and spreading to others as well. Literally, flygskam translates to "flying shame". Through this, activists and the general public alike are aiming to reduce the number of flights in the sky. Greta Thunberg, the awe-inspiring student activist, has also spoken up about it.
Why are people feeling flygskam?
In USA, it is not the occasional flyers who are causing these massive carbon footprints in the sky. It is the elite few, those who fly over eight round trips in a year. Around the world, the annual flyers are increasing too. Household incomes in developing economies are increasing, leading to higher chances of them boarding a plane instead of a train. At this rate, things will get way worse faster. Because as flyers and routes increase, then this industry will most likely take over the carbon footprint left by cars, etc.
Air travel is disastrous for our climate
The effects of high flying rates have been far and wide. Our atmosphere is not built to accommodate such an amount of fuel emissions in the sky. Apart from that, a huge number of birds are also put at risk every time a plane takes off.
The solution to flygskam is tagskryt
Tagskryt is another term that evolved as the shame regarding air travel grew. It literally translates to "train brag". As you can guess, it is about shifting to trains. Swedish celebrities and others alike are posting about it online too. With #tagskryt, you can see many online pages trying time combat climate change one less flight at a time.
How are airlines responding?
Airline operators and companies are actually responding well to this movement. Flybe is cutting the routes where train travel is more feasible and eco-friendly. Moreover, it has promised to look at new routes and go through them only if air travel is the best option for everyone involved.
We hope this trend catches up soon in India as well. Doing our bit to save the environment is very necessary!
For more travel related content, click here.
10 Songs From Early 2000s That Deserve To Be On Your Travel Playlist!
A road trip deserves some quirky, exciting, music that goes right through the bones and motivates you all along. Therefore, a travel playlist becomes an indispensable part of a road trip. Not to mention that major part of storytelling and bonding happens over trips like these, much more when there's a stupendous song on roll in the backdrop. The backseat singalongs and nomadic anthems are very much a part of the same but then a fiery playlist makes your trip shorter and worthy and memorable enough.
Let's just take an insight into the list right from the early 2000s that makes you go all psyched with inquisition.
Britney Spears, "Toxic", "Oops, I Did It Again"
The fashion quotient that marks the era is all over in this video. Bare midriffs in baby tees, spray tans and baggy sweats; the fashion, the music, all impart the same vibe. The songs are most likely to sail you through the entire road trip with an ardent fervour and zest!
Gwen Stefani, "Hollaback Girl"
"Uh huh this my sh**. All the girls stomp your feet like this", we all know the lyrics to this one. And there goes your road trip in full motion and an extent of enthusiasm that's immeasurable.
Lil Wayne, "Lollipop", "A Milli"
'Lollipop' is the song you can bump an entire decade later, and even after those yet to pass. It's a golden.
In the 2007 hit, 'A Milli', Weezy likened himself to "Nigerian hair" and "a venereal disease" – the guy was hip hop's trailblazing.
Snoop Dogg, "Drop It Like It's Hot"
'Drop It' earned a place just inside the top 50 songs of the entire decade according to Billboard's computations. It stands proud at the 48th position.
Amy Winehouse, "Back To Black", "Rehab"
The song calm you, soothes your insides for the entire course of the journey. The song also gives you a perfect hopeful background, merges well with the serendipity of the scenic beauty thus.
The singer's self-penned single, an autobiographical look at her own refusal, 'Rehab' is also worth a million listens. The booming popularity of the song makes it worth a listen even today!
P!nk, "Get The Party Started"
The P!nk breakthrough doesn't keep you much away from proper party feels.
Justin Timberlake, "Sexy Back"
The song is raunchy, groovy and involves all of you through the entire course of it!
Soulja Boy, "Crank That"
2pac, "California Love"
Convince enough for a stupendous travel playlist. Well, we only expect a "Yes"!!
Related Article: Melodious Songs For Your Travel Playlists
Travelling Alone Does Not Make You Sad or Lonely
Travelling is not something you are good at. It's something you do. Like Breathing.

Gayle Foreman
Travelling is often the most anticipated activity by humans. But why do we cling to outdated stereotypes when it comes to the solo female traveller? The female solo traveller has been characterized and stereotyped through film and literature for centuries now. If she is travelling alone, she must be a loner (a loser, even), or looking for love and/or self-hood, or the most propagated archetype of them all—heartbroken. Perhaps nothing in recent pop culture has promoted these stereotypes more than Elizabeth Gilbert's monstrously successful Eat, Pray, Love.
But what if a woman is travelling solo for none of those reasons? What if she is simply indulging in her curiosity for other cultures and looking for enrichment? Gasp! In this day and age, she's probably even married or in a relationship and just wants to get out and explore on her own. Solo travel is on the rise more than ever, according to the 2015 Visa Global Travel Intentions Study, and roughly 24 per cent of people travelled alone in their most recent overseas vacation (that's 15 per cent more than in 2013).
Solo travelling is life-altering, educational and enriching, and wildly freeing. Oftentimes, it's scary, and sometimes even dangerous, but you can think of a few things in life that can offer such a transformative and rewarding experience.
Let's start with your fears. Travel, solo or in a group, is loaded with uncertainties from the minute you leave your house. Some are more grave concerns—disaster could strike or you could get sick or injured. And, there are more trivial issues: language barriers, getting lost in a place you don't know, eating foreign foods, understanding social do's and don'ts in a new place and even flying. All very valid concerns that feel amplified when travelling solo. But perhaps that's why it's so much more rewarding when you succeed at tackling all of this by yourself. You're forced to test yourself and confront your fears.