Travel the world through movies. Read this list of recommendations and set on your very own Bollywood World Tour with your favorite stars.
Bollywood has usually used a lot of fancy locations and set abroad. However, with time the focus has shifted from just using different spots and locations to using different travel destinations as a part of the plot. Therefore, there is this beautiful amalgamation of movies and travel that has come out as a result. The viewers are surely enjoying it. With a lot of workplaces still shut and indoor life still holding out to us, here is how you can travel the world. In addition, there are Bollywood stars to give you a company here. In conclusion, you can travel the world along with great stories and your favorite movie stars. Here is a new binge watch list for you!
Bollywood World Tour List
ZNMD, as it is famously known is has become the travel goal of many. It has also brought back the trend and craze of road trips. It takes you through Spain. This movie offers you a lot more. In addition, to the destinations of Spain, the movie also offers an experience of some thrilling and famous activities like scuba diving, La Tomatina Festival, Sky Diving and Bull Run. Indeed, the movie is a complete package.
Have you read Virtual Scuba Diving To Beat The Heat?
English Vinglish takes you through the fast pace life in New York. In this movie, Gauri Shinde captures the New York life and iconic spots in the city.
3. Queen
Cocktail is truly a visual treat. It has different landmarks in London. For instance, you can see Leicester Square, Piccadilly Circus, and Brick Lane, Colville Gardens (Notting Hill), Portobello Road, Borough Market, and Battersea Park.
Also, the song, Tum Hi Ho Bandhu Sakha Tumhi has been shot in Cape Town.
There are a few people in the industry who know their craft the way Zoya Akthar does. Zoya has done a commendable job by creating a whole movie shot on a cruize. In addition, the movie has a multi-star cast which would have surely been hard to manage. However, Zoya has done it beautifully.
The movie gives a taste of the cruize life. In addition, it takes us on a tour of exotic destinations of Turkey. For instance, you can see Galata Towe s Sophia, the Bosphorus Bridge, r, Eminonu promenade and the popular Taksim Square.
The movie PK covers locations of canals, streets and colonial buildings of Burges in Belgium.
We all know about the famous dialogue from the movie "What happens in Corsica stays in Corsica". Evidently, the movie captures amazing scenery and life on the French island of Corsica.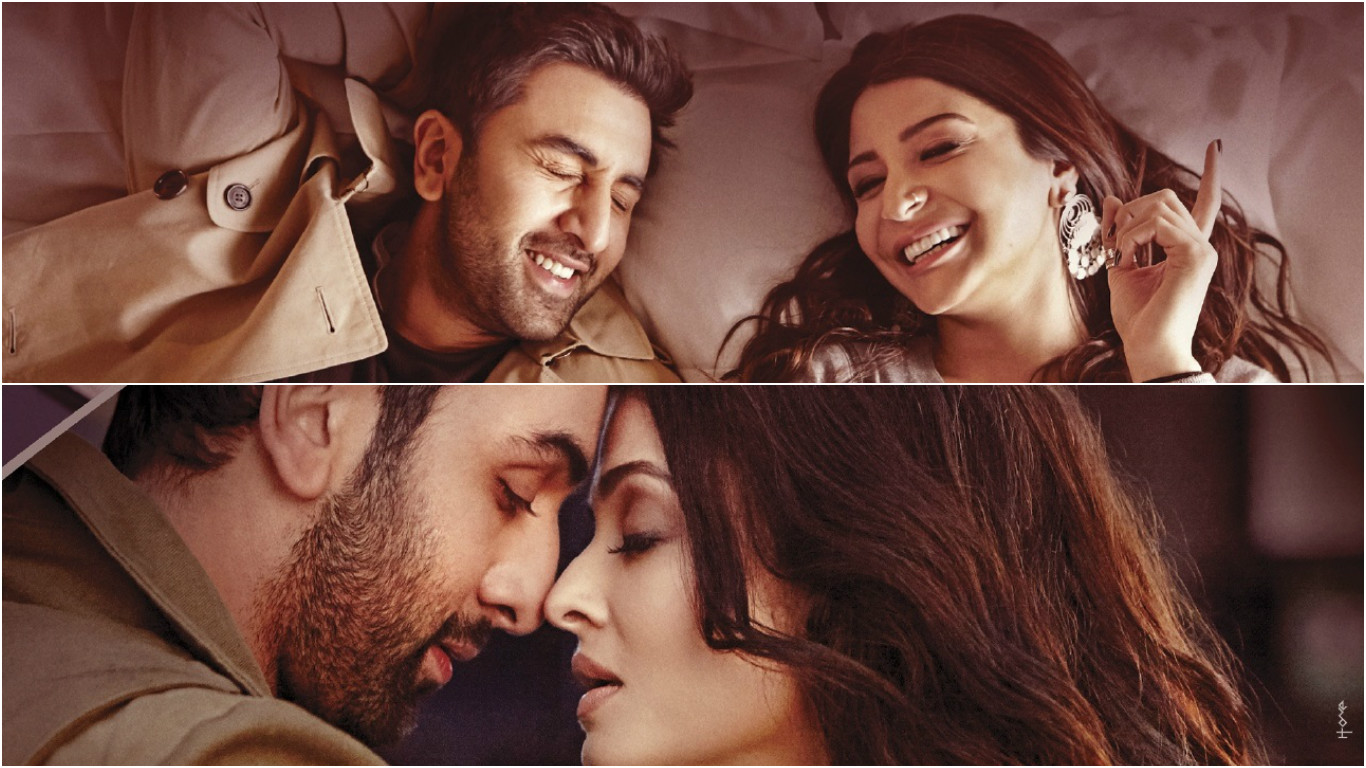 A lot of this movie is set in Europe. Watching this movie will take you through some iconic locations at Europe. In addition, you will also get to see London, Paris and Austria. The romantic locations can be toured with a romantic and emotional story along with it. Also, the story has Aishwariya Rai, Anushka Sharma and Ranbir Kapoor in it.
In addition, there is a power-packed cameo with amazing dialogues by none other than SRK.
9. Harry Met Sejal
Another Europe tour is on the list if you are planning to watch Harry Met Sejal. For instance, the movie covers locations of Prague, Lisbon, Vienna, Amsterdam, Frankfurt, and Budapest. In addition, Imtiaz Ali makes a good attempt at showing the culture, landmarks and life of the locals there.
10. Anjaana Anjaani
The movie sees the lead actors Ranbir Kapoor and Priyanka Chopra Jonas who set out on a road trip. This trip starts from New York going all the way to Las Vegas. In addition, one also gets to see the high-end bars Las Vegas is famous for.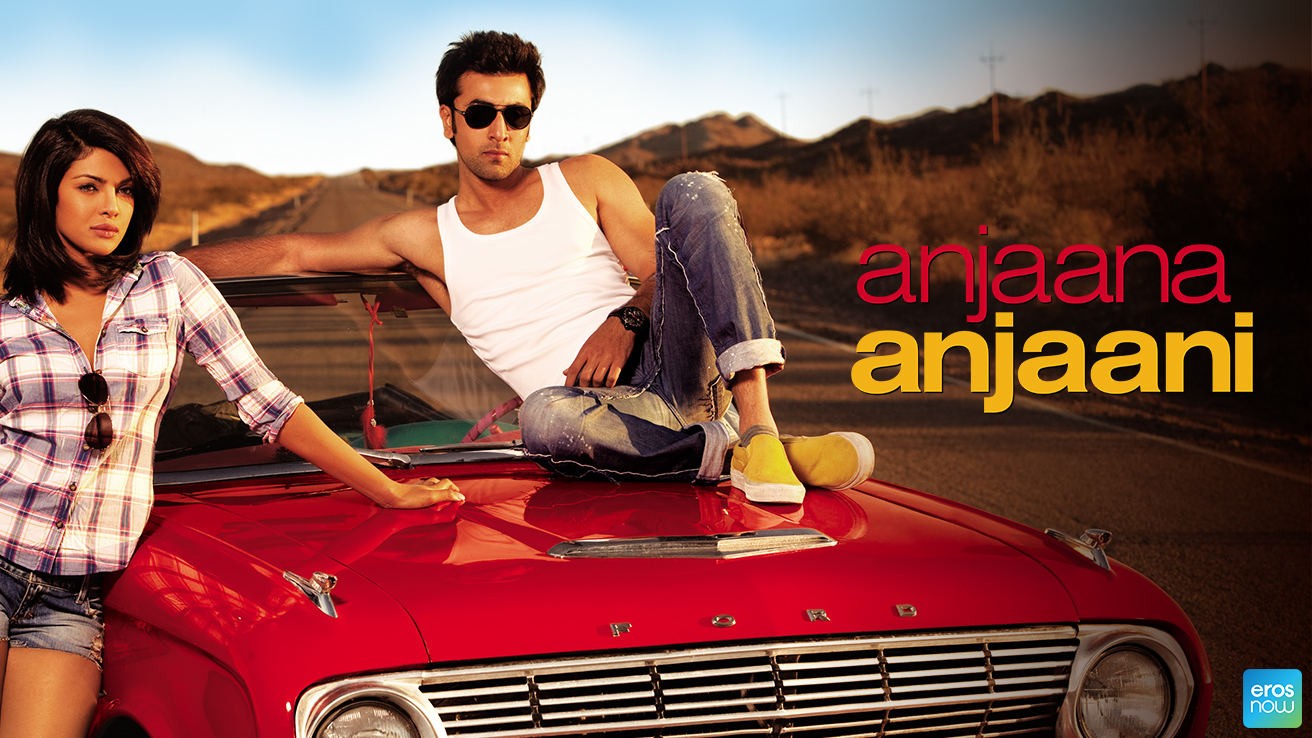 In addition, check out Virtual Travel 2020: Sightseeing
Top 10 Places To Visit In Goa
Goa is one of those places known for its rich history and culture. However, visitors often tend to skip a lot of the beauty of the city in pursuit of its night life. The beaches of South Goa, not to forget are another site that travelers tend to love. Amidst all of this, the travelers forget about what the state offers them to do in Panjim, its bustling city center.
Panjim, or Panaji, is capital city of Goa. Additionally, the city is the most important social, political and cultural center of the state. Here is a list of things that one can do in the capital city.
Visit the Latin Quarter aka Fountain
Goa was a Portuguese colony, and one can feel the multicultural influence throughout the state in terms of languages, architecture, religion and people. But this increases in a particular neighborhood like Fountainhas (aka the Latin Quarter). It is a UNESCO Heritage site. The travellers can easily feel the most vibrant remnants of Portuguese influence. The travelers can dedicate a few hours to understand the beauty of this site. Additionally, also try to understand the infrastructure, European houses and mansions with colorful facades that may remind the travelers of Lisbon.
See the Our Lady of Immaculate Conception Church
An eye-catching monument is hard to miss when you are in the city. Additionally, it is one of the most revered churches outside of the Old Goa. The church is famous for its distinctive zigzagging stairs. Furthermore, these stairs came into existence only in the 19th century, i.e., after 200 hours of the construction of the church. You can also enjoy the beautiful view from the Praca da lgreja among the many beaches. The site is worth the walk and get the taste of this beautiful church.
Nightlife of Panjim
One of the best place to enjoy night life in the city is Joseph Bar. You can visit this bar till 11 PM, thereby making it an amazing spot for warming up local beers.
Further, if you are a karaoke fan, then one can go to Down the Road next. Additionally, it is a place to hangout over beer or local dishes while listening to the performance of local musicians.
Still want more? If you want something more from the nightlife of the city, consider visiting the floating casinos of Goa that is located on cruise ship along the Mandovi River.
Explore the Local Gastronomy of Panjim
The city is best famous for its local dishes. Head on to these places to enjoy the local cousine.
Viva Panjim
The place offers the local Goan cuisine and wonderful customer service. Try to reach at time, because it gets too crowded.
Hospedaria Venite
It is counted amongst the best restaurants of the state. A charming restaurant, it offers an atmosphere that tends to transport you from India to Lisbon or Havana.
Shopping in Panjim
The city is also a heaven for shopping lovers. You can take a walk down M.G.Road and 18th June Road, and find stores, both international and local. Other shopping places are Panjim Municipal Market, Chumbak, O.M.O, etc.
Related- Indian thalis that will take you straight to food heaven
Travel Destinations Which Are Getting Exploited By Tourists
Are you planning to travel to an exotic location that you have always dreamed of? If yes, then read the following article to think about some consequences you probably never took into account. It is important to respect every location's ecology and local life.
Santorini,
Greece
Santorini is a travel destination usually on top of most people's bucket list. It's a beautiful island off the coast of Greece. Due to the seasonal influx of tourists, the island imposed a cap on visitors from cruise ships to 8,000 per day. A whopping 790,000 people from 636 cruise ships visited Santorini in 2015, while the entire island has a population of just over 15,000.
Rome,
Italy
Rome is a beautiful city full of ancient ruins. But too many tourists fail to respect their history. The latest example of tourists ruining a Roman monument occurred in August 2017. A tourist from Ecuador was caught carving his family's names into the Colosseum. He faced fines up to $23,000 for vandalizing the 2,000-year-old Roman amphitheatre. It is also one of the popular travel destinations. It is usually the popular ones that suffer.
Big Major Cay Island, the
Bahamas
The adorable swimming pigs of Big Major Cay Island in the Bahamas have been dying in large numbers because tourists have been feeding them on the beach, causing them to ingest too much sand. Rowdy tourists regularly feed them beer and rum. Some even try to ride them, which doesn't help matters. The pigs' owners are now working with the government to implement regulations.
Fjaðrárgljúfur Canyon,
Iceland
The beautiful Fjaðrárgljúfur Canyon in Iceland was featured in a Justin Bieber music video, and made appearances in the seasons of "Game of Thrones." The canyon's cameos in pop culture have made it a popular travel destination for tourists, but the influx of travelers to the site has badly damaged it, prompting a visitors ban.
They expect even more now that "Game of Thrones" has come to an end, despite the ban recently implemented by environmentalists, which hasn't discouraged visitors from going. According to the AP, visitors have snuck in overnight.
Nainital,
India
Another popular travel destination, The famous Naini lake is highly polluted now and has shrunk drastically thanks to all the tourist activity. Additionally, rapid construction has led to instability on hill slopes.
The condition is so bad that while the water reached 'zero levels' only two times before 2000 (in 1923 and 1980). Since 2000 it has reached that level than 15 times.
For more articles relating to travel, open https://littleletterslinked.com/category/travel/ 
Also to know about more such Indian cities, visit- https://www.scoopwhoop.com/indian-cities-top-tourist-destinations-pollution/
Khajuraho Temples: A Story Of Love and Lust
The Khajuraho Group of Monuments, as defined by Wikipedia, is a group of Hindu temples and Jain temples in the Chattarpur district of Madhya Pradesh, India which is about 175 kilometres southeast of Jhansi. The seven main temples of Khajuraho together constitute the western group and are a part of the UNESCO world heritage list. These temples are famous for their nagara-style architectural symbolism and their erotic sculptures.
The temples in Khajuraho are built on a high plinth are believed to be inspired by the peaks of the Himalayas. The larger group of temples, like the Lakshmana, Vishvanatha and Kandariya Mahadeva are further accompanied by smaller temples. Like any other temple, they employ the imagery and adorn their temples with figures of gods, goddesses, nymphs, humans and animals. It is among the four phases or depictions of life- Dharma, Artha, Kama and Moksha that the famous — or infamous — Kama or erotic structures can be spotted, which is what the guides and priests cash on.
The erotica scriptures form less than 10 per cent of Khajuraho's rich sculpture heritage, but they remain the most popular aspect of the temples. While we studied the Mauryas and the Guptas, the Chalukyas and the Cholas as our history lessons, we were never taught about the valour of the Chandelas because of their explicitness.
The first Chandela king was Chandravarman. His mother's name was Hemvati. And there is an interesting story behind this namesake.
Hemvati was a very beautiful woman, who hailed from modern-day Varanasi who was the daughter of a priest. One evening while she was bathing in the village pond, the God of the Moon was enchanted by her beauty, spent that same night with her in his human form. The following morning, Hemvati got pregnant. She then questioned the Moon God about her unacceptance by the village and what should she do with their illegitimate child.
The moon God asked to suffer for a few years as a refuge along the banks of the Karnavati river until their son becomes a major king. As was expected, she was thrown out of her village for her unexpected pregnancy and following the advice of the Moon God, she went deep in the jungles of Panna. Her son was born, out of respect for the Moon God, and thus, she named him Chandravarman. He grew up to be a fierce fighter and is fabled to have killed a tiger once. This iconography later went on to become the national seal of the Chandela dynasty as can be seen here.
If you ever happen to visit the Khajuraho Temples, you will hear the deep, throaty voice of Amitabh Bachchan narrating the tale of Khajuraho.
Articulating the viewpoint of Osho, we can comprehend the existence of these symbols,
"While most schools abhor sex and hold it as a degrading act for human soul, Tantra says that sexual energy, if channelized according to the methods mentioned in Tantric canons, can unite the tantra-practitioner with the supreme being (Shiva). Sculptures at Khajuraho are a bold and honest description of this concept. They showcase the gradual transcendence of human sexual energy. The outer walls are full of sexual allegory. Humans are depicted indulging in carnal pleasure in every variation that can be conceptualized by human brain."
Then Chandravarman became a successful and undefeatable king yet he was looked down upon, shunned by the nobility as he had no father, so his claims to continue being a king were shaky, as kingship is based on the royal lineage. So Chandravarman ordered a council of Brahmins to help him solve this issue. They suggested that he make 84 statues around his place of birth along the Karnaviti River, now known as Ken river, and to normalize the act of sex and to drive home the point that illegitimate sex(outside of marriage) was a natural act, in the iconography of the temples. Apart from this, these symbols play a huge role in educating the masses about sex and accepting it as a normal phase of human life.
The reason why we open our shoes before entering the temple is based on the belief states that desire must be kept at the gates of God, never allowed to enter the sanctum of God. So sex is a very natural thing that speaks of a union of the male and female, male and male, female to female as well or even man with a horse.
Temples were also used back then by students learning about the goings-on of life. So if you look closely at the imagery of the temples they mostly represent the normal lifestyle of people going about their daily activities, hardly 10% of the imagery is based on sex, most of the others are mostly going to war, pupils taking lessons, strategies of war, the daily life of people, a woman tying her hair, a man going to the market and so on. So the temples were seen as a template of life. A mere reflection of what happened in their daily lives. So naturally, sex was apart of it. Now it talks about how advanced and open India was as a society that during the 10th century most of openly discussed sex, talked about it as a natural part of our lives and made temples out of it.
So we are more backward and narrow in our thoughts now, than we were during the 10th century. Most of our sexual conservatism comes from the Islamic invasions and the British colonial experience, Indians have always been very open about sex. If you asked this question in 10th century India, then they would be surprised as to why you are surprised.
Also read: Exciting facts about Hawa Mahal