Beat Sugar Cravings With These Foods!
We all fall pray to sugar cravings every once in a while. Even though we know that sugar is harmful we cant stop this craving. "Hey! How about something sweet or a dessert after this meal?"  This seemingly simple sentence is enough to make you crave for some sweet. Indeed, sugary foods are hard to resist. However, there are health risks linked to over consumption of sugary foods. This is exactly why you must read this post and beat sugar cravings.
Side-effects of Sugary Foods
Side effects of sugary foods include
heart disease
weight gain
blood pressure problems
premature skin ageing
In addition, suppressing the craving urges can divert you to binge eating. However, you need not worry any more. There are certain substitute foods that you can eat to satisfy your sweet tooth.
Beat Sugar Cravings With These Foods
1. Fruits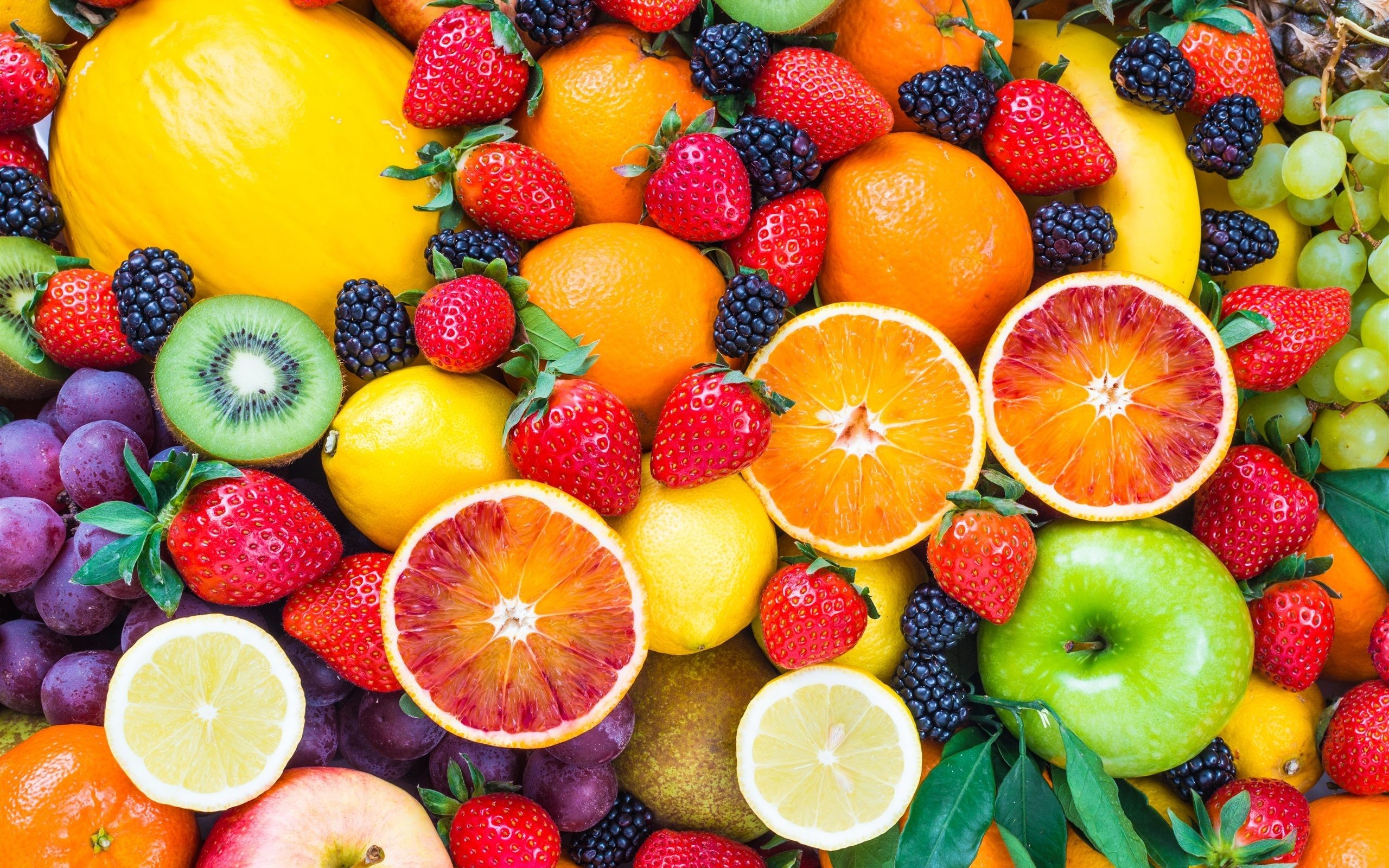 It is a well known fact that fruits are naturally sweet. The sweetness of the fruits will help you satisfy your sweet tooth. You can eat the fruit just as it is or try different varieties. For example, you can make a milkshake or a pudding. However, these modified dishes should not have any added sugar.
In addition to the sweetness, fruits also treat your body with nutrients. Therefore, it also promotes a healthy style of living.
2. Dates
There is a lot more to dates than just being sweet. For instance, dates are highly nutritious. In addition, dates also contain a lot of fibres, iron and potassium. So, the dates will not only take care of your sweet tooth but they will also keep you strong and healthy.
3. Chia Seeds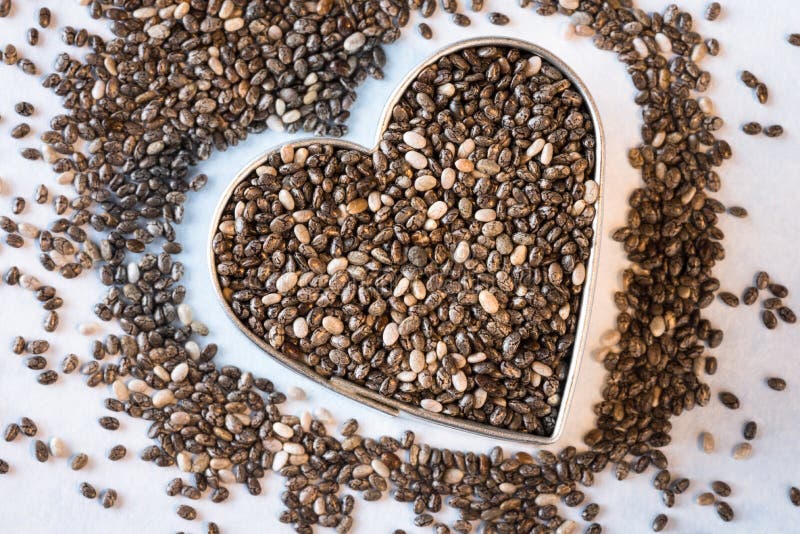 Chia seeds have abundant soluble dietary fibres in them. These small looking seeds will not just satisfy your cravings but will also make you feel fuller for a long span of time. A chia pudding is a great dish for living healthy. In addition, if Alia Bhatt is your favorite star, you could be sharing chia seed pudding as your favorite dish with her.
Learn how to make Chia seed pudding the Alia Bhatt way here.
4. Yogurt
Yogurt has been a part of them Indian diet since long. Looking at the benefits it has, it is obvious that our ancestors would have loved to include yogurt as a part of their everyday diet. Apart from this, it is rich in protein and calcium. However, while eating yogurt choose one that is free of sugar. Apart from that, it must have live cultures.
5. Dark Chocolate
Dark Chocolate contains 70 % cocoa. In addition, it contains polyphenols. These are good for the heart. Also, there are a lot more benefits of dark chocolate than just this. For instance, it also helps to reduce stress. Apart from this, dark chocolate also contains serotonin and helps in boosting the stamina.
However, Dark chocolate contains sugar and fats as well, so make sure your portions of dark chocolate are limited and not too much.
To know more about dark chocolate and its benefits, click on the text and read more.  Why You Should Add Dark Chocolate To Your Diet?
7 Essential Indian Spices And Their Uses
Indian
cuisine
is
renowned
for
its
sumptuous
use
of Indian 
spices,
but
that
doesn't 
mean
you
need
a
lot
of
spices
to
prepare
Indian
food
at
home. Without the correct use of spices, your dish will not be the one on top. Indian spices are grown in different sub continents if the country. All of the Indian spices are used in different ways- some are, whole, chopped, powdered. Moreover, even diced ones are very popular.
Here's

a

short

list

of  Indian 

spices/

spice

mixtures

you

need

to

start using while 

cooking Indian. 



Cumin 
Cumin seeds have a distinct earthy and aromatic flavor and can be a tad bitter. Also, it imparts a nutty tinge to any dish. It is commonly used for tempering curries and vegetables. Most North Indian curries start off with a tempering of cumin seeds in hot oil just like this jeera rice recipe. Powdered dry roasted cumin seeds (bhuna jeera powder) is commonly used in garnishes for raitas too.
Mustard Seeds (Rai)
Although
there
are
3
varieties
of
mustard
(black, 
white,
and 
brown),
the
black
one
is
most
widely
used
in
cooking. 
Many
South
Indians
use
mustard
seeds 
in
place
of
cumin
seeds
for
tempering. 
In
Eastern
India
to
enhance
its
taste,
mustard
seeds 
are
crushed
into
a
paste
and
added
to
curries. 
Find
out
this
Ven
Pongal
recipe
(a
rice-lentil
porridge
from 
the
south
of
India)
that
uses
mustard
seeds
to
cool.
Cumin Powder (Jeera Powder)
Roast
and
powder
whole
cumin
seeds
in 
a
spice 
grinder,
or
buy
ground
cumin
powder. 
Cumin
in
both
its
forms,
either
way
–
whole 
or
powdered
is
a
must-have
spice
in
your
kitchen
pantry. 
It
is
used
to 
enhance
the
flavour 
of
curries
and
dals,
together
with
coriander
powder. 
Many
North
Indian
curries
involve
adding
this
combination
of
spice 
powder
once
the
onions
and
tomatoes
are
fried
in
oil. Also, you can this mixture in dal fry as it enhanceS flavours too.
 Coriander Powder
Many
curries,
chutneys,
and
vegetable
dishes
are
seasoned 
with
coriander
(the
ground
spice
and
the
herb). 
In
North
Indian
curries,
coriander
powder
is
commonly
used
along
with
cumin
powder. 
You
could
either
do
a
1:1
ratio
or
1:2
where
two 
tea spoons 
of
coriander
powder
would
be
used
for 
each
teaspoon
of
cumin
powder.
Chili Powder
Chili
powder
is
a
must
for
most
Indian
meals. Moreover, 
when
used
in
moderation,
can
liven
up
any
meal. Red chili powders 
may
be
of
different
varieties
but
the 
two
common
types 
are
Kashmiri
(mild
and
used
for 
colour or
distribution)
and
Cayenne
(extremely
hot).
Turmeric
Turmeric,
a
main
ingredient
in
Indian
cuisine,
is 
used
in
most
vegetable
and
dals/
lentil
preparations 
(except
greens)
to
enrich
the
curries
with
its 
fragrance
and
yellow
colour. Additionally, this 
versatile
spice
is 
often
known
for
its
healing
properties,
and 
is
often
used
for
minor
cuts
and
burns
as
an
antiseptic.
Garam Masala Powder
A
prominent
blend
of
spices
in
Indian
cooking, 
garam
masala
is 
commonly
used
for
adding
warmth 
in
biryanis
and
North
Indian
dishes. 
You
can
keep
it
at 
home,
or
you
can
go
shopping. 
After
the
cooking
process
is
complete 
it
is
often
used
as
a
garnish. 
There
are
exceptions,
though,
like
this
biryani 
shrimp
where
it
is
added
during
cooking.
Related-Theres a chutney for every occasion
To know more, checkout- https://www.indianspices.com/
Indian Thalis That Will Take You Straight To Food Heaven
In India, daily meals are an essential part of the food culture. Three wholesome Indian thalis a day is a good ritual which every Indian family follows in their routine. Thali is a Hindi word meaning- plate.  We are here to give you a food glimpse of our everyday meals. Which are mainly inspired by the local procedure, seasons and cravings! In an Indian household, thali meals are seen to be consumed daily. Whereas, in some busy weekdays, simple dal or a curry with basmati rice is comfort food we all seek. Additionally, these meals are packed with nutrient-rich foods. Including, whole grains, meat, low-fat dairy products and many fruits and vegetables.
Indian thalis are a platter meal packed with lentils, vegetable stew, eggs or meat curries. Furthermore, some side dishes, pickles, chutney, rice etc. to enhance the test. This seems like a lot but each and every dish presents a balanced diet to the meal. Also, a meaningful purpose too.
Here are few authentic

Indian Thali

Meals that are nothing less than a grand feast 
Thali 1 
Serve your meal with Moong dal tadka, Cabbage Sabzi and some Turai (Ridge Gourd). Add any type of curry with some Achari Paneer Tikka and boondi raita to enhance the flavours. Also, serve with Tandoori Paratha for mouth-watering flavours.
Thali 2
This meal includes Kala Chana Masala (it can be in the form of gravy as well). Additionally, some Punjabi Dahi Bhalla, Butter Muruku. To enhance the sweetness serve with Ras Malai. Also, pair with Basmati rice and Tandoori Phulka too for the ultimate taste.
Thali 3

Put some Lauki (Ghiya), Kofta Curry, Punjabi Chana Masala. Pair up with boondi raita and Methi Lachha Paratha in your plate. Serve with papad and mangoes to make it a summer special.
Thali 4

 
Add some Dhaba style Dal Tadka, Paneer Butter Masala to get a ride of flavours. Also, Punjabi Style Karela Sabzi too. Side dish with Boondi Raita, Green chutney, Onion Tomato Salad, and Khasta Paratha. Your perfect Punjabi style thali is ready!
Thali 5 
A healthy version of an Indian thali. Add some Tinda (Apple Gourd) Curry with Punjabi Egg Masala. Moreover, Pair up with Carrot Raita, Basmati Rice, Chapati, and Fresh Mango to enjoy authentic tastes.
Thali 6
For a lightweight lunch, try some Tadka Dahi (Curd). Additionally, Turai (Ridge Gourd) Ki Sabzi, Beans Aloo Sabzi, Chapati, Papad, Salad, and Fresh Mango. Who says a perfect summer meal doesn't exist?
Thali 7
Below are some Chana Cury, Arhar Dal Fry, Pahadi Aloo Gutke. Add Tandoori Paratha, Basmati Rice. Pair up with Salad, Aam Ka Achar, Masala Chaas (Buttermilk) and Fresh Mango. A go-to meal for your digestive system.
Thali 8
A light-hearted lunch includes Sabut Masoor Dal, Egg Masala. Paired up with some Seviyan Kheer, Papad, and Chapati.
Thali 9
A pure Rajasthani meal with Yellow Dal Tadka, some Arbi Masala and Papad Ki Sabzi. Side dish with Jeera Rice, Tandoor Chapati, and Fresh Mango for a summery taste. However, Indian Thalis are meant to be full of different flavours.
Thali 10
Dal Tadka, Bhindi (Okra) Masala, Punjabi Rajma Masala. Add some Soya Chaap Tikka Masala, Instant Mango Pickle and see the magic of tastes! Also, add some Papad, Chapati, Rice and Mithai too. Moreover, that's like a complete meal now.
Related- There's a chutney for every occasion.
5 Michelin-Starred Indian Restaurants Which Are Not In India
Oh, what an experience Indian restaurants are, and what a joy Indian food is! And even if you are away from India, you won't miss out on your favorite cuisine. Because here is a list of 5 Michelin-starred Indian restaurants all across the globe, except India.
The Song Of India,
Singapore
The less-than-convenient location is quickly forgotten when you climb the few steps of this period bungalow and get your first glimpse of the restaurant. Furthermore, The stylish interior and regularly changing Indian artwork add to the appealingly sophisticated feel. The menu features delicacies from across India and the kitchen uses both traditional methods of preparation and more modern cooking styles to create an impressive array of dishes. 33 Scotts Road, Singapore.
Tamarind,
London
Tamarind makes the best use of its basement location through smoked mirrors, gilded columns and a somewhat exclusive feel. The appealing northern Indian food is mostly traditionally based; kebabs and curries are the specialities, so the tandoor is used to good effect and doesn't miss the carefully judged vegetable dishes. 20 Queen St., Mayfair
Junoon,
New York
Attention to detail is what sets Junoon far apart from its desi brethren. The facade is dramatic but is welcoming and plush with treasures from the subcontinent. Then, The large bar exudes class and fun with two antique jhoolas crafted from Burmese teak. Therefore, The kitchen is ambitious and quite successful in presenting a contemporary vision of Indian cuisine.  27 W. 24th St., New York.
Rasa,
California 
Those who think of Indian food as casual, take-out eats will find a revelation at Rasa. The restaurant honors South Indian cuisine while taking it to new heights with sustainable ingredients and sophisticated, and also modern twists. Furthermore, The kitchen excels in elevating the cuisine of South India with solid technique and superlative ingredients. 209 PARK RD, BURLINGAME, CA 94010
Benares,
London
No Indian restaurant in London enjoys a more commanding location or expansive interior. Also, Atul Kochhar's influences are many and varied; his spicing is deft and he makes excellent use of British ingredients like Scottish scallops and New Forest venison. The Chef's Table has a window into the kitchen. 12a Berkeley Square House, Berkeley Sq., Mayfair
To read more articles about food, visit – https://littleletterslinked.com/category/food/
To know about more Indian restaurants around the world, visit- https://www.trendmantra.com/14-must-visit-indian-restaurants-around-the-globe/