Alia Bhatt Embraces #TheSOHFIT40DayChallenge! 
We're already two months (and a half) into the New Year, and it's time to track those fitness resolutions. If you've been snoozing your resolve of heading to the gym or packing a healthy salad for lunch, then you need to pay heed to this fitness trend that's created an online buzz. Yes, of course, we're talking about the #TheSOHFIT40DayChallenge!
SOHFIT was started on a very simple premise: there has to be more to getting fit than spending fruitless hours on boring workouts and impossible-to-implement diets. SOHFIT's highly personalised and individually tailored programme are about keeping it simple and going back to the basics. At SOHFIT we strongly believe that every wellness regime has to have an X factor, at SOHFIT that X factor is having fun.
The SOHFIT 40 Day Online Challenge is our way to kick-start your fitness journey and get you faster, fitter and stronger. 40 days is a great amount of time to prove to yourself that change is possible, and it might not be as hard as you think. We will achieve this through an online training and nutrition program that is realistic and manageable for the everyday person.
What's better than taking up a fitness challenge to amp up your lifestyle and adopt practices that are good for your health. This 40-day challenge is all about commitment towards a healthy lifestyle and following some rules to help you achieve your fitness goals. Many people would be wondering why 40 days? It is because it takes that much time to make this your habit.
Some People Who Embraced

#THESOHFIT40DAYCHALLENGE

 
Alia Bhatt Joining The Clan
The pretty damsel Alia Bhatt has a charming smile that can fix anything within seconds. She is one of the finest actresses in the entertainment industry adored for beauty and fitness both. It is known to one and all that Alia lost a whopping amount of weight before her acting debut. It is only possible with determination and hard work. Now that she has that envious figure, she works hard to maintain her fitness. Alia is a youth icon and she encourages the youth to take interest in fitness.
Watch her fitness video here.
Cosmo India Launches Work From Home Issue
With the quarantine period and the lockdown testing our patience and sometimes getting on nerves. It is really important to keep ourselves busy in work or artistic things. And in this war, even the big names of the magazine world are coming with the best of ideas so as to keep themselves involved.  They're not just wasting this time, which would rather prove fruitful when all of this ends. One such example is Cosmo India!
Cosmopolitan India, the world's biggest selling magazine has come up with a unique and exceptional Made At Home cover. Created by Sobhita Dhulipala, the Made in Heaven fame. This remotely-shot-cover is meant to celebrate the emotions of collaboration, and the details of style, concept was altogether put by Sobhita herself, in association with team Cosmo. The celebrity on the cover page too is this Made in Heaven actress who has come so forward when it comes to work. It is the first of its kind, first of the issue of Work from Home.

Over the next few days, Cosmo India is on its way to publish all kinds of digital-exclusive content on issues that echo the thoughts and feelings that we are all going through in this tough time. The company is all set to publish this on all of their social media assets and on its website too.
Several posts have come up on the Instagram page of Nandini Bhalla, the Editor of Cosmopolitan India.  Additionally, she has written about the whole concept and the journey towards this project of #WorkFromHome issue.

She mentions how the whole team has been working overtime on this special project since the last 11 days. Also, describes how the project is related to their special way of reaching the audience through a series of videos. Featuring everyday feelings of love, life and hope and that too in the tough time that the world is going through. Furthermore, mentioning about how digital series is a proof that humans can face any disaster coming in their way through the power of unity and togetherness. She shares how thrill is about the fact that various distinct talented celebrities, influencers and the content creators have come together. Particularly, to create this masterpiece for the Cosmo India. This will be unveiled on the social media page of the magazine in the next few days.
For more, checkout what your favourite celebrities are upto-Priyanka chopra slaying the fashion game!
Priyanka Chopra Slaying The Fashion Game With Dianna
Priyanka Chopra, our 'Desi Girl' has made India proud globally. She created a name in Bollywood and got a lot of popularity. After that, she went on to conquer Hollywood. From her awesome movies to her big wedding veil to being one of the J- Sisters, we definitely love whatever she does.
Apart from her marrying Nick Jonas, we also love her for always holding on to her Indian roots. In addition, another member in her life who keeps us awestruck is her baby, Dianna.
See how fashionable Priyanka Chopra and Dianna is in their Instagram accounts. Priyanka and Dianna step out for walks very frequently. Above all, these walks are a treat to fashion lovers. In addition, Priyanka also celebrates many special occasions with her baby Dianna. In conclusion, Dianna is the most stylish pet in Hollywood.
Searching for her Glass
The 'Awe'dorable Candid
Lighting up the streets of New York
Some of Mommy's Friends
This is a picture from when Dianna met Indian actress Sonali Bendre Behl and her little one. Both mommy's and both little ones are enjoying each others company. The pictures are filled with smiles and happiness.
Not just fashion Inspo but also cuteness overload!
Dianna is also quite wise. For instance, read what she has to say here. "Find someone who looks at you the way mommy looks at me" says the cute little Dianna.
Learning some Fashion Hacks from Mommy on Sets
Take a look at the ever so fashionable Priyanka Chopra on sets with her Baby Dianna.
Fashion Game on Fleek
Well Dianna and her mommy need no one to tell them how pro in fashion they are. For instance, here is Dianna telling us herself about their fashion game being on fleek.
Slaying on the Elle Magazine Cover
While most people aspire to be on that cover, Dianna has already made her debut. Similarly, Elle Magazine has found a new cover girl in Dianna!
Another fashionable debut !
Walk-in Style
The Fashion of Twinning
The Grand International Music Video Debut
Well I'm sure that just like Priyanka even you are in love with Dianna now. I also know that many of you are extremely jealous of her. Check out more about Diana's life on her official Instagram page, Diaries of Diana.
If you liked this article and are a fashion lover just like us quarantined at home, here's some advice. Check out some awesome fashion documentaries in this post.
Fashion Youtubers You Should Follow For Inspo!
There are innumerable fashion vloggers sorting our lives with the best possible fashion tips and beauty hacks. We list down six most amazing Indian fashion Youtubers you need to follow to sort all your fashion-related issues and always be at the best of your fashion game.
These girls from different backgrounds with a common love for fashion, are spreading a bit of glitz and glam with everyone else through their vlogs and you totally need to follow them now-
Shruti Arjun Anand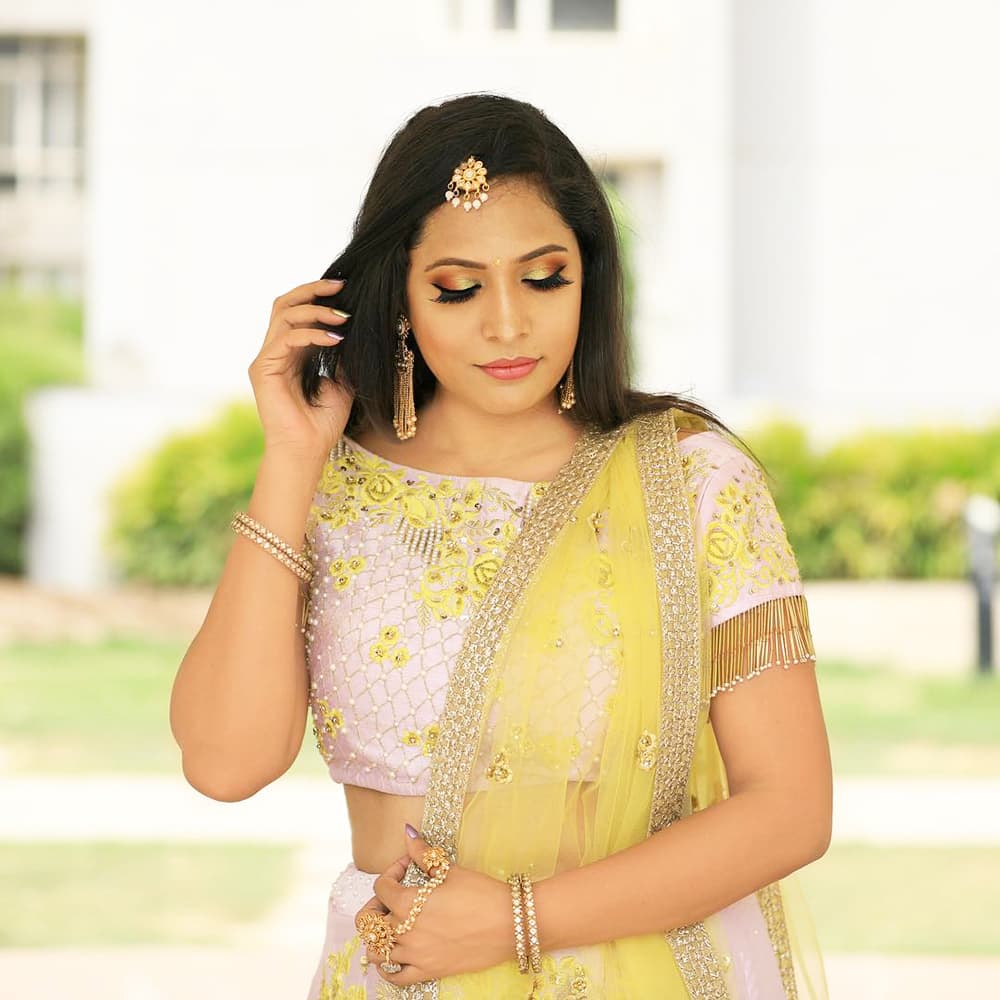 Shruti Arjun Anand, a 31-year-old woman who is also a mom is one of the most popular Indian fashion Youtubers. She isn't the regular fashion vlogger with a high glam quotient.  Her DIY videos  are meant for those who love simple graceful styles. Her niece who makes regular appearances on the show add to the fun quotient of her videos. They make funny videos like TV shows vs Real Life etc. The most unique thing about Shruti is that her videos aren't targeted to a particular age group. Almost any woman with an interest in fashion can watch and enjoy her videos and also learn a thing or two about fashion.
Sejal Kumar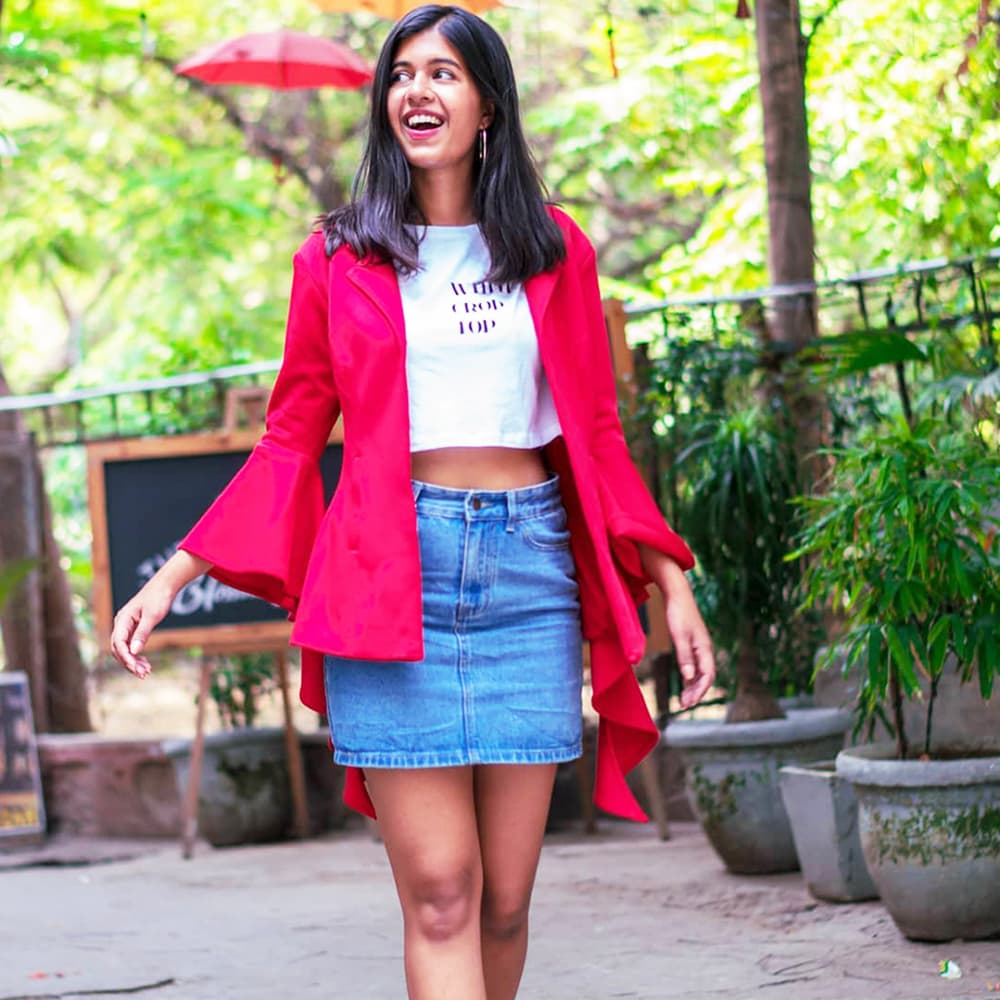 The 23-year old YouTube star Sejal Kumar has many feathers in her hat. She has a degree in economics from Shri Ram College of Commerce, one of the top commerce colleges in Delhi. Sejal also won the Miss Multimedia and Miss Rampwalk titles in the Miss Diva pageant 2016. Also, she is an actor and recently featured in The Timeliners' show Engineering Girls. What's more? This talented fashion Youtuber is also a talented singer! Although short, her  videos on fashion and beauty are quite insightful.
Shreya Jain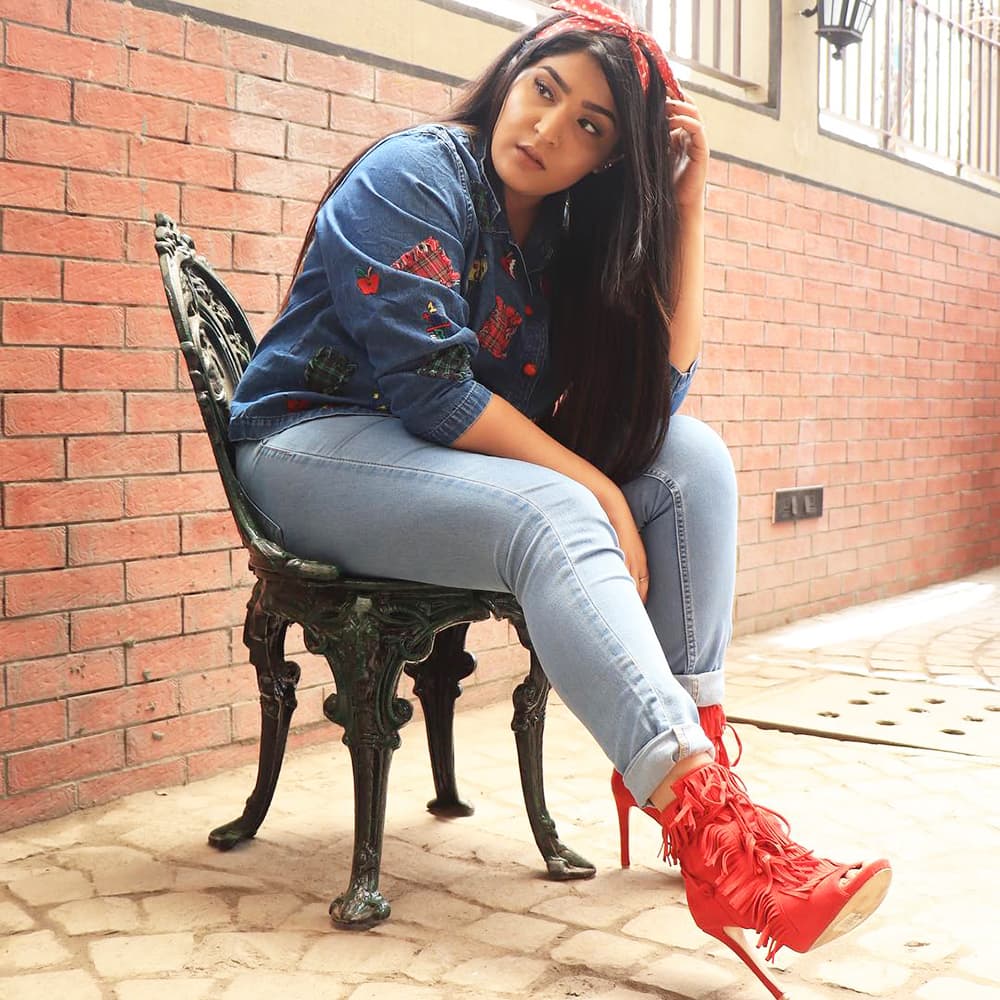 The girl with a relatable body type and absolute confidence, Shreya Jain is proof that you don't need the media created notions of the "perfect" body. All you need is grace and conviction to look fabulous. From makeup tutorials to product reviews, Shreya's videos feature everything related to fashion on her channel. She also often makes videos trying celebrity outfits, makeups and accessories. Recently in collaboration with the cosmetic brands YBP, she launched her own makeup line called YBP Color Creams.
Ankita Chaturvedi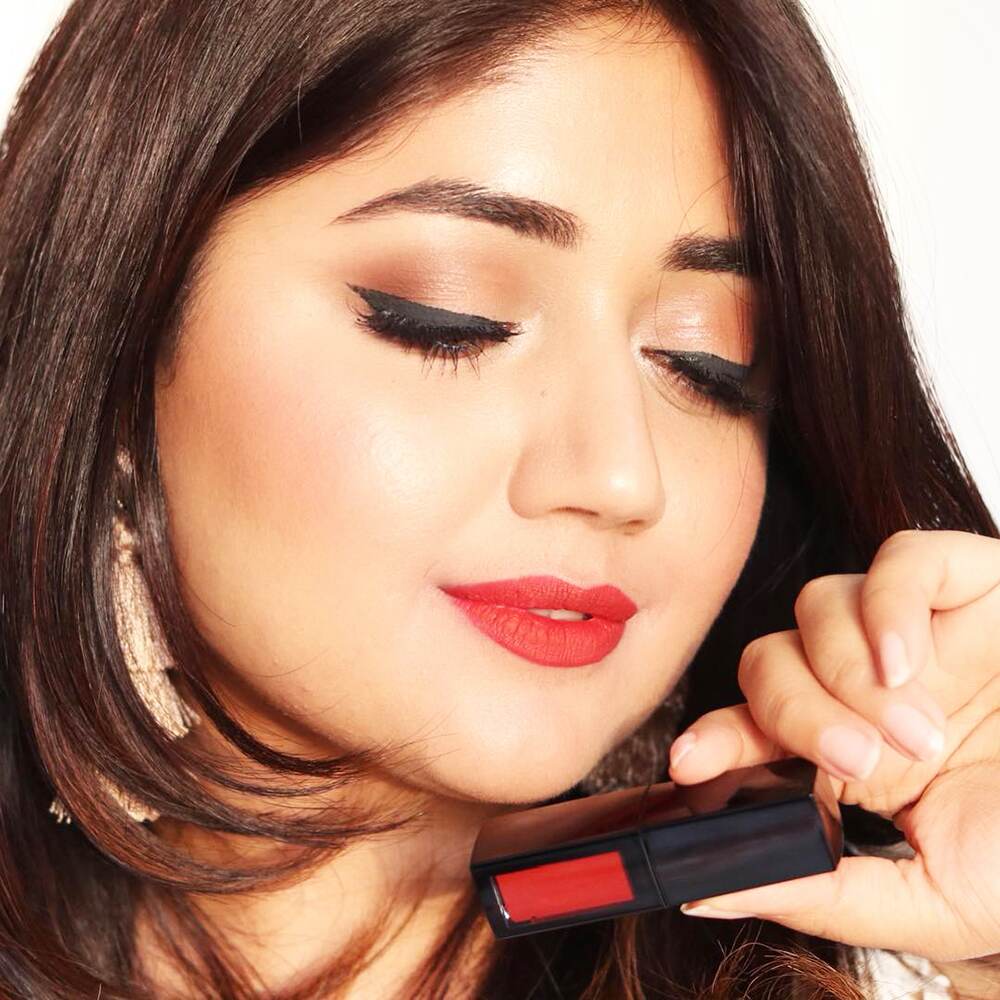 Better know by her vlog's name Corallista, Ankita is a popular face on YouTube. She is the perfect example of beauty with brains. Ankita is an IITian who decided to not take up engineering as a career but follow her passion for fashion and beauty. Her channel has various videos like tutorials, tips and DIY.  She also has a blog with the same name.
Aashna Shroff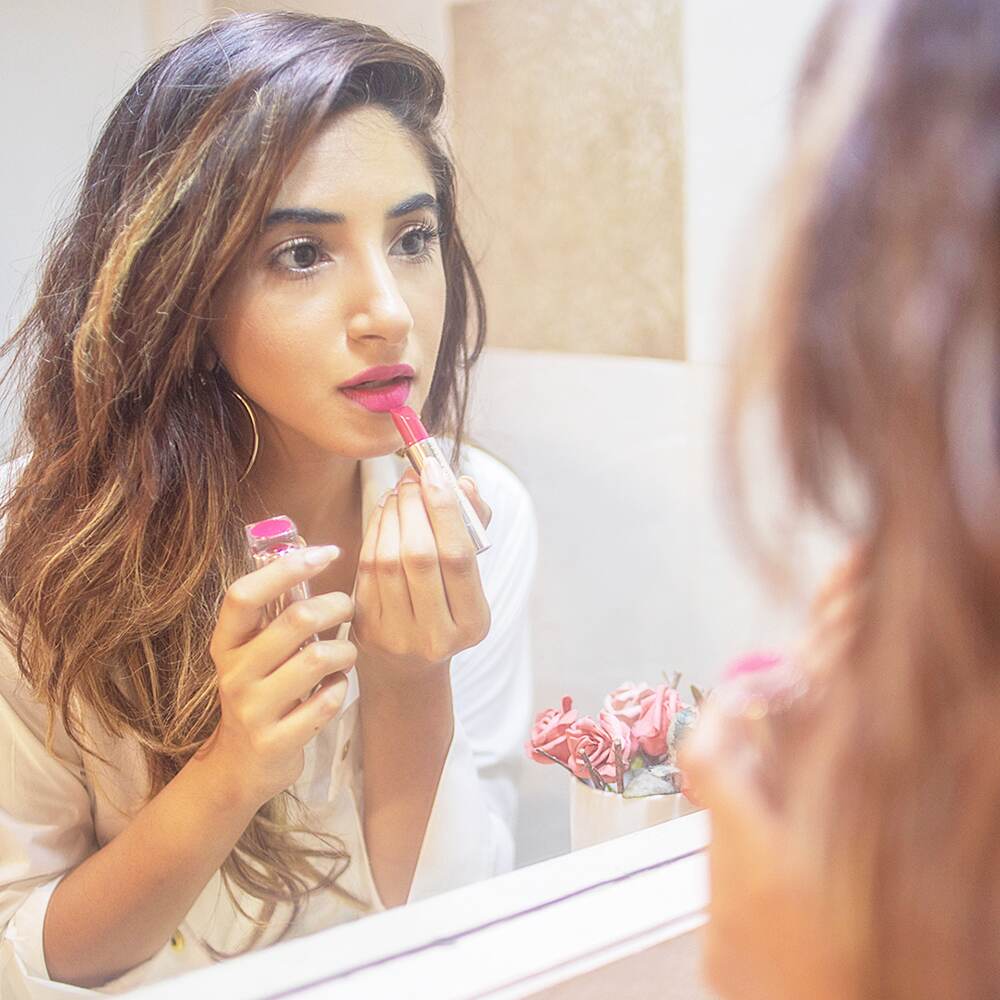 The Snob Journal's Aashna Shroff is anything but a snob. Her fashion game is absolutely on point. You can follow her for a positive fashion boost and get some really cool ideas from her vlog. Her channel has tips, tricks, tutorials, product reviews, fashion advises and shopping experiences.
Komal Pandey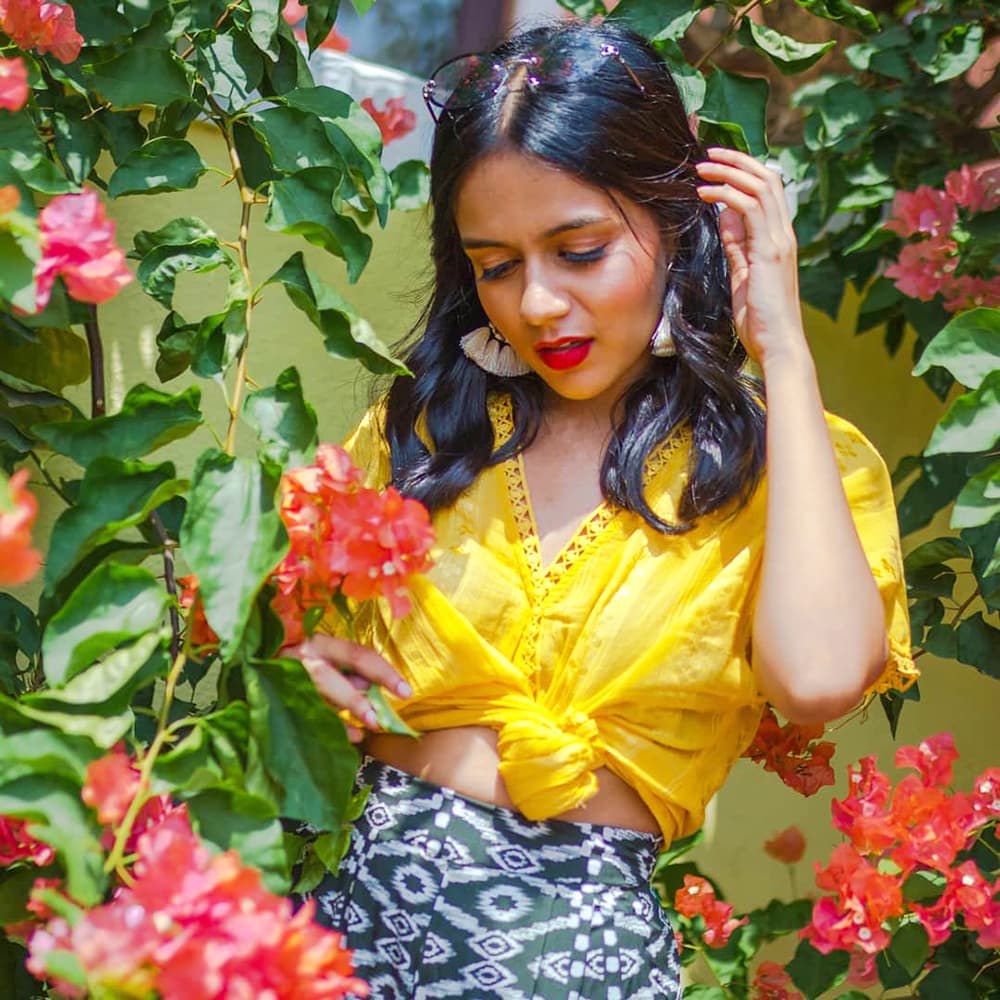 Komal Pandey gained popularity after her stint at PopXO. She later started her own channel. You can follow Komal for the best fashion tips, interesting outfit ideas and some fun fashion-based videos like how to wear a saree in different ways etc.
These are six popular YouTubers every girl with a love of fashion can follow and take some inspiration for a wardrobe update, outfit ideas and makeup queries.  For more fashion-related articles follow https://littleletterslinked.com/category/fashion/