A Tribute To Actor Sushant Singh Rajput!
The sad, untimely and unnatural demise of actor Sushant Singh Rajput has put the whole nation in a state of shock. Meanwhile, there is speculation that the actor succumbed to depression. But there was much more to actor Sushant Singh Rajput (SSR) than just being an actor or battling and the succumbing to depression. The actor was an entertainer, a dreamer, an achiever and also a scholar. This post is dedicated to our beloved SSR, as a tribute to his life.
                                                   Television Life
Debuting with the serial, 'Kis Desh Mein Hai Mera Dil' we got to see SSR first time on Indian television. However, his best role was undoubted of Manav in Ekta Kapoor's Pavitra Rishta. He was also seen shaking his leg in the popular show Jhalak Dikhla Ja before he took a shift to the movies.
Movie Marvel
Sushant Singh Rajput's debut in the movies was from the movie Kai Po Che! Later he went on to do movies like Shuddh Desi Romance, Detective Byomkesh Bakshy! Apart from that, he had a small but noticeable role in the movie, PK. However, the most commendable role of his was in M.S. Dhoni. This was the biopic based on the life on Indian cricketer Mahendra Singh Dhoni. And, this was just the start. Further, he came up in movies like Kedarnath and Chichhore.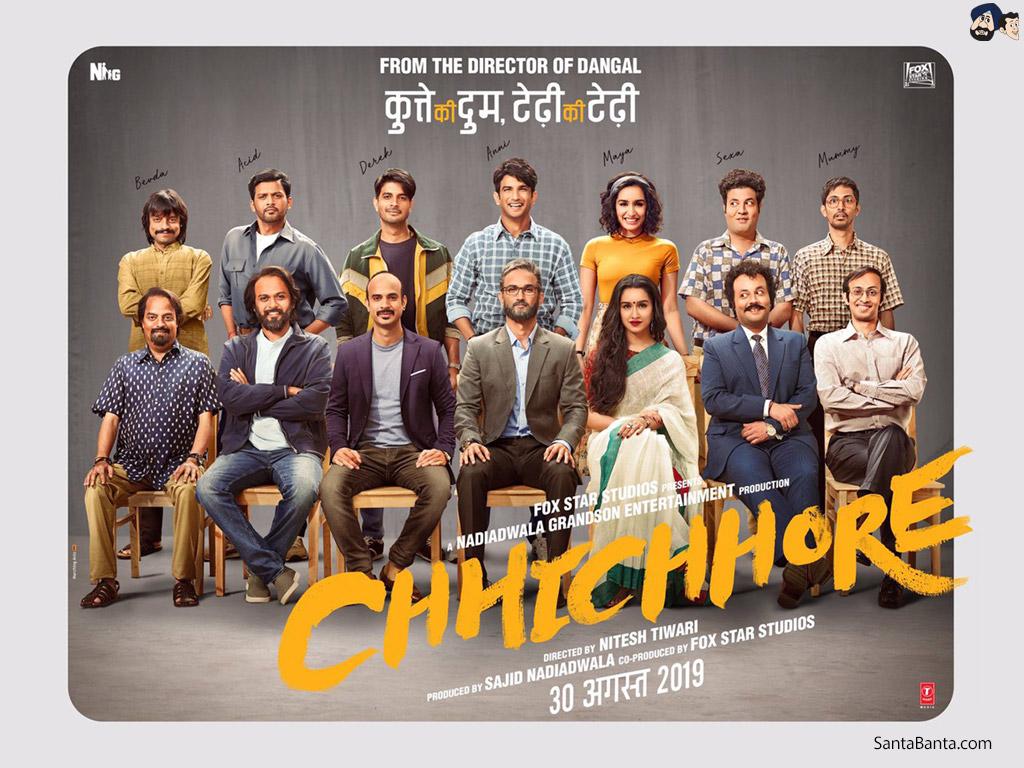 OTT and Upcoming Release
Another movie of the actor, Drive, was released on Netflix last year in November. In addition, the actor was supposed to come up with the movie this year. The movie, 'Dil Bechara' is yet to release.
Sushant: The Dreamer
Apart from this, the actor had high dreams. An evidence to this was seen in a series of tweets that he did last year. The list contains 50 dreams that he wanted to achieve.
Let's take a look at the bucket list of the actor.
Learn Morse Code.
Help Kids learn about Space
Play tennis with a Champion.
Do a four clap Push-up!

Chart trajectories of Moon, Mars, Jupiter & Saturn for a week

Dive in a Blue-hole                                     
Perform the Double- Slit experiment
Plant 1,000 trees
Spend an evening in his Delhi College of Engineering hostel.
Send 100 kids

 for workshops in ISRO/ NASA

Meditate in Kailash

Play Poker with a Champ.
Write a Book
Spend a day at CERN
 Paint aurora borealis
Attend another NASA workshop
6 pack abs in 6 months
Swim in Cenotes.     
Teach Coding to visually impaired
Spend a Week in a Jungle
Understand Vedic Astrology
Visit Ligo
Raise A Horse
learn at least 10 dance forms
Work for free education
Explore Andromeda with a powerful Telescope
Learn Kriya Yoga
Visit Antarctica
Shoot an Active Volcano
Learn how to farm
Teach dance to kids
Be an ambidextrous archer
Finish reading the entire Resnick- Halliday physics book
Understand Polynesian astronomy
Learn Guitar Chords of his favorite 50 songs.
Play chess with a champion
Own a Lamborghini
Visit St. Stephen Cathedral in Vienna
Help prepare students for Indian Defense Forces
Make a documentary on Swami Vivekananda
Learn to Surf
Work in AI and exponential technologies
Learn Capoeira
Travel through Europe by train.
The Unfulfilled dreams
The 16th dream of the actor of writing a book was also on its way. So, the actor's team is working towards the dream. In addition, team actors friends and the team have come up with a website on his name. Check out the website here. 
Harami Trailer: Emraan Hashmi's Indo-American Film
The trailer of Emraan Hashmi's new film Harami dropped off the Internet on Monday. Written and directed by Shyam Madiraju, the film will premiere at Busan International Film Festival in October. The Busan International film festival will take place from October 21 to October 30. The "hard-hitting street saga', Harami has been nominated in the film, director and audience categories, known as the New Currents Award, Kim Jiseok Award and the KNN Audience award, respectively.
Watch the Harami trailer:
Sharing the trailer on social media, Shyam Madiraju wrote:
"Official selection to New Currents main competition section of Busan International Film Festival 2020. Harami is a hard-hitting, visually striking street saga of youth crime and broken destinies, love and redemption, played out against the vibrant backdrop of chaotic and relentless Mumbai."
Cast
Harami also features Rizwan Shaikh, Danshree Patil, Harsh Rajendra Rane, Ashutosh Gaikwad, Machindra Ghadkar, Sarthak Dusane, Manish Mishra, Yash Kamble, Durgesh Gupta, Aditya Bhagat, Starr Liu, Diksha Nisha and Adil Khan.
Storyline
Harami focuses on the story of a teenage boy, who pickpockets at local Mumbai stations with his gang. His life takes a 180-degree when he falls in hopelessly in love with the daughter of one of his victims, who died by suicide after being robbed. On his path of redemption, the boy faces strong opposition from his boss (Emraan Hashmi).
Talking about his character, Emraan Hashmi says,
"My character is a former English teacher who does a U-turn to become the ringleader of a gang of young pickpockets who frequent Mumbai locals. So, while everyone around him speaks Bambaiya Hindi, Sagar Bhai chooses to speak in English because he's tutoring these slum kids in the language too, so they can hoodwink unsuspecting foreign tourists and flick their wallets."
Earlier this month, Emraan Hashmi unveiled his first look from the film. He can be seen sporting long curly hair with a gold chain and a pair of framed spectacles in the poster.
Talking about the film, director Shyam said in a statement,
"Harami, while set in the streets and slums of Mumbai is a universal story of hope and redemption. The film, a labour of love, took me over two years to just scout during numerous visits to India and despite all the monumental challenges we shot live in Victoria Terminus, Bombay Central, and other trains stations, a feat not for the faint-hearted. With crews over 200 including international talent from America, UK, Denmark and South Africa, Harami was a global production set in the slums of Dharavi and crowded streets of Mohamed Ali Road."
On casting Emraan, Madiraju went on to say,
"It was Emraan Hashmi playing the role of 'Sagar Bhai' a very Dickensian Feagin-like character who is a former English teacher turned gang lord who is the real revelation of the film. The role complex and nuanced and unlike anything Emraan had done before, was a true challenge for both Emraan and me."
Joaquin Phoenix, Rooney Mara Welcome Baby Boy River
Joaquin Phoenix, the Oscar winner, and actor Rooney Mara, became parents to a baby boy, River Pheonix which is their first child together.
The couple called their son after Phoenix's late older brother, the actor River Phoenix. Who earlier died of a drug overdose in 1993 at the age of 23.
Russian filmmaker Victor Kossakovsky shared the news during a Q&A at the 2020 Zurich Film Festival on Sunday. Also, following the screening of his documentary Gunda, executive produced by Pheonix, according to a U.S. publication.
"He just had a boy, by the way, he is a beautiful son named River, so now he can't promote it," said Kossakovsky as he challenged the Joker star.
Although
the
couple
did
not
confirm
their
son's
arrival, 
they
never
confirmed
their
pregnancy
in
the
first
place. 
Nevertheless,
the
name
of
the
baby
boy
has
a
special
significance.Because 
it
is
a
nod
to
River
Phoenix,
Joaquin's
elder
brother.

In May, Mara, 35, and Phoenix, 45, were reported to be expecting their first child together.
Joaquin had expressed during an earlier 60 Minutes interview with Anderson Cooper how he has a special professional link with the legacy left behind by his beloved brother. "In the past, there was always a presence in all our work that we took individually and collectively. Absolutely (feeling River's presence in his work) … there was a connexion to River in some way in virtually every movie I made. I think we all felt his presence and guidance in our lives in numerous ways," the joker star confessed.
Joaquin Phoenix named his son after his uncle.
The pair met on the sets of Mary Magdalene. In which Mara played the title role alongside Phoenix as Jesus, they met in 2016. Soon after, they began dating and made their red carpet debut at the Cannes Film Festival 2017 closing ceremony. Phoenix confirmed months later in an interview that they were staying in the Hollywood Hills together.
For his title role in the 2019 film "Joker," Joaquin Phoenix, 45, won the best actor Oscar, and Mara, 35, was twice nominated, once for "The Girl with the Dragon Tattoo" and once for "Carol."
The pair co-starred in "Her" in 2013, have been romantically linked since 2016 and became involved in 2019.
On work front, there are many recent reports which says that Joaquin Phoenix to return as joker in two projects. In two films, the actor could land a whopping $50 million bid to reprise the Crown Prince of Crime. Originally, Phoenix thought that Joker was a standalone film, but now he's changed his tune, a source told the tabloid. Despite the controversy that came with last year's publication, he wants to play the role again.
It is reported that Warner Bros Pictures was 'as surprised as anyone' with the achievement of Joker in 2019. A long term agreement is being prepared to make two sequels in the next four years. It is said to be about getting the Oscar-Winning star to accept the terms and it will by far result in his career's biggest pay cheque.
Checkout our Entertainment section for more news and latest updates.
Daughter's Day: Bollywood Edition
The world celebrated Daughter's day yesterday. Daughter's Day is observed on the fourth Sunday of September every year. It is a reminder to treat sons and daughters alike. The day is dedicated to a 'girl-child' for giving out one message loud and clear – that girls are not inferior to boys. Many celebrities took to their Instagram handles and showcased their love for their daughters.
Kunal Khemu
Inaaya Khemu, the beloved daughter of Kunal Khemu and Soha Ali Khan Khemu has always been in the limelight just like her cousin Taimur. Kunal posts several pictures with his daughter. He took to Instagram and captioned,
"When the world fits in your arms and you can embrace the life in it..the only relationship that's cemented for life the moment it starts is that of a parent and their child. To every parent and to every daughter." #happydaughtersday
While Soha Ali Khan said,
"May you never lose that twinkle in your eye, that bounce in your step or my favourite lipstick hidden in your pocket #happydaughtersday
Suresh Raina
Suresh Raina celebrated Daughter' day in a different way. He not only wished his daughter but he also raised awareness about menstruation. He said,
You are the greatest joy of my life and the sunshine that brightens my day. No matter how old you grow, you will always remain my little girl @rainagracia 😘🌈 .. You have been a blessing & I'm beyond proud of you. Love you a lot❤️❤️ 💫 #happydaughtersday
It's #DaughtersDaytoday and it troubles me to think many young girls go through the experience of their first period alone and scared.
Therefore, today I'm taking the pledge to end the taboos associated with period and talk about it openly, starting at home. Because, after all, #ItsJustAPeriod If you stand with me, share a picture like this, alone or with your daughter, tag @stayfreeindia and use #ItsJustAPeriod .
@stayfreeindia and @menstrupedia can help you have your first-period conversation with your daughter. Visit @stayfreeindia to know more.
Akshay Kumar
You are my definition of perfect! And I love you so much more than just to the moon and back ♥️ #HappyDaughtersDay my baby girl
Ayushman Khurana
Ayushman Khurana said,
"This was clicked in the Bahamas, at the beginning of 2020. We thought it'll be a very special year, and special it is. I get to spend so much time with you. Happy Daughters Day my Jaan.❤️
I celebrate you every day!
"Perhaps she wants to change the world. Perhaps it's a world that needs changing" ENOLA HOLMES
#happydaughtersday #weareateam#mothersanddaughters
Ajay Devgn
Ajay captioned,
"My daughter, Nysa is many things. My sharpest critic, my biggest weakness & strength as well. She's a young adult but to Kajol & me, she will always be our baby girl "🤗
While Kajol posted her picture captioning, What I love most about you my dear daughter is ur unique point of view. It's always just a little different from mine and it makes me look at myself and everything else in a totally different light! And that's so hard for me to do 🙄
So #happydaughtersday to me you.
#shotbynysa
Kapil Sharma
Amitabh Bachchan
Neha Dhupia
Shilpa Shetty
Shilpa Shetty shared a candid click holding her little daughter Samisha… She also wrote, "Who says miracles don't happen… Holding one in my hands now😇Life is such a miracle, isn't it?✨ That's the happiness I'm celebrating today on #DaughtersDay as I hold 🧿Samisha🧿 our daughter ❤️ I definitely don't need a day to celebrate her. Can't thank God and the Universe enough for answering & manifesting our prayers, especially Viaan's, so beautifully; will be eternally grateful. Don't forget to give your daughters a tight hug today 🤗❤️".


Read: To All The Engagement Rings We Have Loved!