A Travel Journal Could Be Your New Best Friend!
Traveling is one of the few activities that most would answer to be a hobby of theirs. It is something that exposes you to explore the different traditions, culture, and experience. Traveling is commonly done on various occasions. While some travel for vacation, there are others who do it for business, adventure and event. There are a couple of reasons why you should keep a travel journal because there is nothing more exciting than putting down on paper the unique and joyful moments you are going through. Later on, you can recall old memories!
What Is A Travel Journal?
Travel journals are a place where you can write about the trips you have taken, what you learned during and the experiences you had. It is a collection of adventures, stories, memories and discovery.  It doesn't matter where you're going or who you're traveling with, an online trip journal can come anywhere. Though we live in a digital age, there will always be something quite romantic and meditative about taking a moment to jot down your thoughts while you're on the road. Travel journals are personal. They become time capsules of your memories, emotions, and descriptions of the places, people, and things you've encountered.
Why Write A Journal When Traveling?
1. Discover and learn more things
Traveling is something that commonly leads to a discovery and a new experience for a greater knowledge of things or actions. By writing down your experience, you will get to understand your surroundings better, reflect and remember the discoveries that you have made during the trip. The travel journal is for yourself and your soul, being a confidant which will never judge the words you wrote. Walk away from negative thoughts and you will notice how everything will come from within you. Lay down your menu of happiness, courage, stress, fear, lust and frustration and learn about yourself along the way.
2. Travel memories not to be forgotten  
Write down the journey of your trip using a diary software helps you to remember the activities and things that you have done during the travel. When recording your travel experience, a travel journal can also remind you of the reasons and purpose of the travel. You do not need to share it with others, you can keep it for yourself. It is a chance to learn more about yourself and how you deal with situations, as well as keeping all the important things and memories you create. Sometime later it will be fascinating to read about the cultural impact, thoughts and experiences you gain while traveling.
3. Write a shared travel journal
Creating a shared travel journal with your travel companion helps to foster a sense of unity that can bring each other closer. With a shared journal, you are more likely to commit to documenting the full experience of the trip. Another great thing about keeping a travel journal is that it can also serve by helping others. When you come back from a trip, you can share and give tips to your family and friends regarding places to go to and see, where to eat and what activities they can do while being on holiday. You can ensure them a pleasant stay in a different city or country while sharing tips and references.
Never Wrote A Travel Journal Before?
Get Started With Our Tips 
You don't need to be traveling to Timbuktu to write a travel diary. Your writing can start with a family vacation or a weekend getaway. All you need is a destination and your holiday journal can begin!
1. Use your journal to plan your trip
Use your journal to plan your holiday before you even arrive. You can enhance your travel experience by using your journal to plan out some activities. Your trip journal can begin before your trip has even started. Use your journal to start planning the things you want to do. It can be anything from a cool restaurant you want to eat at, a hike you want to go on or different sights you want to see. Write down whatever is on your trip checklist, so you don't forget it. Write down a checklist of places you want to see, your budget or your list of things to pack. It can be very overwhelming arriving in a new country so making these notes before arriving at your destination can be very helpful.
2. Write about the people.
Did you meet anyone new? Did you make a new friend? Were the locals welcoming? Did you learn something new from a stranger? Did you learn something new from a friend? People can really make a trip. Whether you came with them, or met them there, write about how the people you encountered affected your experience. Pick out some interesting activities and experiences from each day and write about them. Write about how different your daily life is and how it compares to what you had imagined it would be. Use dialogue. They say some of the best overseas stories come from overheard dialogues between tourists, locals or conversations you can be a part of.
3. Write about food.
Just because you call it your travel diary, doesn't mean it can't double as a food diary. Food connects us. No matter where you come from, what language you speak, or the continent you live on – it's a universal fixation where strangers can find common ground. Whether it be home-cooked meals, fine dining, or an irresistible dessert, they all have their unique way to please one's palate and provide solace. After all, it's called comfort food for a reason. If there are any foods you loved, dishes you hated or recipes you can't live without, write them down to remember them all.
Travel Journal Ideas That Will Inspire You
Not sure how to start the first page of your new travel journal? Refer to some of the travel journals prompts to kick-start your first journal of the trip! Don't be afraid, to be honest, and include things that were strange or even unpleasant, these things are part of traveling and can be very interesting to read about. If you are so inclined on the artistic nature of journaling, add sketches or doodles, they don't have to works of art but perhaps just mindless lines to pass the time on public transport.
Pre-Departure ideas
Why are you going?
What are the places that you are most excited to visit?
What are your expectations for the trip?
Post-holiday ideas
Write about the people that you have interacted with.
Write about food.
What did you like/dislike most about the trip, and why?
Don't Forget To Add Pictures To Your Journal
Even though your journal is meant for writing, pictures are still worth a thousand words. Combining pictures with your first-hand accounts of what they represent, or what happened when they were taken, will make for an even more comprehensive narrative of your travels. Don't worry about glueing or taping anything either. Penzu allows you to upload pictures straight into your online travel journal, so you can keep your pictures and words connected and organized.  A picture speaks a thousand words after all. Also, take as many pictures as possible but do not forget to live the moment too!
 Enjoy Yourself After All!
Your travels and trips are fun and your journal should be too! If it's becoming a chore, think how you can change it to make writing more enjoyable. How about summarising each day with one sentence, a best of or a worst of the list, or replacing words with pictures or photos? Reflect on the new experiences you had, what made you uncomfortable and what enticed you. Did you learn anything new about yourself on the trip? Did being somewhere else expose something you hadn't seen in yourself before? Traveling can help people grow. Think about your journey and if it helped you grow in any way.
Now that you know what to write in a travel diary and how to write one, all you need to decide is where to go. Pick a place get start your online journal today! Also check out the 8 Most Unique Travel Destinations For 2020
Top Incredible Natural Phenomenons On Earth
Nature is mysterious and unpredictable and often leaves us open-mouthed at the inexplicable manifestations of its power. Our planet earth is bursting with amazing natural beauty, from stunning white sand beaches to the spectacular mountains. So, it's no doubt that the earth is a wonderful place. But some things are like no other and can truly take our breath away. And it might be hard to believe that these marvels actually exist! Though you may think moving rocks and blood-coloured rain is some sort of joke or miraculous occurrence, science has an explication for almost everything. Let us dive into the list already.
1. Lightning storm In Venezuela
Lightning storms are a beautiful, but also quite scary, atmospheric phenomenon. The bright bolts are triggered when the electrical activity is particularly abundant during a storm. The longest and most intense lightning storm recorded lasted for hours on end and occurred in Los Angeles 9 July 1999. The highest rate of lightning storms was recorded in Venezuela close to the Maracaibo lake with 232 flashes of lightning per year and square kilometre.
2. Frozen Bubble Lake In Canada
Frozen bubbles lie beneath Lake Abraham creating a unique mountain view. The decaying plants on the bed of the lake release methane which becomes trapped just below the surface as the lake begins to freeze in Winter. But don't be fooled by the beauty, the bubbles are made from pockets of highly flammable methane and while being relatively harmless, if you light a match there's a good chance the bubbles will explode!
3. Pororoca In Brazil
Occasionally with the full moon in February and March, where the Amazon River meets the Atlantic Ocean, you can find waves up to 13 feet high. A very special day for surfers, who can not wait to jump in the river with their boards, but feared by the natives for the dangerous force of the waves. The name comes from- poros-poros which in the indigenous language of Tupi means great destructive noise.
4. The Amazing Bioluminescent Waves 
Luminous shorelines light up many beaches across the world, but the most popular destinations to witness the magical phenomenon are the Maldives, Thailand, Puerto Rico and Japan. The bright green-blue glow comes from concentrated populations of microscopic phytoplankton that are bioluminescent, meaning their chemical energy emits light, resulting in beautiful illuminating waves.  Put your hand in the water and it will make it glow even more. So beautiful, isn't it?
5. The Light Pillars
Light pillars form the illusion that bands of light are beaming down on earth, or that poles of light are shooting into the sky. This effect is actually just a reflection of light from lots of tiny ice crystals suspended in the atmosphere. The light usually comes from the sun but it can also be reflected from the moon and has been witnessed in many locations including Canada, Wyoming and Stockholm.
6. Blue Volcano Mountain
This volcano is like no other when it erupts with radiant electric-blue lava. However, this mystical phenomenon is only visible at night as during the day it appears to look like an ordinary volcano. The blue colour appears when the flames mix with the sulphuric gases in temperature of above 360°C, and at times, the lava flows down the rocks making it look like blue lava is spilling down the mountainside.
7. Aurora Borealis
Each year, many people hope to catch a glimpse of the Aurora Borealis, also known as the Northern Lights of earth. The incredible light show occurs when electrically charged particles released from the sun enter the earth's atmosphere and collide with gases in the air, resulting in countless bursts of light. The captivating phenomena is much more visible under clear and dark skies, away from artificial light. Want to know more about this? Then you should also read- Aurora Borealis – Earth's Incredible Light Show
Top 10 Places To Visit In Goa
Goa is one of those places known for its rich history and culture. However, visitors often tend to skip a lot of the beauty of the city in pursuit of its nightlife. The beaches of South Goa, not to forget are another site that travelers tend to love. Amidst all of this, the travelers forget about what the state offers them to do in Panjim, its bustling city center.
Panjim, or Panaji, is the capital city of Goa. Additionally, the city is the most important social, political and cultural center of the state. Here is a list of things that one can do in the capital city.
Visit the Latin Quarter aka Fountain
Goa was a Portuguese colony, and one can feel the multicultural influence throughout the state in terms of languages, architecture, religion and people. But this increases in a particular neighbourhood like Fountain has (aka the Latin Quarter). It is a UNESCO Heritage site. The travellers can easily feel the most vibrant remnants of Portuguese influence. The travelers can dedicate a few hours to understand the beauty of this site. Additionally, also try to understand the infrastructure, European houses and mansions with colorful facades that may remind the travelers of Lisbon.
See the Our Lady of Immaculate Conception Church
An eye-catching monument is hard to miss when you are in the city. Additionally, it is one of the most revered churches outside of the Old Goa. The church is famous for its distinctive zigzagging stairs. Furthermore, these stairs came into existence only in the 19th century, i.e., after 200 hours of the construction of the church. You can also enjoy the beautiful view from the Praca da lgreja among the many beaches. The site is worth the walk and gets the taste of this beautiful church.
Nightlife of Panjim
One of the best places to enjoy the nightlife in the city is Joseph Bar. You can visit this bar till 11 PM, thereby making it an amazing spot for warming up local beers.
Further, if you are a karaoke fan, then one can go to Down the Road next. Additionally, it is a place to hang out over a beer or local dishes while listening to the performance of local musicians.
Still, want more? If you want something more from the nightlife of the city, consider visiting the floating casinos of Goa that is located on a cruise ship along the Mandovi River.
Explore the Local Gastronomy of Panjim
The city is best famous for its local dishes. Head on to these places to enjoy the local cuisine.
Viva Panjim
The place offers the local Goan cuisine and wonderful customer service. Try to reach at time, because it gets too crowded.
Hospedaria Venite
It is counted amongst the best restaurants of the state. A charming restaurant, it offers an atmosphere that tends to transport you from India to Lisbon or Havana.
Shopping in Panjim
The city is also a heaven for shopping lovers. You can take a walk down M.G.Road and 18th June Road, and find stores, both international and local. Other shopping places are Panjim Municipal Market, Chumbak, O.M.O, etc.
Related- Indian thalis that will take you straight to food heaven
Travel the world through movies. Read this list of recommendations and set on your very own Bollywood World Tour with your favorite stars.
Bollywood has usually used a lot of fancy locations and set abroad. However, with time the focus has shifted from just using different spots and locations to using different travel destinations as a part of the plot. Therefore, there is this beautiful amalgamation of movies and travel that has come out as a result. The viewers are surely enjoying it. With a lot of workplaces still shut and indoor life still holding out to us, here is how you can travel the world. In addition, there are Bollywood stars to give you a company here. In conclusion, you can travel the world along with great stories and your favorite movie stars. Here is a new binge watch list for you!
Bollywood World Tour List
ZNMD, as it is famously known is has become the travel goal of many. It has also brought back the trend and craze of road trips. It takes you through Spain. This movie offers you a lot more. In addition, to the destinations of Spain, the movie also offers an experience of some thrilling and famous activities like scuba diving, La Tomatina Festival, Sky Diving and Bull Run. Indeed, the movie is a complete package.
Have you read Virtual Scuba Diving To Beat The Heat?
English Vinglish takes you through the fast pace life in New York. In this movie, Gauri Shinde captures the New York life and iconic spots in the city.
3. Queen
Cocktail is truly a visual treat. It has different landmarks in London. For instance, you can see Leicester Square, Piccadilly Circus, and Brick Lane, Colville Gardens (Notting Hill), Portobello Road, Borough Market, and Battersea Park.
Also, the song, Tum Hi Ho Bandhu Sakha Tumhi has been shot in Cape Town.
There are a few people in the industry who know their craft the way Zoya Akthar does. Zoya has done a commendable job by creating a whole movie shot on a cruize. In addition, the movie has a multi-star cast which would have surely been hard to manage. However, Zoya has done it beautifully.
The movie gives a taste of the cruize life. In addition, it takes us on a tour of exotic destinations of Turkey. For instance, you can see Galata Towe s Sophia, the Bosphorus Bridge, r, Eminonu promenade and the popular Taksim Square.
The movie PK covers locations of canals, streets and colonial buildings of Burges in Belgium.
We all know about the famous dialogue from the movie "What happens in Corsica stays in Corsica". Evidently, the movie captures amazing scenery and life on the French island of Corsica.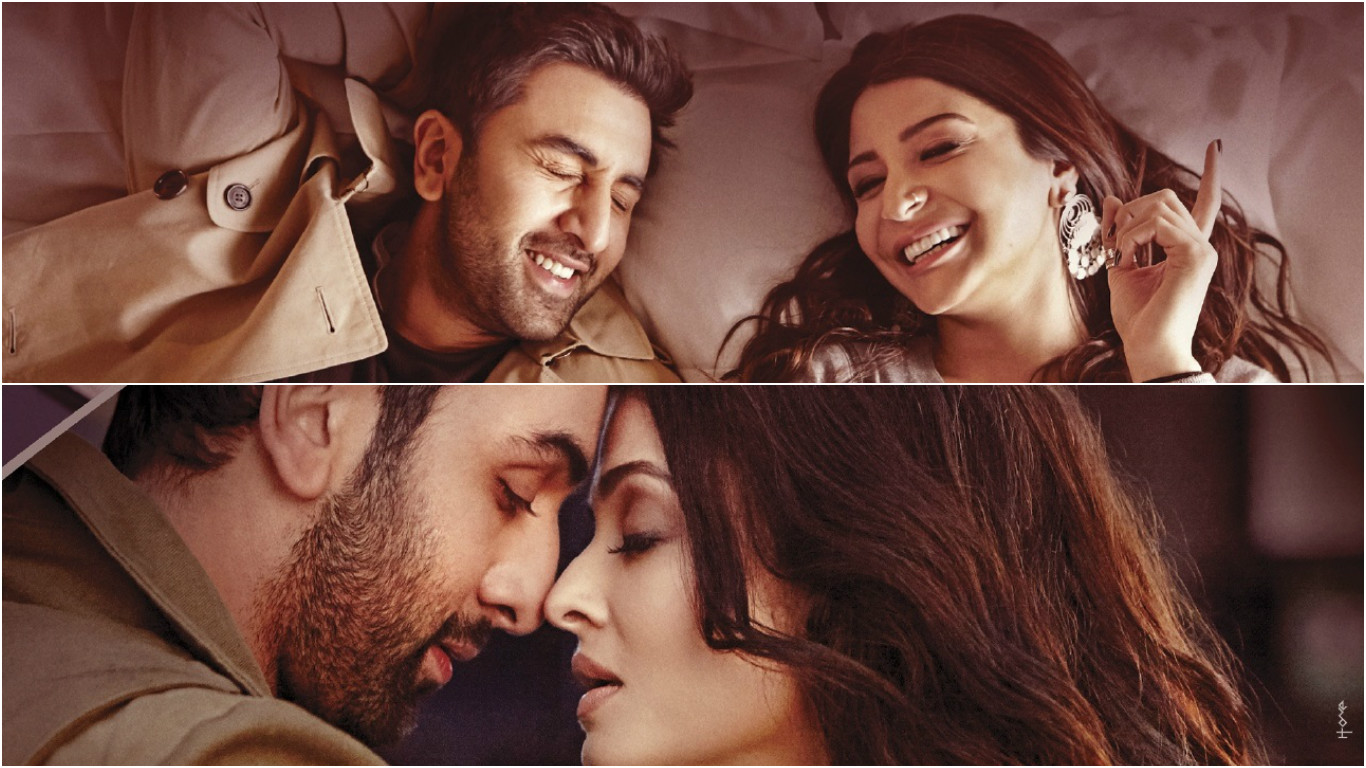 A lot of this movie is set in Europe. Watching this movie will take you through some iconic locations at Europe. In addition, you will also get to see London, Paris and Austria. The romantic locations can be toured with a romantic and emotional story along with it. Also, the story has Aishwariya Rai, Anushka Sharma and Ranbir Kapoor in it.
In addition, there is a power-packed cameo with amazing dialogues by none other than SRK.
9. Harry Met Sejal
Another Europe tour is on the list if you are planning to watch Harry Met Sejal. For instance, the movie covers locations of Prague, Lisbon, Vienna, Amsterdam, Frankfurt, and Budapest. In addition, Imtiaz Ali makes a good attempt at showing the culture, landmarks and life of the locals there.
10. Anjaana Anjaani
The movie sees the lead actors Ranbir Kapoor and Priyanka Chopra Jonas who set out on a road trip. This trip starts from New York going all the way to Las Vegas. In addition, one also gets to see the high-end bars Las Vegas is famous for.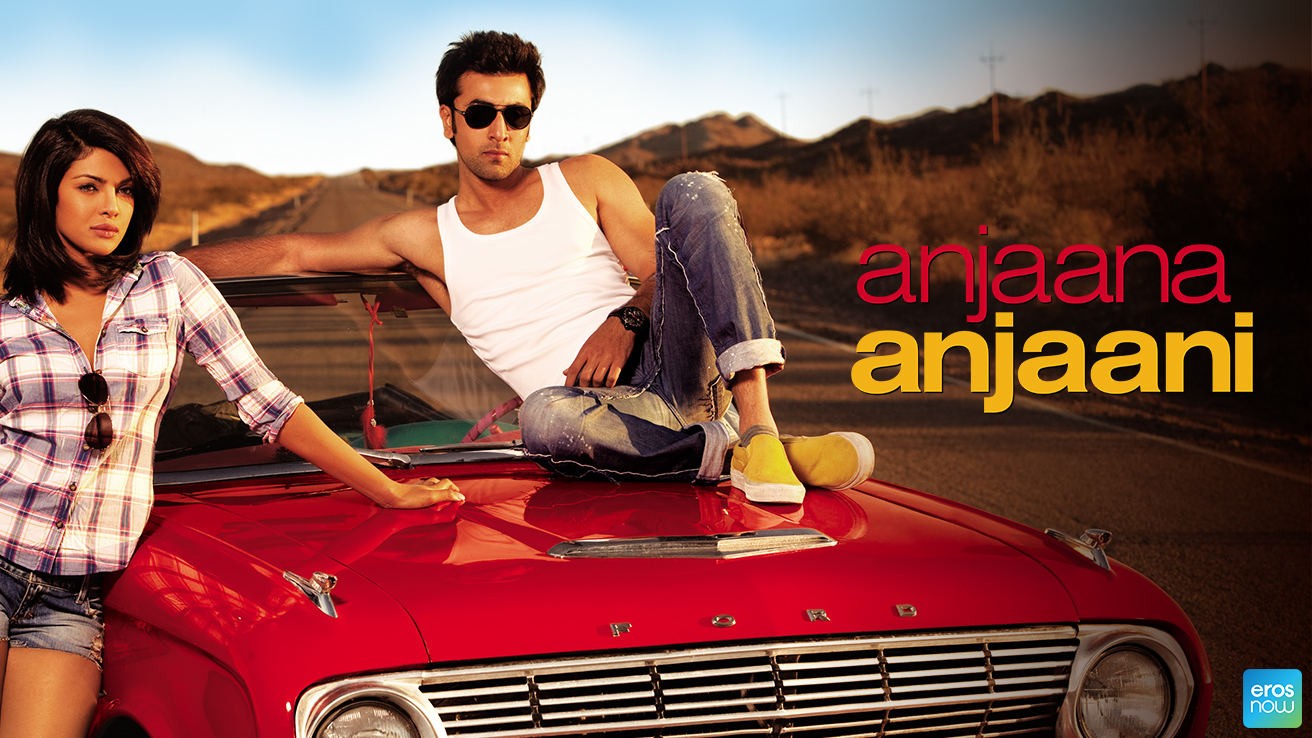 In addition, check out Virtual Travel 2020: Sightseeing