8 TV Shows That Will Actually Make You Smarter
In an era where TV shows are considered to be a huge distraction, We show you that a few selected ones can actually make you smarter. 
Although television is mostly for entertainment, there are a few TV shows that will make you smarter in one way or another. You probably shouldn't rely too much on them for educational information, but there are a couple of facts here and there that can become helpful down the road. Several television shows can actually be stimulating for your brain as you listen to the smart dialogues, intelligent characters and complex plots.
1. Grey's Anatomy
After watching every season of Grey's Anatomy we confidently say that you can consider it as one of the TV shows that will make you smarter. The whole show is based on the lives of a number of surgeons and supervisors working together in the Seattle Grace Hospital. Their dialogues are filled with medical terms that you can catch on to by constantly watching the show and you can become familiar with the atypical diseases that they often encounter. It's a great show that is honest and easy to enjoy, and it can teach you a thing or two. You would be a pro at first aid for sure.
2. Brain Games
New to Netflix, Brain Games is a fun, interactive series that uses games, illusions, and experiments that expose the power of the mind, and how it often rules us! But with four seasons, I'm hooked on them and using them as my newest tool to sharpen my brain! 'Use It Or Lose It' is a good one to exercise the brain and keep it healthy, yep you've got to do that too! The show's brain fitness test offers you ways you can sharpen your mind, and even how to improve concentration and memory. BRAIN GAMES challenges some of the world's biggest celebrities to realise their special brainpower.
3. Cosmos: A Spacetime Odyssey
Cosmos: A Spacetime Odyssey first made waves as a science documentary television series under the name of Cosmos: A Personal Voyage with acclaimed American astronomer, cosmologist and astrophysicist Carl Sagan as its host. The show aims to educate its viewers by presenting novel revelations about time and space in a reboot of the original "Cosmos" documentary series. The show is presented by eminent astrophysicist Neil deGrasse Tyson, who claims to have been inspired as a young high school student, by Carl Sagan.
4. How It's Made
This particularly interesting TV show takes ordinary items present in our daily life and shows how they are manufactured. The items profiled have included contact lenses, cello tape, boomerangs, lollipops, and bicycle helmets among others. In the background, the narrator narrates the goings-on of the manufacturing process, which can be adjusted to the regional language of the country or region in which the show is being aired. This TV show is particularly informative as much as it is entertaining to watch everyday items being manufactured right in front of your eyes.
5. House
House is another show that can stimulate your brain to think outside the box. It's a medical drama about an antisocial doctor.  Dr. Strange who specializes in diagnostic medicine tends to solve most peculiar and puzzling cases with his team. By watching the show you can become familiar with the symptoms of certain diseases and again learn more fun medical terms. I can assure you that by the end of the first episode you will fall in love with House because of his immense intelligence and a great sense of humor!
 6. Mr Robot
If you're into computers and hacking Mr. Robot is a good show to check out. The show focuses on the cyber-exploits of Elliot Alderson, a programmer at a cyber security company. He struggles with various mental illness, and connects with people by hacking them instead of in-person. His vigilante actions catch the attention of Mr. Robot, an insurrectionist who wants to delete all debt by destroying the records of E Corp. Mr. Robot is perfect for the intellectual viewer.
7. Doctor Who
Doctor Who is arguably one of the best science fiction shows of all time. It is certainly the best out of Britain, and is a significant part of their pop culture. It first premiered more than 50 years ago. Additionally, it has more than 30 seasons between the classic and revived eras of the show. This is a time-travelling, sonic screwdriver-wielding classic. It focuses on the exploits of the Doctor – an interdimensional time-travelling being who is capable of regeneration.
8. Scorpion 
Another computer-centric show, Scorpion is an action drama series that is based on the life of Walter O'Brien. O'Brien is a computer expert, businessman, and executive producer of the show. He is an Irish native and has accomplished a lot of awesome feats of technology in his life. Scorpion revolves around O'Brien and his team as they fight high-tech threats, both domestic and international. It will also be fun to challenge yourself. You can think of how you would solve the situations that the Scorpion team handles.
For more read- 5 Books By Robin Sharma That Make Life Easier
Instagram handles- top 5 that will get you through the lockdown!
Now, we are all ever so stuck in this lockdown. It has been a good amount of days and we have all lost the count. During this episode of social distancing, however, there has been a rise in the number of people trying new things! From cooking, gardening, working out at home, baking, and what not- everyone's trying their best to level up. And we are totally loving this. So, we bring to you top Instagram handles that will TOTALLY get you through this endless quarantine.
These Instagram handles are amazing. They are a talented bunch of people, doing what they do best and really helping their followers at this time. We all can really use some energy and mood lifters because this isolation feeling is terrible- we get it! Not only will these Instagram handles get you through your day- they will also really keep you entertained. What else does one need?
Shivesh is a young, vibrant, and really fun Baker. His Instagram Handle and his website is full of fun recipes that range from easy mug cakes, to complicated tart. But trust us when we say this- it is absolutely worth it! His recipes are easy even for an amateur baker and reviews say that everything comes out perfect. If you have recently been planning to learn the beautiful art of baking, you should definitely follow his Instagram handle! Plus, Baking has proven out to be really, really therapeutic. Shivesh's website not only has some crazy recipes, it also has wonderful tips to get you through the process.
Now, this Instagram handle is not one that belongs to a single person- it has home workouts from different trainers around the globe! If you are someone who has dumbbells and kettle bells, they have something for you. And if you are someone who is strictly a no equipment person, this instagram handle is also for you. If you do yoga, pilates, zumba, cardio- whatever it may be- they have something for you. In the midst of all this chaos, we all need some cooling down. And you may think that exercise is not something that will cool you down, but this perception is wrong. For starters, exercise is really good to take off your mind from the constant WhatsApp forwards. It also releases stress, and a gush of adrenaline that will make you feel better in minutes!
3. Voxdotcom for continuous flow of knowledge
Please do not forget how important it is to keep on building your knowledge. Right now, you're at a good distance from learning sources and the only knowledge coming your way is from Netflix or those Whatsapp forwards. Remember that we do not know when this lockdown ends and you can always get out of it with extra knowledge. This instagram handle- voxdotcom is a whole storeful of knowledge. From the Amazon forests to correct updates of the Corona Virus, you will get everything here!
4. Anahita Dhondy for cooking scrumptious meals
As food stocks dwindle, we are all hanging on to dear life and existing inventory to create yum meals. Restaurants are closed and deliveries are met with suspicion. In the midst of all this, it is not wise to stick to boring routines that involve boring food. Take that garam masala and make those poached eggs, sister. You got it. Anahita Dhondy's Instagram handle is amazing. She teaches the most basic recipes- from basic red sauce pasta to even indian eggplant recipes that you'll love with your dal-chawal. What else do you really need?

5. Trendfilms for discovering new moves
Well, of course we know that you all can not survive any epidemic without some binging. This instagram handle gets you the best of the best movie suggestions for when your motivation to do anything is in the minus.
We really hope you enjoy the above. Let us know if you went to any Instagram handle on our suggestion! For more information on coronavirus and how to survive it, click here.
Free Courses That You Can Take While At Home
Know about the Free Courses that you can enroll in while you are at home during Quarantine. Now you can learn by sitting at home. All these courses are offered by top Ivy League Colleges. Check these courses in this post.
Colleges like Princeton, Harvard,Yale. In addition, there are courses by the University of Pennsylvania too. There are subjects like marketing, Greek Mythology, Cryptocurrence, bitcoin and computer science.
All these courses are free to enroll for. However, a certificate for the course will cost you a fee. The fee charged can be anywhere from $ 50 to $ 100.
Check out these Free Courses
Why opt for these Courses?
Now that you have a complete list of free courses, make most of this quarantine time. In addition, the best part is that you can learn at your own pace. These courses are sure to benefit everyone who opts for them. For instance, the course will add up to the charm of your CV.
For more such informative articles, check out Little Letters Linked.
Touch-Free Greetings Which We Need The Most Right Now!
In the wake of lock-down, there is a lot of restriction on everyone. In addition, in these critical times, physical contact can prove to be very fatal. Therefore, it is necessary that we all change or modify some habits from our past. For instance, embracing touch-free greetings as opposed to handshakes and hugs.
In times when we are locked down, it is natural that we will lean on our neighbours for moral support. In this case, take a look at these touch-free greetings.
Touch-Free Greetings
Namaste- The Indian Way
Just put your hands together to adopt this traditional way of greeting people. This is also a way of showing respect to the person you greet. Doing this you will not need to come in contact with the person.
Bow and Greet
This is a traditional way of greeting in countries like Japan and South Korea. As you can see there is no physical contact involved. Therefore you are assured to be safe.
Wakanda Salute
If you have seen Black Panther you know about this salute. This way of greeting is becoming popular among the youngsters already. Seems like it is time others too turn to it.
Salute
Learn from the troops and adopt a salute. We usually do this out of respect. In times of a scare like Corona, we can think about making this an everyday thing.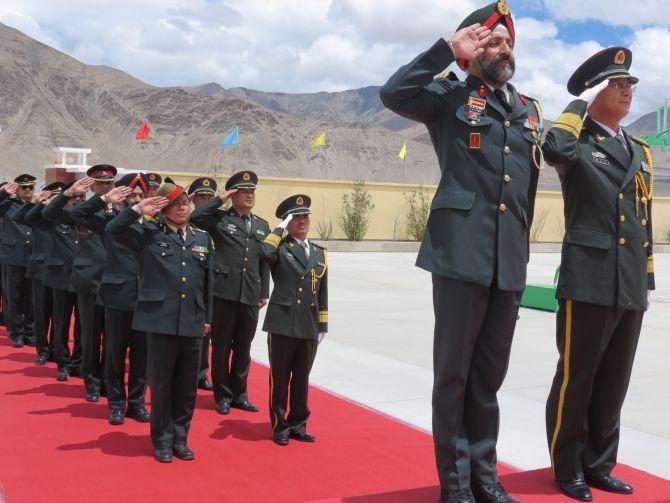 Adab
This greeting is usually used by South Asian Muslims. This is a very polite way of greeting people. In addition, it is also very elegant.
Watch Sara Ali Khan greeting with Adab at a ramp walk for Lakme Fashion Week.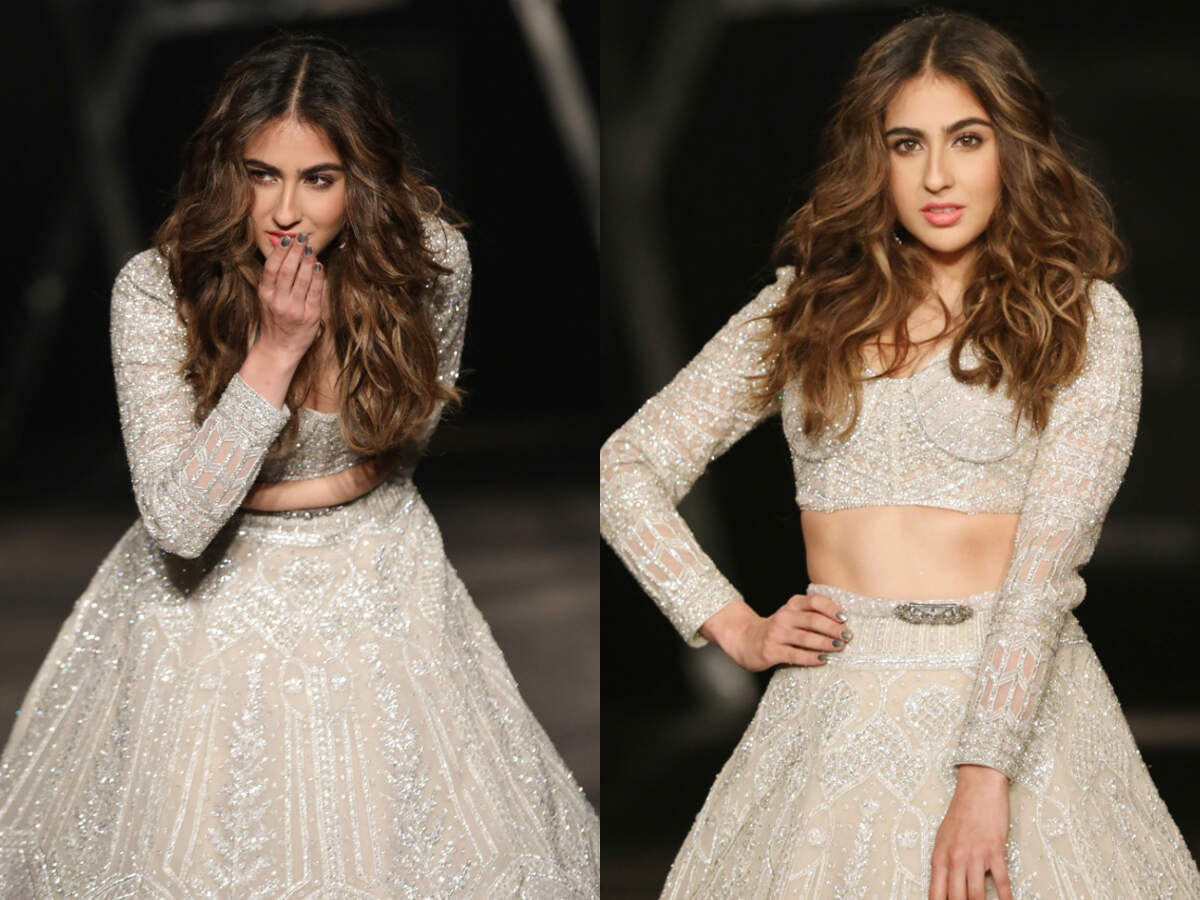 Vulcan Salute
The gesture is famous since 1960. It is a famous greeting from the television series Star Trek. The beauty of this gesture is enhanced by the greetings that it comes with. You can pair the greeting with "live long and prosper" or "peace and long life".
Placing Hand on Heart
This is one of the most gracious non- verbal behaviours. It reflects honesty. This sign became famous during the Pledge of Allegiance in the United States of America.
To make this quarantine fun keep reading fun posts on Little Letters Linked.