4 Incredible Health Benefits of Dandelion Tea
You've heard of lemon tea, mint tea, and rose tea. But did you know even dandelions can be used to make tea? They are often termed as weeds and are uprooted without getting to know their full capabilities. Thus, the many health benefits of dandelion tea are worth discussing.
Read on to know all about it!
Dandelion tea can be the new coffee
If you are trying to quit coffee but just cannot get enough of its taste, here's a solution for you. The roasted roots of dandelions can be used to make a coffee-like concoction. It is sweet and less acidic, tastes just like coffee, and the best part? It has no caffeine in it. Moreover, you can even find interesting blends, like sugar beet and chicory root.
Aids indigestion
Though this remedy is mostly rooted in folklore and anecdotal. Nonetheless, brewing a cup of this tea when you aren't feeling right in the stomach is not a bad idea at all. So, the next time you are feeling constipated or have a low appetite, try this!
Decreases water weight
A lot of times, we end up feeling bloated and there seems to be no cure in sight. But a study has shown that urine output actually increases after having two cups of tea made from dandelion leaves.
Prevents urinary tract infections
Dandelions have yet another benefit to their name. Their roots and leaves can be used to prevent UTIs. This is usually done by pairing dandelions with uva ursi, a herb.
Essentially, the logic behind this claim is that uva ursi has antibacterial properties in it, and consuming this tea induces an increased amount of urination.
Allergies associated with this plant are not as common. Still, it is best to consult your doctor before drinking its tea as it may react with other medications you may be taking.
Why KFC Is The Traditional Christmas Food Of Japan?
Christmas and KFC are completely intertwined in Japan.
KFC at Christmas may seem like a somewhat odd to us, but in Japan it's a cultural institution up there. It's also big business. An estimated 3.6 million families visit the fast food chain every December to celebrate christmas. Daily sales for Japan KFC can increase to more than 10 times the usual around December. Special Christmas meal packages account for as much as a third of annual sales in Japan for the franchise.
"Every Christmas season, an estimated 3.6 million Japanese families treat themselves to Kentucky Fried Chicken, in what has become a nationwide tradition". 
Statues of Colonel Sanders in Santa outfits are commonplace in Japan at Christmas time. Long queues outside restaurants are a regular sight there. Demand is such that it's sometimes necessary to order weeks in advance. Orders for buckets of deep-fried chicken can be placed from early November. Still you'll have to pass massive queues outside KFCs in country on Christmas to pick one up.
Turns out the entire thing can be traced back to one man-Takeshi Okawara. A marketing visionary and the enterprising manager of the first KFC outlet in Japan which opened in Nagoya. The story of how KFC effectively hijacked Christmas in Japan goes back to the 1970s.
"In 1974, KFC took the marketing plan national, calling it Kurisumasu ni wa Kentakkii, or Kentucky for Christmas".
Educated at Harvard University, Okawara was the manager of the first ever KFC restaurant in Japan. One fateful day in 1970, he overheard foreign customers in his store. They were telling how much they missed being able to eat turkey during the festive season. That night he woke up and an idea came to him- selling a party barrel at Christmas time.
Okawara thought fried chicken was next best thing if customers couldn't enjoy turkey at Christmas time. He began marketing his party barrel a red and white bucket filled to bursting with goods. The scheme was such a success that it went national four years later. It even had its own name – Kurisumasu ni wa Kentakkii or Kentucky for Christmas. Okawara become president of KFC Japan from 1984 until 2002.
The fried chicken party bucket which went national in 1974 had the slogan ケンタッキーはクリスマス (Kentucky is Christmas!). This helped cementing the connection between fried chicken and Christmas in the minds of many Japanese. The lack of (Christian) traditions associated with Christmas in Japan, Additionally Colonel Sanders bearing a striking resemblance to Mr Claus, especially when given a Santa hat and a red clothing makeover meant that birthing a new custom was rather easy.
In recent years KFC has evolved further with the inclusion of family sized boxes with chicken, cake, and wine. Recently the company rolled out its special Kentucky Christmas dinner packages, ranging from a box of chicken pieces all the way up to the premium deal. It has a whole-roasted chicken and sides and it sells for 5,800 Japanese yen (about 5800 INR).
"KFC's sales still continues to skyrocket around Christmas time". 
Locations across the country dress Colonel Sanders statues up in Santa Claus gear for the holiday season. Even other chains that sell chicken now push Christmas deals in Japan, as shoppers hunt down holiday buckets of chicken.
While such a tradition may appear crass and trashy to outsiders, Japan's love of KFC at Christmas is utterly in keeping with the nation's culture. Only 1% of the country is Christian and in one of the hardest-working countries in the developed world, those that choose to observe Christmas don't have time to slave in the kitchen for hours on end cooking up an elaborate festive banquet. It's also worth pointing out that Japan's high standards and diligence in the workplace ensures that KFC tastes notably different and much nicer than at counterpart restaurants in the West.
And while it started out as means of pushing a company's product, feasting on a party barrel in Japan is now seen as a social, inclusive occasion, a means of getting together with loved ones and co-workers and celebrating the festive season. Not all that different from the true spirit of Christmas, then. Just don't expect it to catch on in the West anytime soon.
Related article- 8 Christmas Food Traditions Around The Globe
Winter Recipes You Should Try This Season
As the Season of Christmas arrives, so does the season of Feast and Delicacies. Though I definitely agree that we all want to be in our 'Cozy Couches' in front of the heater, but the subtle savour of these healthy recipes for winter would definitely bring up onto your toes. These top five healthy winter dishes should definitely be given a thought upon while deciding the menu. So, the next time you are going in the kitchen in these chilly winters, do give these mouthwatering temptations a checkout.
1. Hot Coconut Milk Chocolate Shake
Healthy Recipe no. 1-
This is the unique combination of Coconut and chocolate is quite luscious. The coconut has been known for its benefits of the skin and hair. The white layer which is highly nutritious is used to make coconut milk which in turn benefits by controlling the blood sugar. Also, the milk also benefits the heart and is easy to digest. Now if spoken about chocolate, dark chocolate, in particular, are an excellent source of antioxidants and Vitamin D2. Thus, if are worried about your skin and aren't getting enough of sunlight, just drink the Hot Coconut Milk Chocolate Shake.
2. Garlic Noodles made of Egg-white
Healthy Recipe no. 2-
Amongst the Chinese Mouth Sizzlers, the Noodles tops the chart. A recipe of Garlic Noodles will not only leave you craving for it again but will also benefit your health. Garlic, in particular, helps boost the immune system of one and the best natural remedy for Cold and Flu. The noodles on the other hand, especially the ones made of egg-white, is rich in its nutritional values. Being rich in iron, folic acid, riboflavin and niacin they also contain essential proteins and fibre required for the body.
3. The Pumpkin Soup
Healthy Recipe no. 3-
Filled with nutritional values, the pumpkin soup is very easy to make. Claimed as the Winter Superhero, this soup has benefits of Vitamin C, Fiber and Roughage. Well, you could mix other vegetables such as Broccoli, beans and carrots to this soup and increase their nutritional values. This soup if eaten with bread and cream could provide a fully balanced diet at the ease of yours. 
4. Chicken Pie with Avocado Cream
Healthy Recipe no. 4-
This Chicken Pie is a special dish cooked in pots. The pie is highly nutritious and must be tried at the freezing winters. The chicken alone helps to keep the body warm against the winters and also provides with fat and energy. This Chicken pie, when taken with this avocado cream, becomes extensively nutritious because avocado also helps to keep the body warm and are good sources of Vitamin B.
5. Sarson ka saag and Makki di Roti
Healthy Recipe no. 5-
Though being a traditional food of Punjab, it has become one of the most popular food all over the world. 'Sarson ka saag' has innumerable benefits, preventing cancer, works as an antioxidant, is anti-inflammatory, prevents heart diseases, etc. while the 'Makki di roti', chapati made of cornflour, gives inner strength and is great for eyes. Though you can make this on your own I would ask you to try it at a 'punjabi dhaba'. It has an unmatchable taste.
These top five healthy recipes for winter would definitely not disappoint you and could also be used to used at times when you want to spend time with your friends and loved ones. So, enjoy this winter with the best of food!
Make Some Jager Bombs For Your Next Party!
If you have a party lined up and want to spice things up, then here is a fun recipe of Jager Bombs for you. For those of you who do not know Jager Bomb is a bomb shot mixed drink that was originated by dropping shot of Jägermeister in any energy drink, preferably Red Bull.
You might have seen this shot in many clubs and pubs. And have you ever thought that how great it would have if you could have it at home parties. Well, we are here to save you from boring make it the best one you have ever had, that too at home. So exciting does that sound?
Let us begin with this exciting recipe!
Ingredients Required
1 1/2 ounces Jägermeister
6 ounces (1/2 can) Red Bull or any other energy drink
Method Of Preperation
Bring the ingredients together.
Fill the shot glass with Jägermeister.


Image Source: Pinterest

Pour half a can of Red Bull or any other enery drink into a tall glass.
Pick up the shot glass and drop it in the tall glass.
Have it quick and enjoy your drink.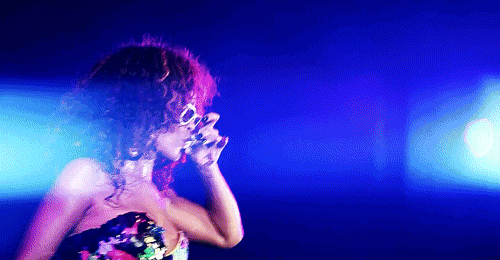 Source: Giphy
Wasn't that so much fun and moreover, so easy?
However, there are a few tips which you should keep in mind. Let us go through them once before you hit the party and have the time of your life with this amazing recipe.
You can also enjoy your drink by pouring the shot of Jäger directly into the Red Bull, which will the "bomb" altogether.
Be careful not to hit the glass with your teeth which might lead to a crack.
You can try mixing the shot with any other energy drink for a better taste as per your preference.
You can also try the drink with Irish whiskey and Irish cream for a smooth blend.
So, are your Jager Bombs ready yet?
For more such news, visit here.